About Phase One XF IQ4 150
The Phase One XF modular system has massive appeal for professional commercial photographers. The separate components allow you to build your camera exactly as you like and the IQ4 is the next step in that. With three models available, the Phase One 150 comes in both monochrome (for black and white) and a full-color version. A new autofocus system and the fastest software that the company offers accompany a robust medium frame body that is solid in hand. This uses the new Honeybee Autofocus platform, IQ3 Back which offers up to 60-minute exposures, a new modular viewfinder with a 90-degree view, and a user upgradable UI. This is 20 years of Phase One design updated, and just about everything has been tinkered with, there are even several new lenses anticipated for the over 100MP range that Phase One produces. The DF+, the previous model of this, will shortly be discontinued meaning that the IQ system will wholly replace it. This is a much blockier system and looks less like a DSLR than the DF+ did.
Just to clear up any confusion – the IQ 4 is specifically the modular system attached to the back of the XF camera system. This is what makes it so compatible! It does, however, have to be edited using proprietary Capture One Pro. However, a subscription is included with purchase.
Features – Phase one IQ4 XF 150
150MP 50mm CMOS (BSI) Sensor
60 minutes long exposure
QXD and SD storage
Ethernet, USB-C and Wireless tethering options
3.2" touch display
XF powershare for easy uploading
Optional waist-level viewfinder attachment
HAP-2 1MP CMOS Sensor with floating point architecture autofocus system with focus assist
Interchangeable focusing screens
Profoto Air TTL built it
USB Chargeable
Sensor Cleaning kit, Gray Card and Calibration kit included
20m wireless trigger range
Up to 6 groups of flashes using Profoto AirTTL system
IQ2 and three units can be used with the XF body with a firmware upgrade
What's New
Laptop Hood system so that the case can also be used as an editing station on location.
The autofocus system is much better than previous models, though it still uses the same single central focus point.
Touch screen activated controls on the top of the body. These are in addition to traditional dials on the body.
Multiple customizable buttons on the body.
Shoot in live view mode
Body battery can also run the digital back at the same time if the battery in the digital back is drained.
Built-in Profoto trigger
Focus stacking built-in and several other modes like time-lapse (12k!).
Built-in seismograph, so the shutter isn't released until the camera is perfectly still
16 Bit, 15 stops dynamic range, 120mb per image
Who Should Buy
The Phase One IQ4 XF 150 is aimed squarely at professionals who do commercial photography. If it weren't for the already prohibitive price tag the fact that everything in the modular system is designed to integrate with a lot of techs would show you that this isn't a camera you just buy and click. If you're not going to be using that level of tech, then there simply isn't a need to spend this kind of money. While the outdoor images are stunning the level of compatibility with the Profoto system and the multiple methods of tethering means that it's very much catering to studio shooters who want to shoot everything integrated and transfer immediately. For the average pro, a DSLR or similar full-frame model is more than capable; this is high end.
How to Use – Get, Set, and Click
1

Turn the camera system on and set/select your custom buttons. Since you're going to be setting your personal choices for shutter and for autofocus, this will be different for everyone. For those who waist shoot one of the front buttons may be a better shutter, while those looking through the viewfinder may prefer a more traditional shutter and the front for autofocus.

2


Press your autofocus button to focus the camera as normal.

3


Click the shutter.

4


Done! This system is amazingly simple to use once you've set up your custom buttons.
Must-Have Accessories for
PANASONIC LUMIX S1R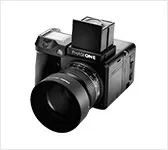 Phase one Waist Level Viewfinder
Body mounted the modular viewfinder
Viewfinder at 90 degrees. Also uses light metering etc. in the body the same as the normal prism viewfinder
Used for photography that requires a low angle without bending down or awkward angles where the top of the camera only is accessible
Used by photographers who prefer waist-level shooting.
$797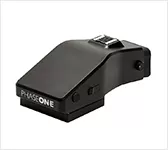 XF Prism Viewfinder
Viewfinder with hot shoe attachment
Exchangeable/collapsible diopter
Standard for use with the XF modular body system. Without this, you won't have a viewfinder at all.
$2499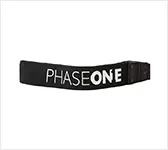 Phase One Camera Strap
Camera neck strap
Wideband for comfort
Used for all types of photography
Mostly used by photographers who want to waist shoot instead of using a hand strap to secure the camera.
$45
Similar Products to Watch Out For

Final Thoughts

Score
4.8
PHASE ONE IQ4 XF 150