About Sony Alpha A7 III
Early this year the massively successful A7II got a successor. This model has several advancements including some of the features from the A7R III and the A9. It is still a very similar camera to the A7II, but it has an improved autofocus and improved battery life to start. Designed to lure photographers away from heavier DSLR Sony has so far been leading the field with its impressive Alpha models. The inclusion of 4k and good videography features also has professional videographers interested in this model, capable of recording 10fps with a much-improved autofocus.
Features – Sony Alpha A7III
Compact, durable, and self-contained 4K30p video recording with S-Log3 Gammas
42.4 Megapixel full-frame BionzX sensor
425 Focusing points with a 693 point hybrid system
2.6M Dot Tru-Finder EVF
3.0" 922k Dot Tilting Touchscreen LCD
5-axis Steady Shot INSIDE stabilization
Weather Sealed
USB-C, hot shoe, wifi capable
What's New
Improved dynamic range and less noise
425 contrast-detect autofocus
Altered button layout (more like the A9)
Improved Autofocus
Improved battery/larger battery
Dual SD Slots
Improved shutter to reduce shutter shake
Pixel shift mode
Who Should Buy
The SONY A7III model is ideal for avid photographers or videographers who want professional-level features but can't quite justify the high price of a full-frame digital SLR. The inclusion of quality videography specs means switching between both modes without changing gear is effortless and photographers who are interested in both should look at this model. It's ideal for both enthusiast and amateurs as well since the price tag is still well below a pro-level DSLR. The great thing about a mirrorless body has to be the weight; this means this model is also great for people who struggle with hand holding or who can't carry a heavyweight DSLR for long periods.
How to Use – Get, Set, and Click
1

Insert the battery into the camera. You can charge it while it's in using the cable or on a separate external charger.

2

Insert a memory card.

3

Attach a lens by aligning the two white marks on the lens and camera. Push the lens into the body and slowly turn until it clicks to lock into position.

4

Turn the camera on by pressing the power switch on the right side.

5

Turn the control dial on the top to auto or preferred mode.

6

Look into the viewfinder or use the monitor and hold the camera. Rotate the zoom ring of the lens until the subject size is achieved in the frame.

7

Press the shutter button halfway down to focus then all the way down to click the picture.
Must-Have Accessories for
Sony Alpha A7 III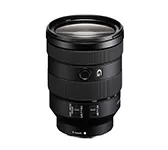 FE 24-105mm f/4 G OSS Lens
The standard versatile lens if you choose to buy the body only.
Wide angle and short zoom cover most "daily" photography needs.
Aspherical and ELD glass
Used for general photography, portraits, some landscape, macro
Mostly used by amateur and enthusiasts who don't want to spend more for the f/2.8 version
$1298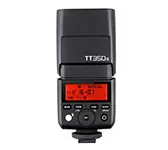 Godox TT350s Mini Thinklite TTL Flash
Fully featured Speedlite which supports HSS with a built-in Radio system.
Lightweight to match the mirrorless body
Used for night/low light photography and fill light.
Mostly used by photographers looking to improve the quality of their images in low light situations or who want a portable lighting source with OCF without having to move strobes.
$85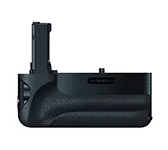 Sony VG-C3EM Vertical Grip
Double the battery life without changing the controls.
Extended battery and more comfortable grip when shooting vertical. Also includes second shutter button and is weather sealed.
Ideal for long shooting sessions.
Mostly used by photographers who know they don't have time to change batteries such as sports photographers and wedding photographers
$348
Similar Products to Watch Out For

Final Thoughts

Score
4.8
SONY Alpha A7 III