About Kodak Pixpro AZ1000
Considered to be an "astro zoom" it's smaller and lighter than the P1000 larger cousin though has a similarly impressive zoom built in. With several different capture modes available the AZ 1000 is still much the same as many other micro 4/3 cameras. The huge focal range isn't quite as impressive as the P1000s 3000mm lens, but it's still an impressively long lens. What sets the AZ1000 apart though is the capacity for astrophotography with the f/3 aperture that this lens can go to. While it's not an f/1.2, it's still decently wide and can cover most any situations. It's a fraction of the cost of comparable DSLR models and lenses which has a huge appeal to consumers. While this probably not flexible enough to get the professionals interested as a backup camera, it's certainly plenty to keep the average enthusiast happy or as a backup.
Features – Kodak AZ1000
The coated lens has 18 elements in 14 groups
7fps burst shooting mode
Built-in Wi-Fi/HDMI out
15mb internal memory
Multi-language menu
Smile and blink detection
4k video at 30fps
Shoots JPEG and RAW format
Resolution is high enough to print A3 images with ease
340 images per charge
Pop up flash
Panorama capture mode
What's New
19-1989mm lens with a wider aperture
102x digital zoom up from the 90x on the previous AZ901 model and the additional zoom capabilities mean a total of 408x zoom capability
4-hour charge time and USB chargeable
In-camera basic retouching including red-eye reduction
Optical image stabilization technology
1cm minimum focusing distance
Who Should Buy
The Kodak AZ1000 is ideal for the enthusiast who wants to step up from a simple point and shoot or for the pro who wants some cheaper gear (like for a safari etc.) in a situation where their pro gear might get damaged. As a bridge camera, it's perfect for people who know how to control manual settings in camera and who may want to do a little editing with RAW formats without hefting around several lenses at a time. While the video is functional, it's not the highest quality, so family time or any time where you want better video quality than your phone is perfect, but it's not for videographers. The hefty size of this means it's far from compact so you'll need to be able to carry it around which is why it's probably not suited for younger photographers or those who have trouble with hand holding for long periods. This would also be a good camera for nature enthusiasts since the 7fps will allow multiple shots of moving subjects and the panorama mode is ideal for landscapes.
The AZ1000 however, is designed with astrophotography in mind which means it's ideal for someone looking to try out astrophotography. While it isn't going to give perfect results the massive zoom and the wide aperture mean that the 30-second exposure is more than adequate to capture star trails.
How to Use – Get, Set, and Click
1

Make sure the camera is fully charged before using.

2


Select the preferred shooting mode using the dial on the right.

3


Set the Zoom function on the left of the body.

4


Frame the picture using the viewfinder and half depress shutter to focus the lens.

5


Click the shutter fully down. The picture will be displayed for 2 seconds on the back screen.
Must-Have Accessories for
Kodak AZ1000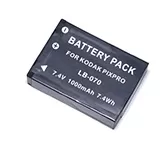 Kodak LB-070
Extra Battery packs
Add additional images without having to charge the camera in between.
Used for getting more images when you haven't got time to charge your camera or for when you want to have a spare.
Used by all photographers who want to go beyond the expected 340 image count per battery
$19.99+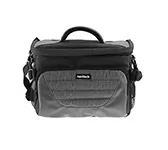 Navitech Camera Bag
29x18x16 camera bag with additional pockets and shoulder strap
Shock absorbing and water resistant
Used for storing and carrying a camera body and additional memory cards/batteries
Used by photographers who want to protect their equipment and prevent it from getting damaged
$29.99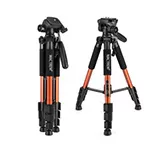 Mactrem Travel Tripod
Lightweight travel tripod
Folds down small and only weighs 2.6lb but has a full 360 swivel head and can hold 11lb total camera weight.
Used to steady the camera for extended exposures
Essential for astrophotography where long exposures can be up to 30 seconds.
$39.99
Similar Products to Watch Out For

Final Thoughts

Score
9
KODAK AZ 1000