Staging is one of the most interesting ways to sell a property. Real estate agents and developers have been fine-tuning this process for years. With advances in technology real estate is witnessing a rise in virtual staging. All of the same fundamentals of traditional staging remain intact, but instead of having to visit the property in person, potential buyers can go on a 360° virtual tour from the comfort of their own home.
One of the advantages of virtual staging is that you can add or remove anything in the virtual environment that you desire. We're going to take a look at six key things that you should bear in mind when virtual staging for real estate. These will help you impress the right buyers and result in more sales inquiries.
6 Virtual Staging Tips to Impress Real Estate Buyers
Tip #1:

Shoot Photographs Using as Much Natural Light as Possible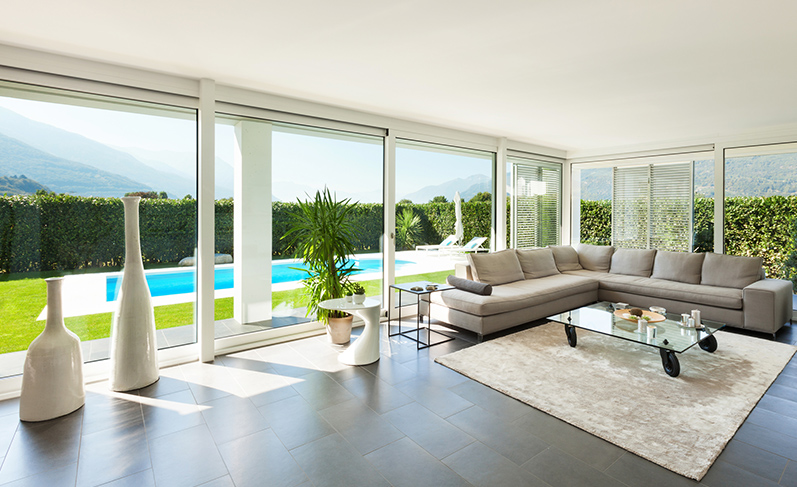 Real-estate photography needs natural light to give a bright, cozy feel to a home. So try sticking to natural light as much as possible during shooting. However, this doesn't mean you turn off all the lights in the house. What you're looking for is a combination of natural and home lighting. This makes it easier for real estate image editing experts to enhance these photos, making homes seem natural and livable.
Tip #2:

Include All the Prominent Features of the Room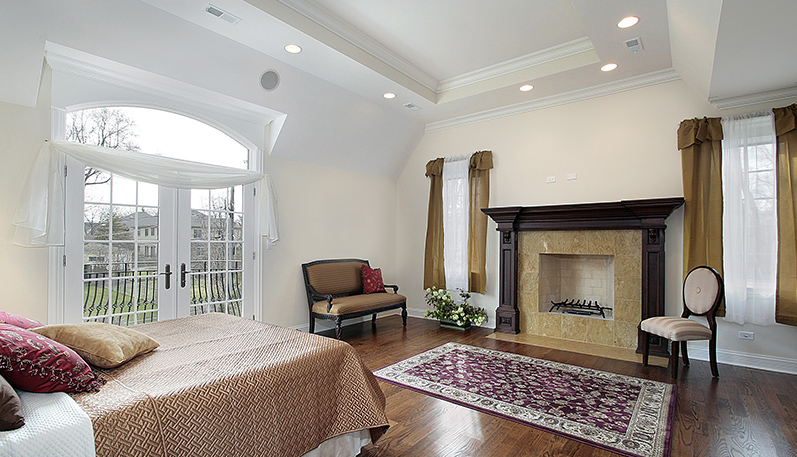 First impressions are what sell homes but that first impression must give the buyer a visual of living there. There are so many real estate images online with bare-faced walls and empty rooms. It's no wonder it takes these homes a long time to sell. Bedrooms should have a bed. If a room has a fireplace, feature it.
Creating a more personal experience by highlighting all the prominent features in the room – like windows, corners, ceilings – will increase the likelihood of selling the home.
Tip #3:

Declutter Space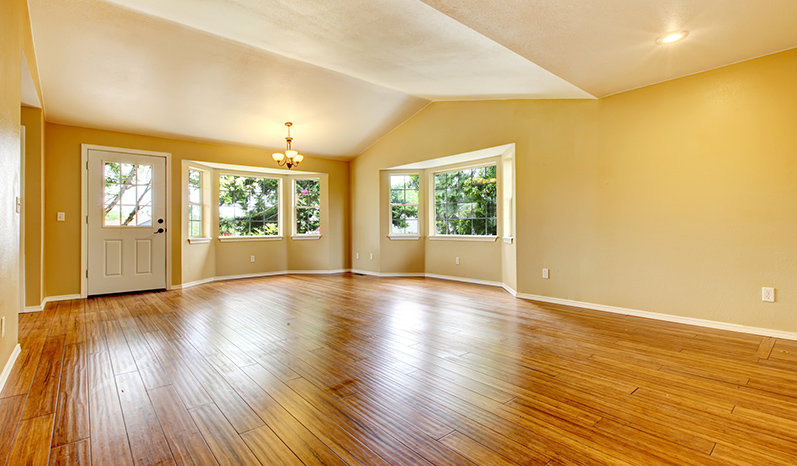 De-cluttering a space means removing unnecessary items from the room. It doesn't mean that you remove everything from the room. There's a difference between depersonalization and decluttering a home. Always do the latter without sacrificing the former. For instance, images of a kid's bedroom shouldn't have toys scattered around but instead feature the bed, nightstand, wardrobe, and toys closet.
With that said, if the photos of a room or property are being taken while people are still living in the home, then real estate image editing can also remove any clutter after the photographs have been shot.
Tip #4:

Try Different Looks When Virtual Staging for Real Estate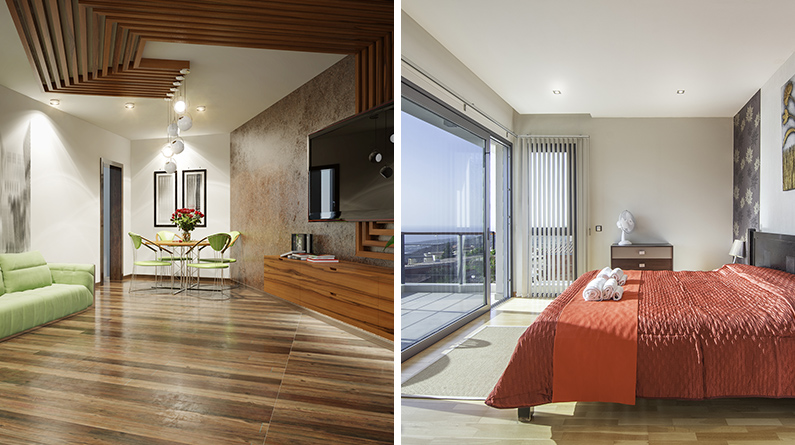 Creating a strong impression is important but with virtual staging services, this becomes a little trickier. Different buyers will have different tastes. One of the best features of virtual staging is that you can give potential buyers more than one way to visualize the property. You can give an urban, modern, minimalist look or try a more traditional, country-type vibe, depending on who you want to target.
Tip #5:

Include all Important Spaces in your Property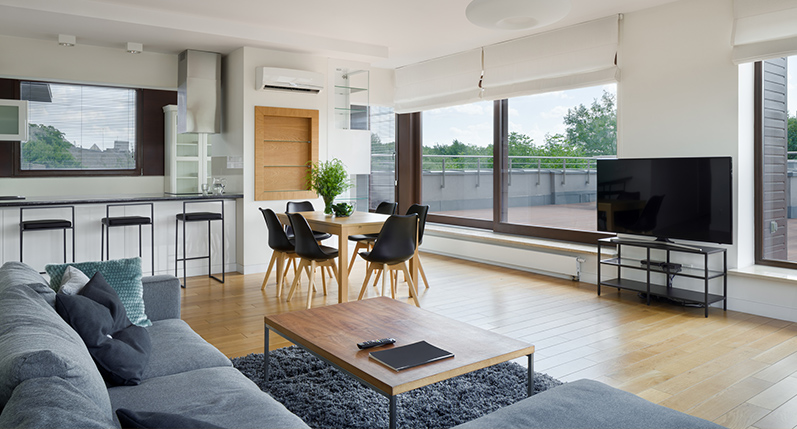 Virtual staging for real estate must include every important space in the home and they need to be staged correctly. That doesn't mean you have to include closet space or pictures of the attic. But you do need to include all usable rooms.
Here are some tips for specific rooms.
Make the dining room table the focal point of the dining room.
Add television and furniture to the living room. Real estate image editing can even be used to add an image to the television so it looks more realistic.
Include patios, balconies, rooftop gardens – anything that carries the potential to impress buyers
Tip #6:

Leave it to the Professionals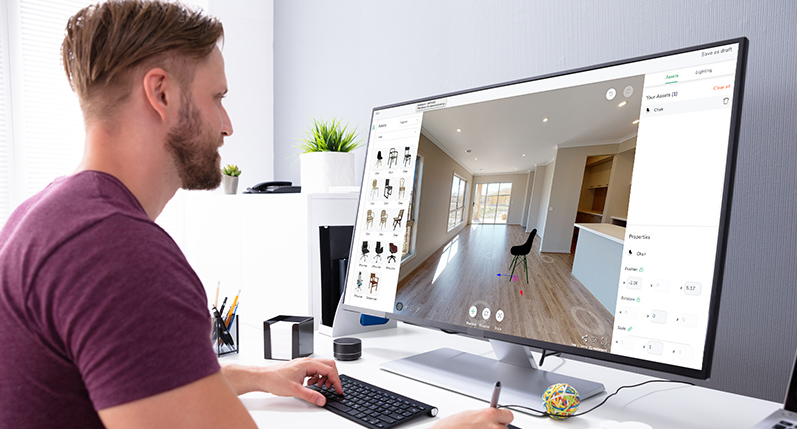 Shooting high-resolution photos is an important step but virtual staging will require the help of an experienced photo editing partner. Professional real estate image editors have access to the latest tools that can create realistic, computer-generated furnishings and design elements for a property that might be challenging to do by individuals or photographers themselves.
Final Thoughts
One of the greatest challenges of selling a home is giving buyers an opportunity to visualize themselves living in the house. That's why property listings with photos of empty rooms are no longer going to cut it. Virtual staging for real estate provides brokers, agents, and sellers with the opportunity to showcase space in unique ways. You also need to optimize your real-estate photos for exceptional results. Of course, you need real estate image editing and virtual staging services to make it all work. Connect with SmartPHOTOeditors for an affordable virtual staging of your property.
– Smart Photo Editors