With growing competition in the real estate industry, quality real estate photography can help to sell property better. The real estate industry is changing, and so is the way real estate professionals do business: potential buyers are being offered the chance to view listings online, websites are being used to gather potential leads, the internet is being used to match seller and buyers. The menu of services offered is also changing, with consumers now being able to choose between real estate professionals who do business on a "fee per service basis" or others who offer the full complement of services.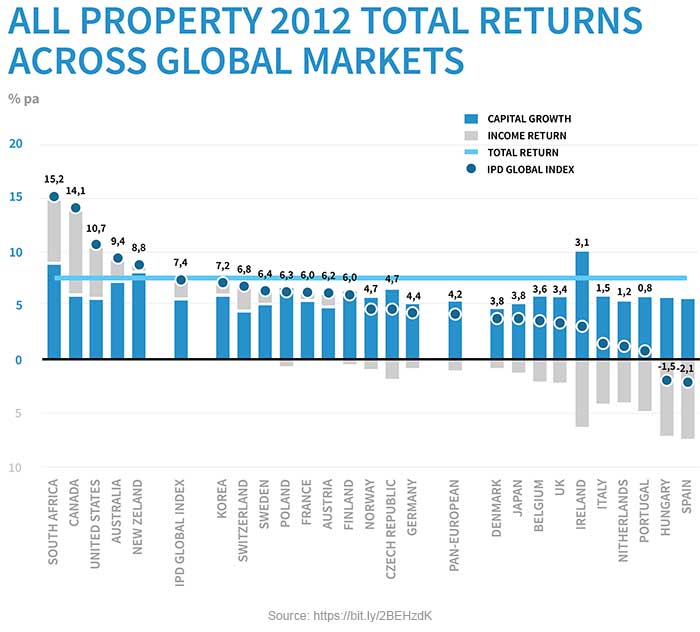 The single most important purchase most consumers will make is buying a house. As such, antitrust rules have been enforced by the Federal Trade Commission to ensure that increased competition in the real estate industry leads to better prices, more choices and better services for buyers and sellers. Offering the real estate image editing services such as reflection removal, sky replacement, lighting adjustments and noise removal, real estate photo editing companies are required to continuously stay ahead of the curve to provide the best possible services.
According to a report by UK-based real estate advisor Savills, the value of all developed real estate in the world reached $217 trillion in 2015, also reporting "The value of global real estate exceeds – by almost a third – the total value of all globally traded equities and securitized debt instruments put together and this highlights the important role that real estate plays in economies worldwide."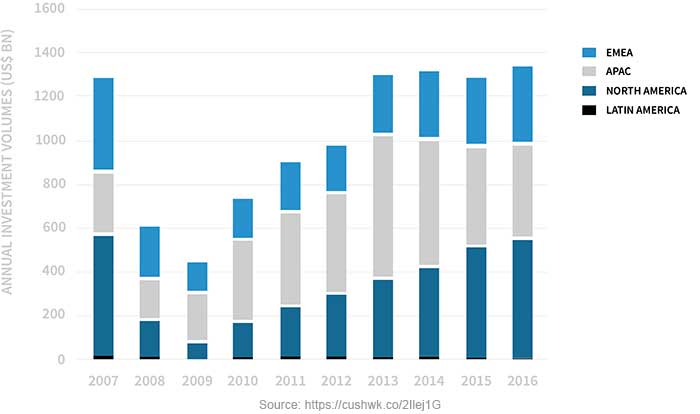 With more than 80% of modern house hunters using the internet to research potential properties, and them ranking photography as their most important tool for searching online, professional real estate photography is quickly becoming one of the essential tools in real estate marketing.
While most agents are happy to just take a few pictures with a point-and-click camera, the limitations of these types of cameras mean they are incapable of capturing the nature of the property properly. While good real estate photography can draw a buyer in, bad photography can turn them away.
The Types of Images Real Estate Consumers Look For
According to The Wall Street Journal, buyers spend only 20% of their time reading the listing and agent descriptions, and 60% on looking at the listing photos. Therefore, real estate image editing services are an absolute necessity.
The most important thing in real estate photography is ensuring that all images are high resolution, properly lit, and show off the true nature of the space. The photography should present the complete scene to a prospective buyer, rather than focusing too tightly on the details. 3D real estate photography is becoming more and more popular, as it adequately highlights the essential aspects of the property more tangible.
Other aspects such as proper interior staging and finding the correct angles for photographing the space, as well as ensuring that all shots are free from dirt and clutter are also important.
How to Take the Right Shots of the Property
To create truly professional real estate photography, it is important to have a DSLR with auto-bracketing, as well as a tripod, preferably with bubble-level to ensure straight horizons, a wide-angle lens, and a shutter release to reduce camera movement.
The Best Time to Shoot

The best time to shoot a property is truly subjective, as only you will know in what lighting it looks best, though it is always best to choose a bright, sunny day over a grey and cloudy one. During the morning, the light is bright and warm, but not as orange as it would be just before sunset, which can also be pleasant. Twilight or dusk is widely regarded as an excellent but challenging time to photograph, as structures illuminated from within always look pleasing.

Essentially, it all depends on the property as to which light it will look better in, with dusk photos looking luxurious and cozy, but well-lit photos making the property look colorful and inviting.

Staging Plays an Important Role

77% of buyer's agents say that staging allows buyers to more easily visualize themselves living in a home, according to the National Association of Realtors®, and more than 38% of seller's agents say that a client's home is staged before it is listed. The benefits of staging have a direct impact on the performance of the listing.

Staging can be done both traditionally and digitally and involves decorating the home or property to show off its best features and make it more attractive to buyers.
Real Estate Photography Mistakes to Avoid
Even for professional photographers during back-to-back shoots or busy schedules, mistakes happen. These mistakes get a toll on the Real estate image editing and post-processing team later no. However, there are instances, when the images are so bad from a certain perspective, it becomes next to impossible to enhance the images to get the right quality. This is why its suggested to keep the following checklist so that post-processing would be a cakewalk for the editing team and also it would show the true colors of the real properties.
Closing the Curtains

Rooms that are bright and full of sunshine help to draw people in, while closed curtains can make a room feel dark and cold.

Crooked Lines

Horizontal and vertical lines on window and door frames should be kept perfectly straight, using a leveled tripod and, if necessary, careful post-processing.

Varying Light Temperatures

Different light sources have different color tints, and a photograph containing multiple light temperatures can seem unprofessional.

Flash Shadows

Create softer light by bouncing it off of a wall or use multiple sources to avoid flash shadows that can bring down the tone of a photograph.

Shooting with a Fisheye Lens

Though it's good to photograph scenes with a wide-angle lens to create the complete picture, a fisheye lens distorts the scene too much and makes it difficult to photograph correctly.
Quality Property Images Is the First Most Important Step of Real Estate Marketing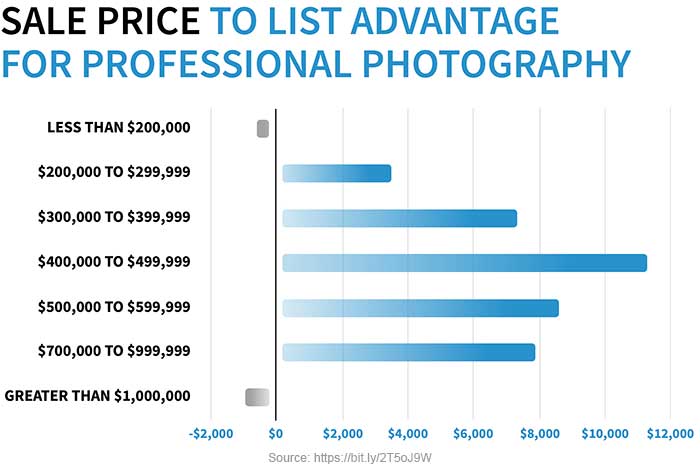 With an estimated 92% of home buyers searching for properties online, and their first impressions being decided based on the real estate photography used in the listings, professional photography is becoming more and more important.
According to recent data, it has been found that real estate listings which make use of professional real estate photography tend to sell for higher prices, and when the photography is captured with DSLR cameras and professionally edited, they can sell for $3,000 to $11,000 more than their list price.
-SmartPhotoEditors