Most real estate transactions begin online, and the first exposure most buyers will have to property is its online listing, with 80% of house hunters using the interest to look for property. According to recent studies, homes with more, high-quality photography tend to sell up to 32% faster. Properties with only one photo take an average of 70 days to sell, while homes with 20 photos took an average of 32 days.
Professional real estate photography is fast becoming the single most vital aspect of real estate marketing, and though many real estate agents are content to merely snap a few photos on a point-and-click camera, research suggests that this may not be the most effective strategy. According to recent studies, listings with high-quality photographs can receive up to 118% more views and can receive an asking price 47% higher per square foot.
Because the typical buyer spends only 20% of their time each on the description in the listing and the agent description, and the other 60% of their time looking through the listing photos, high-quality photography is the easiest way to attract potential buyers.
Below, we have outlined 10 real estate photography tips to make sure your listings sell.
10 Key Real Estate Photography Tips
Use a tripod to get sharp photos in natural light
It's no secret that photographs shot in natural light can make homes look more appealing. Unfortunately, shooting in natural light with professional flash or an extremely steady hand can often lead to blurry and dark photos. Investing in a tripod allows you to utilize lower shutter speeds, meaning you can take better advantage of natural light.


Furnish the house, but don't over decorate
Without furniture, it can be difficult to judge the scale of a space. Adding furniture can add light and show how space can be used. Of course, it just as important to know when to stop adding decoration and furniture, as over-cluttered photographs can look just as bad as empty ones.
Use landscape orientation for optimal viewing
The human eye perceives the world in an aspect ratio of roughly 4:3, so horizontal images are automatically more pleasing to the eye.
Hire a professional photographer
Though it may seem expensive, hiring an experienced real-estate photographer can mean the difference between a listing that sells and one that just sits around.


Increase the dynamic range in your images
As advanced as technology is, the camera cannot accurately reflect what the eyes see. While the human eye is adaptive and can adjust to different lighting conditions, the camera can only record whatever light hits its sensor. For example, photos taken in bright sunlight tend to have deep shadows, which might seem unprofessional. Play around with the lighting conditions and shoot in brackets or RAW to increase the dynamic range of your photographs.
Invest in a wide-angle lens
Wide-angle lenses are vital for capturing the true reality of a space, giving a truer sense of detail and depth. Allowing viewers to see more of the scene, wide angle lenses offer a view of between 64° to 180°, allowing you to add context to space.


Buy a full-frame camera
Though many camera salespeople push megapixels as the be-all and end-all of photo quality, it is actually the sensor size that should be your number one consideration when buying a new camera. Larger sensors allow for better performance in low-light conditions and wider fields of views.
Emphasize the best feature in each room
One of the best real estate photography tips is that each photo should emphasize the selling point of the room. Whether that means the natural light, or the spaciousness or the gorgeous floors, each photo should have one singular focal point – the best feature in the room.
Hire professional image editors
Professional real estate image editors can help turn lackluster photographs into winning ones, dealing deal with color and lighting correction, enhancements and other effects, and even making use of real estate HDR photoshop techniques to make images pop, without you having to invest any time or effort.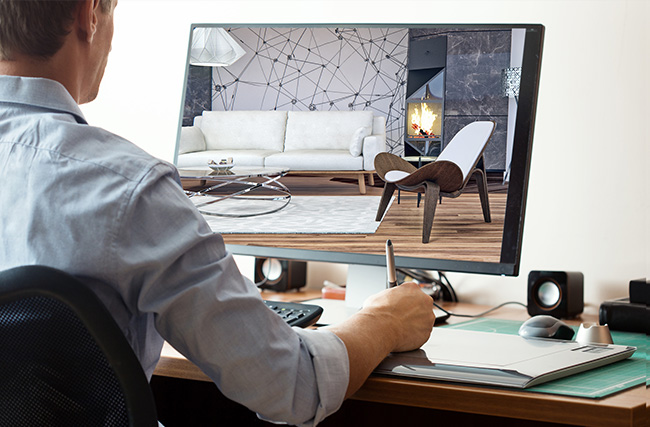 Correct perceptions
Seeing as the dynamic range of a camera is much smaller than that of the human eye, certain things about photographs will always have to be corrected – such as exposure or highlights, or the angles of lines that should be straight, but seem curved thanks to the sensor.
Bonus tip: Change the sky
Bad weather can ruin an otherwise perfectly good real estate photo, and one of the first edits you (or your photo editor) should make, is changing the sky to something more pleasing. Availing Rain clouds and grey skies can put anyone off.
Advantages of Good Real Estate Photography
Homes Sell Faster
As we have already mentioned, having high-quality real estate photography can help properties up to 32% faster, because many prospective buyers have already seen photographs of every room and 360 real estate photography of the property before they ever speak to an agent or set foot on the property.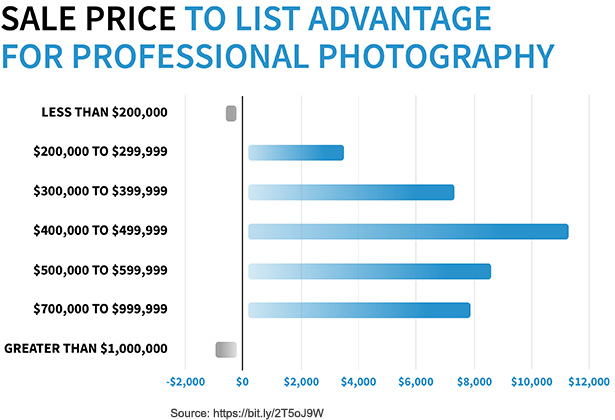 MLS statistics also show that homes with aerial photography sold 68% faster.
With low-quality real estate photography, buyers are more likely to skim past the listing because the photos didn't catch their eye. High-quality real estate photography, on the other hand, can make the property "pop" and will capture their attention, making them more likely to view the listing, leading to increased sales.


Homes Sell for More
According to The Wall Street Journal, listings that feature high-quality real estate photography can receive a 47% asking price per square foot, gaining anything from $934 to $116,076 on the market.
Impress and Attract Clients
Having a portfolio of homes with impressive and high-quality real estate photography can attract sellers, gaining you more business in the long term.
Get the Most Out of Your Photography Business with Great Photos
The real estate business is fiercely competitive, and these real estate photography tips can help you to get more views on your listings, and sell your properties quicker, for more money. Even the best photographers still need to edit their photos there, and bad editing can ruin even the best photograph.
Smart Photo Editors (SPE) has experience handling even the most complex photo editing assignments from clients across Europe, the United States, Australia, and New Zealand. With a keen eye for detail and a team of experts, state of the art technology, quality infrastructure, and advanced software we are committed to providing world-class real estate photo editing services to all of our clients.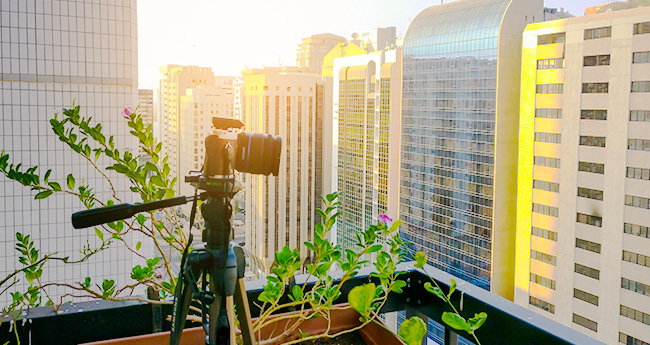 Offering competitive pricing and strict quality controls on all projects, we at SPE are committed to making the lives of passionate photo professionals better by providing valuable information that can enhance their personality and business and serve our customers with high-quality image solutions that guarantee ROI.
– SmartPhotoEditors