Photography is a high demand profession in today's world, where first impressions mean everything. Fashion photography puts the lens on clothing and item displays in business in order to create a lasting impression on an audience. Fashion photographers also tend to mix in other elements to create memorable photoshoots. For instance, fine art photography can be sprinkled in with a fashion portrait to create memorable photos for posters and magazines.
Famous fashion photographers spend just as much time in the editing room as they do in shooting photos – metaphorically anyway because they mostly avail professional fashion photo editing services to save post-processing time and maintain the deliverables' quality. However, professional photographers need to follow these fashion photography tips to reach the post-processing table on a good note.
What Is Fashion Photography?
The success of fashion brands is directly related to the quality of the photographs they place in their catalog. This is a genre dedicated to showcasing fashion apparel, so photographers are expected to enhance them in ways to evoke an emotional reaction.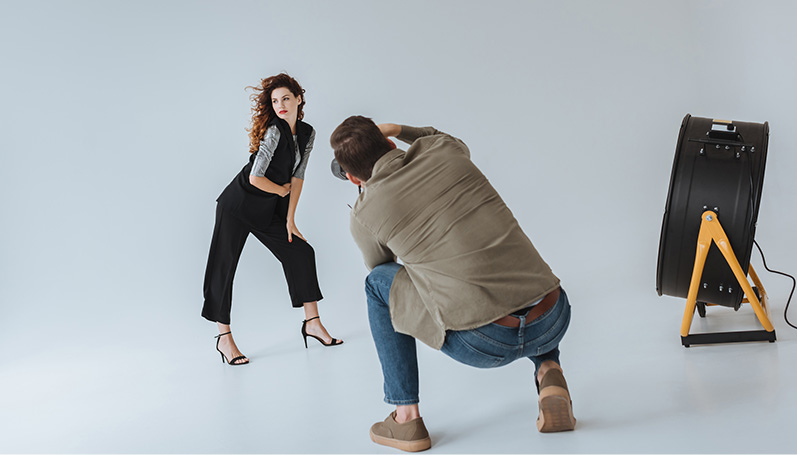 Exotic locations, creative techniques, and well-written storylines all contribute to the success of a fashion shoot. With that in mind, there are four main styles of fashion photography that need to be kept in mind:
Editorial Fashion Photography: Featured in most magazines and is a story-driven form of fashion photography. These shoots usually last a full day.
Catalog Fashion Photography: This is the most common form of fashion photography, and these photos are featured in a brand.
High Fashion Photography: This is a common form of photography used by top brands in their advertisements. Expressionism is generally used in place of realism in high fashion poses.
Street Fashion Photography: This form of photography takes to the streets and captures individuals living their daily lives.
Professional Fashion Photography Tips
Even though advance portrait photo editing services are always there to give digital fashion photo portfolios the required flare, still fashion photographers need to understand the industry inside and out. That's always the first step to breaking into the industry. There are also a number of tips and tricks that can be used to capture amazing shots.
Build a Breathtaking Environment
Before looking at the technical requirements for a specific shoot, photographers should plan the environment. This will depend on the resources and scope of the brand. At a minimum, you'll be working with a model, but top brands require exciting props, make up crews, and thrilling locations.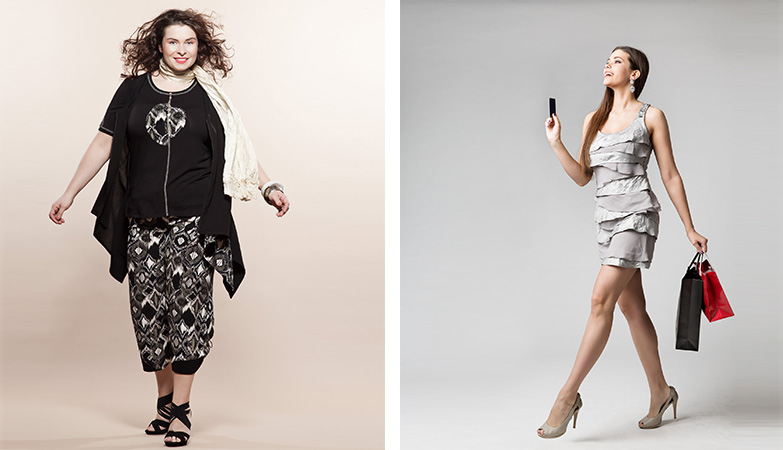 Catalog fashion photos will be taken in front of a white screen or some plan set. This is so that they look professional when placed in a catalog. However, more exotic settings would be advised for photos that are being used for advertisements.
Remember the Rule of Thirds
The rule of thirds is a common yet powerful photography technique that involves mentally dividing the frame into a three-by-three grid. Then the subject is placed on any of the lines that divide the frame to create what's known as a balanced shot.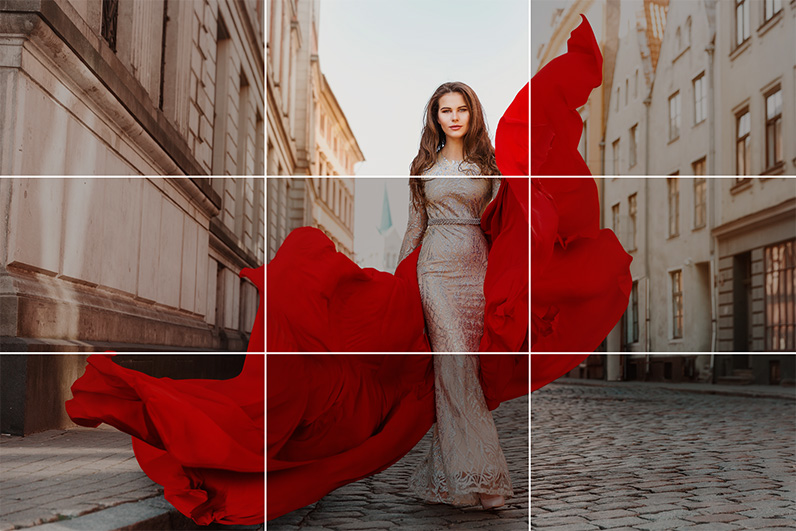 This technique is best utilized for those moments when you're unsure of where to place the model. While it's not always irons clad (as you'll see in the next tip) when in doubt, go with what's proven to work.
Know When to Place the Model in the Center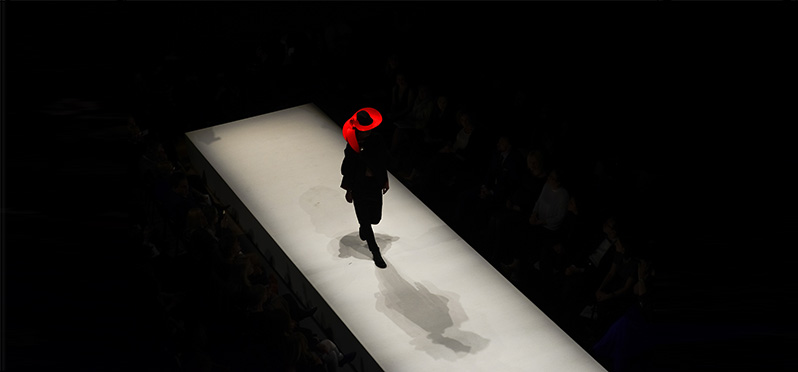 Breaking composition rules can sometimes lead to the most amazing shots. This tip has you ignoring the rule of thirds in favor of placing the model directly in the center. This style can sometimes work wonders in fashion photography!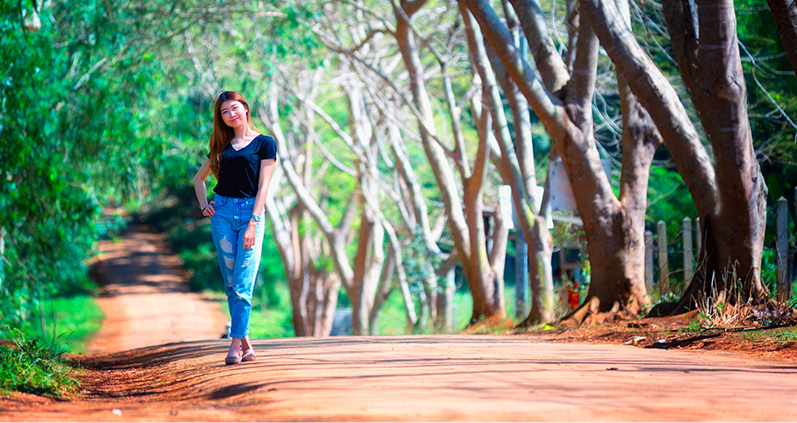 Just keep in mind that placing the subject center can also make the photo boring, so reserve this for special occasions. The main focus needs to be the background when making the decision. For example, if you're doing outdoor fashion photography in a forest, then having the model center to a tree tunnel or a path would be a much better choice than using the rule of thirds, which would lose the effect of such a stunning background.
Provide Specific Instructions to the Model
When planning a photoshoot, it needs to be in writing, and everyone should be given a copy of this plan. As the photographer, you are in charge of the photoshoot so trust your creative vision. Communicate detailed poses to the model and anyone involved before and during the shoot.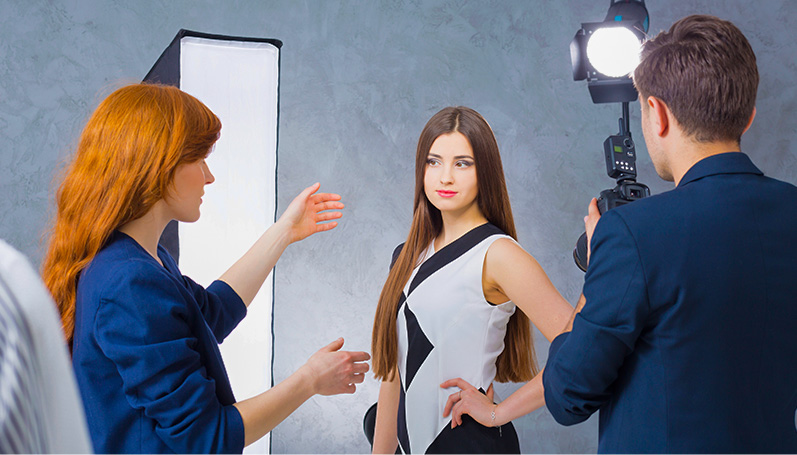 One of the biggest mistakes that inexperienced photographers make is that they are vague with models. This will not work unless the model is highly experienced. Even then, capturing your creative vision requires you to give detailed instructions.
Produce an Amazing Photo Shoot
Remember that as the lead photographer, you're essentially the producer for your creative vision. Always come to your photo sessions organized and ready. You'll have a strong idea of how the shoot will go and a list of detailed shots, so work from those and try to stick to the plan.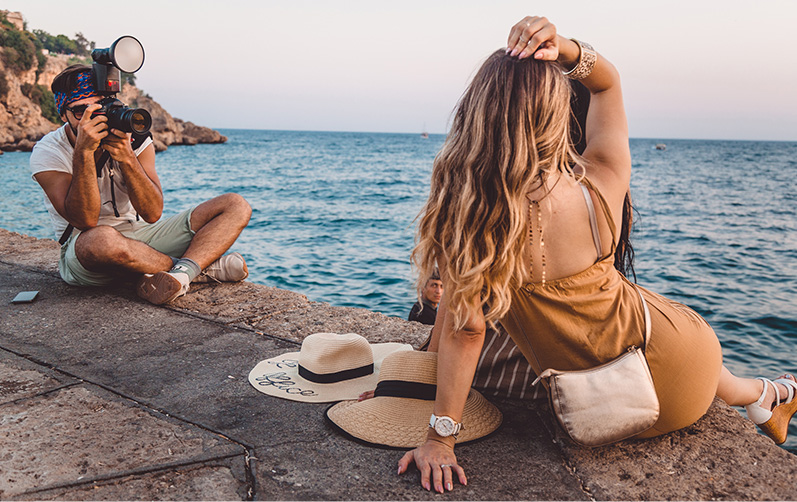 Have a written list of props, settings, and poses that you can quickly relay to the model. For instance, if you have planned a windswept shot, then it's your job to make sure that you have a fan or leaf blower to simulate that look.
The Model Must be the Center of Attention
Yes, in fashion photography, you are going to focus on the model rather than the fashion item itself. Even though the story created for the shoot will be used to market the clothing, the model is the one telling the story. Put emphasis on the story being portrayed.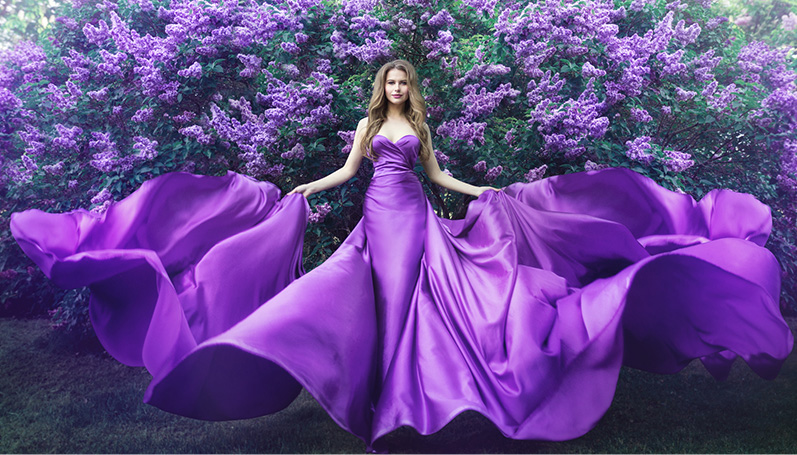 The model's expression poses, and body language all play an essential role in conveying the human side of photos. The goal is to evoke an emotional response from potential buyers, so always keep that in the forefront of your thoughts during the shoot.
Potential of the Fashion Photography Business
Starting a fashion photography business comes with a lot of potentials, but only if you plan accordingly. An important distinction to make is whether you want to have a fashion photography business or if you want to simply create a job for yourself. A business implies that you'll eventually employ teams of photographers with equipment and build marketing teams. Creating a job for yourself means you are advertising and building a personal brand to get yourself photography jobs here and there, but you're doing it all yourself.
If you want to start a business, figuring out the costs is the first step. You'll need equipment, a license, a website, and a lot of other things that all cost money. Although a business will start with just you, there needs to be a plan in place for expansion. Eventually, you'll even have your own fashion photography studio.
Then you can estimate income based on the average salary of a fashion photographer, which is $43,000 per year. With a business, you'll have overhead costs and other expenses taken out, so you need to base your prices so that after expenses, you are earning at least that amount.
Photo Editing Should be Part of your Fashion Photography Package
Editing is just as important as the photo session, so it should be part of your photography package. Find a professional editing company to partner with and include it as part of your package. In short, make sure all pricing is done with this cost in mind.
While it's possible to do your own editing, it requires expensive software and vast knowledge. The truth is that most photographers will find it extremely difficult to edit their own photos. Here are some of the advantages of offering editing with your photography package.
Retouching Photos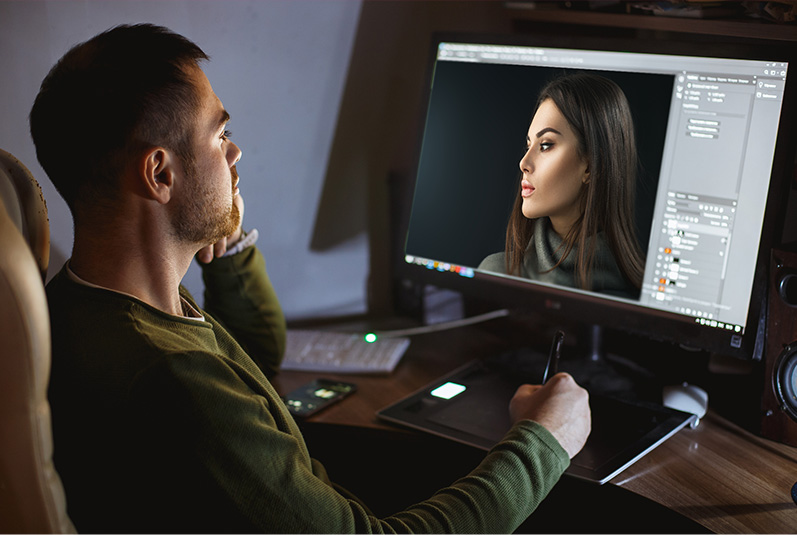 Fashion photography models will use makeup to cover blemishes, but sometimes this isn't always flawless. So, editing can be used to remove these blemishes in order to keep from distracting the viewer from the subject of photos.
Enhance the Background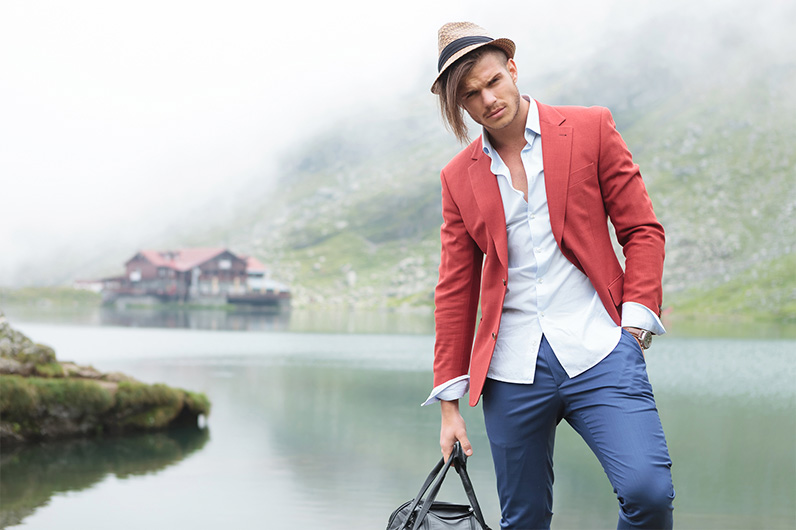 Backgrounds play an essential role in photographic storytelling. Editing provides experts with the opportunity to enhance those backgrounds or remove parts that might distract from the story being told.
Editing Can Correct Colors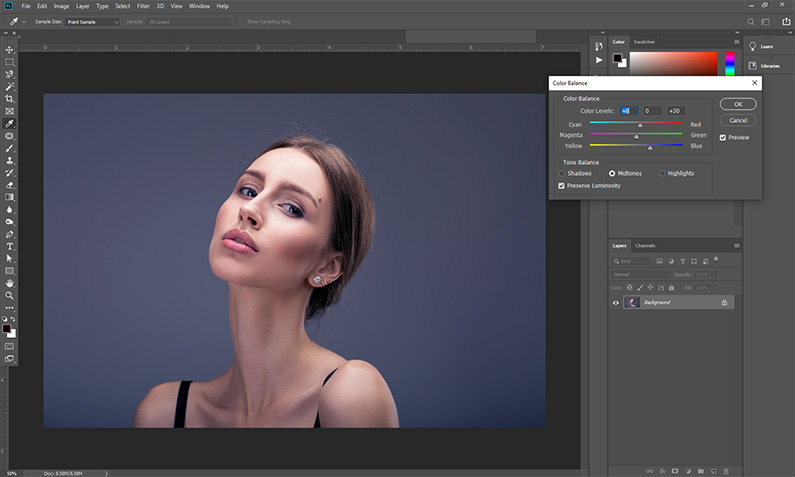 Color deformities and lighting issues are common in a photoshoot. Editing tends to cover up these issues and creates a more natural look for photos. Even photos without blemishes can be enhanced further through the editing process.
Image Masking
Masking is used to remove small blemishes in the props and fashion attire used in photography so that it doesn't become a distraction. For instance, furry fabrics can sometimes have displaced strands that need to be corrected through masking.


Partner with the Image Post-processing Specialists
Smart Photo Editors (SPE) has built a team of amazing editors who have decades of experience transforming average photographs into stellar ones! Image clipping, color correction, and background enhancing all play an important role in fashion photography. Partner with Smart Photo Editors and include affordable, high-quality photo editing services into your fashion photography packages.
– Smart Photo Editors