In today's world where convenience is highly prized by consumers, online marketplaces have become popular shopping destinations. It's easier to compare products and find better deals online. A physical shop is limited by shelves but there is no limit to the number of products that can be displayed online.
The problem for sellers is that every market has its own unique set of e-commerce photo guidelines. That's why fashion photographers must understand the requirements of each marketplace so that they can provide the best experience for their clients.
This blog post provides a detailed look at each major online marketplace and its e-commerce fashion photography requirements.
Fashion Photography Guidelines for Uploads to Popular E-commerce Marketplaces
Amazon Fashion Photography Guidelines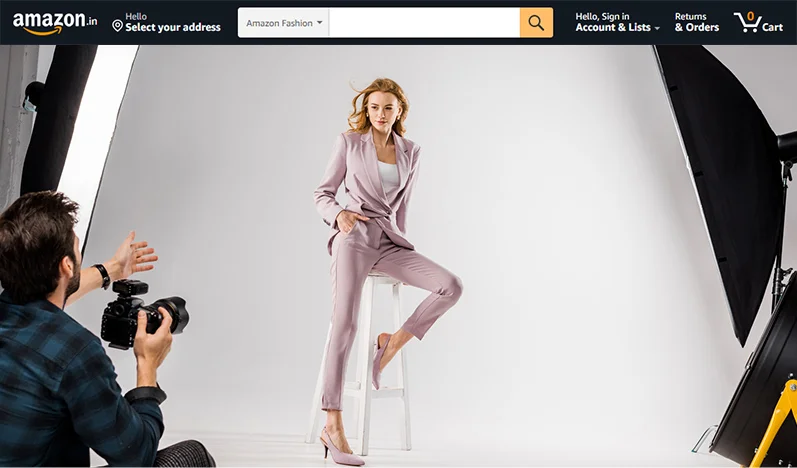 Image file types allowed: jpg, .gif or .png.
Images posted on Amazon have to be professional and showcase the front of the product (at a minimum). Multiple photos can be taken, but the primary one must include the front label.
Illustrations are not allowed.
Products must fill at least 85% of the image.
The full product must be in the primary image.
Primary product backgrounds must be pure white. You can include extra images of the product in an environment.
Images cannot contain text other than what's already on the product itself.
Etsy Fashion Photography Guidelines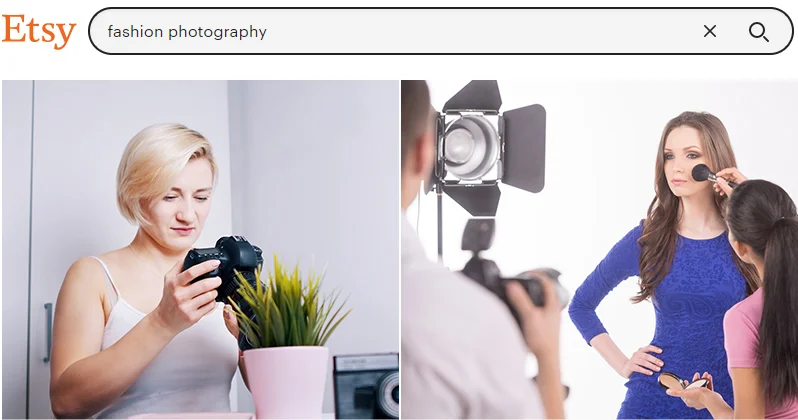 Etsy accepts these file formats: jpg, .gif or .png.
Image sizes recommendations are 2000px minimum with a resolution of 72PPI. These are not mandatory but highly recommended to provide the optimal experience.
Images must not be larger than 1MB.
Etsy's cropping tool is recommended to make sure the image thumbnail looks correct.
Etsy recommends that when taking photos, always stand further away from the subject than you need. This makes sure you have enough room to crop if needed.
Make sure the full product is in the image.
While using a white background isn't required, it's highly recommended on the primary photo.
eBay Fashion Photography Guidelines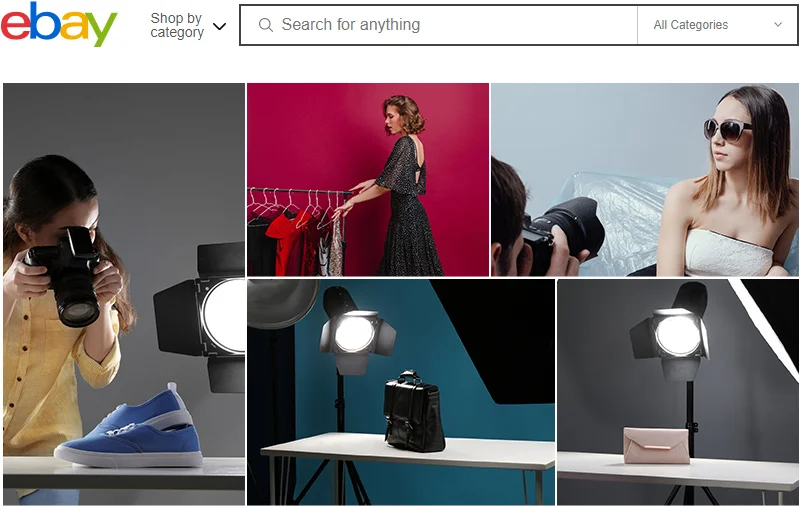 eBay accepts the following types of files: jpg, .gif .png, .tif, or .bmp.
Images must be at least 500 x 500 pixels and cannot exceed 9000 x 9000 pixels.
Images cannot exceed 12MB.
The primary image must include the front of the whole product.
Use a white background for the primary image. This isn't a requirement but is highly recommended.
eBay only allows a person to be used in the image if it's necessary for the product. For example, selling a hat would need a live model but a computer listing would not.
Cropping must not remove vital information from the product.
Shopify Fashion Photography Guidelines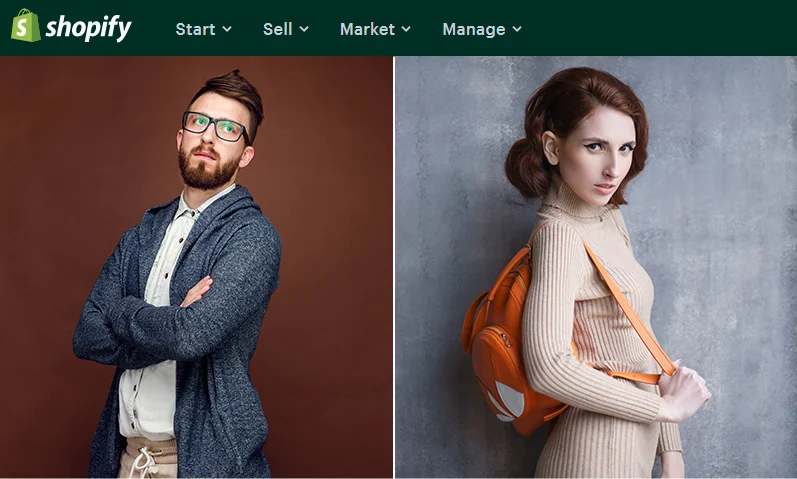 Shopify allows these types of images: jpg, .gif .png, or .bmp.
Images are not allowed to exceed 20 megapixels.
Color profiles are removed once images are uploaded. If the color of your images changes when you upload images, this is the reason. To fix this, remove the color profile.
Make sure that the focal point of an image is at the center so that it displays correctly on mobile devices. Keep this in mind when cropping images.
A white background is recommended, but not required.
Instagram Fashion Photography Guidelines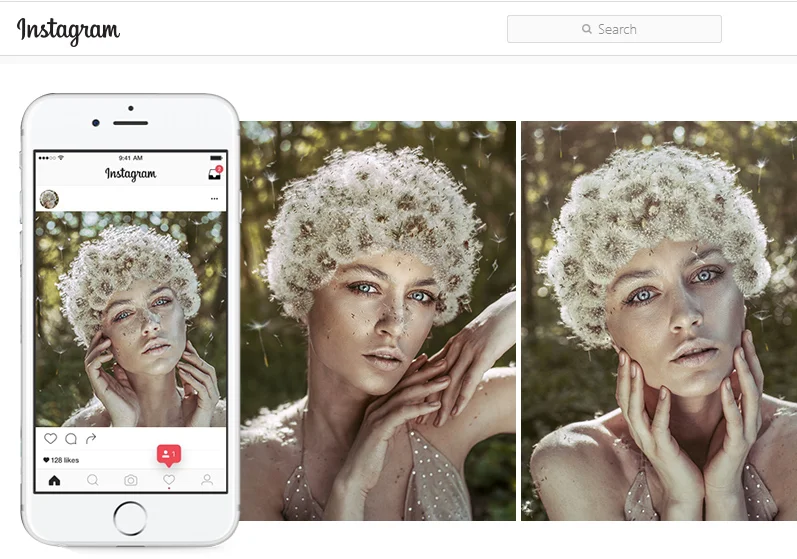 Instagram images in these formats: jpg, .gif or .png.
Image sizes for Instagram should be as follows:

Square: 1080 x 1080 pixels
Portrait: 1080 x 1350 pixels
Landscape: 1080 x 608 pixels

If an image does not fall under one of the above categories, you will have to crop it.
There are no background requirements for Instagram. So for fashion photography, try to include shots of the product being used.
Be sure the full product is on display.
Facebook Fashion Photography Guidelines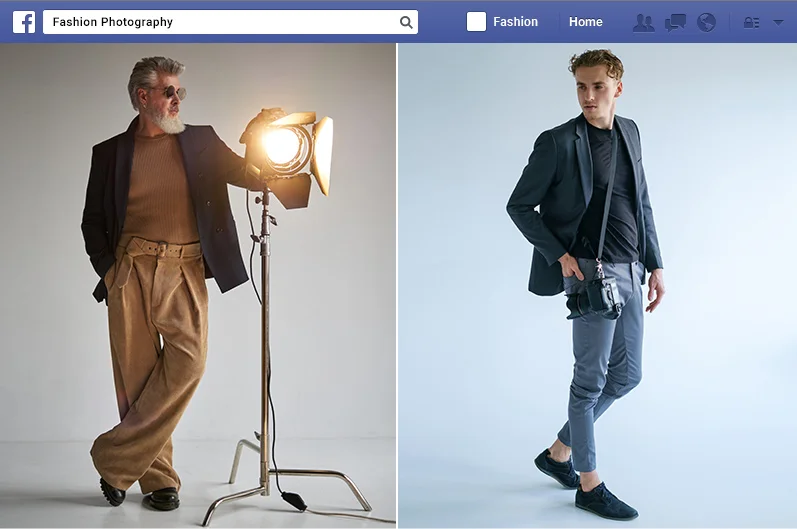 Facebook allows these types of images: jpg, or .png.
Facebook uses 4 main types of image posts and each one has a recommended image size:

Landscape: 1200 x 628 pixels
Portrait: 1080 x 1350 pixels
Links w/Image: 1200 x 628 pixels
Facebook Story: 1080 x 1920 pixels

Due to the way that Facebook compresses images, PNG images are highly recommended.
Always select the "high quality" option when given the opportunity.
Facebook will automatically crop any images that are larger than the sizes listed above.
Google Shopping Fashion Photography Guidelines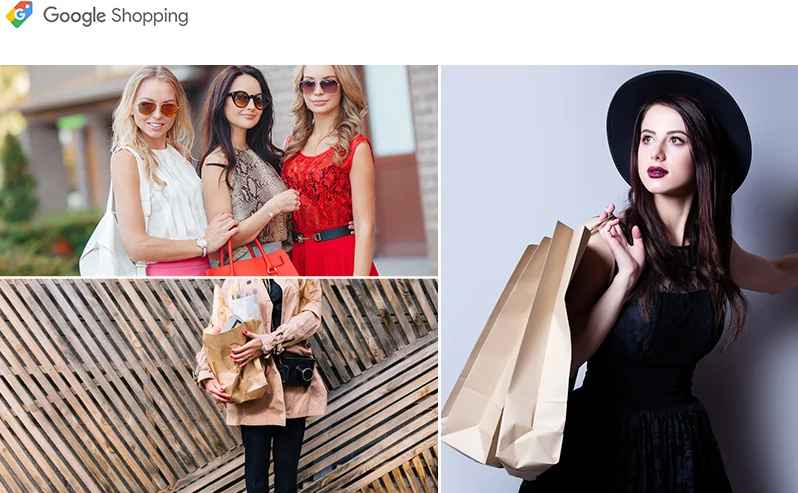 Google allows these types of images: .jpg, .png, .webp, .gif, or .tif
Fashion images must be at least 250 x 250 pixels. However, 800 x 800 pixels minimum is highly recommended.
Images cannot exceed 64 megapixels.
File size cannot exceed 16MB.
Make sure the product is fully displayed using a neutral background – white is the preferred choice.
Make sure that the color patterns in the image match the listing being linked, otherwise the automated system might reject it.
Google might automatically crop images so that they focus more on the product. To avoid this, make sure the product takes up a large portion of the screen.
Final Thoughts
Each e-commerce platform is updated regularly so fashion photographers have to keep themselves informed. You must deliver the highest quality photos to your clients which includes ensuring that they have images that are ready to be posted to every marketplace.
SmartPHOTOEditors have dedicated teams that specialize in editing fashion photography in line with the different marketplace requirements. Contact SPE today for a free quote.