Street photography is more than just a simple trend; it's a new photography genre that is taking professional photography by storm! Don't look at it as simply going out on the street to take random photos. Think of it as a philosophy that improves photography skills by pushing professionals toward the outside of the box thinking. They must experience the world in a different light.
However, this style comes with a lot of misconceptions brought about by the mediocre images that are flooding the internet. But professional photographers are able to use this style to add to their extensive portfolio. So, what exactly constitutes good street photographic prowess? For starters, street photos should always tell a story. All of the standard rules of photography still apply – the rule of thirds, frames, and proper use of negative space.
The following tips will help professional photographers use street photography to enhance both their skillset, as well as their portfolio.
Street Photography Has Many Uses that Professionals Should Consider
There are a lot of different words that can be used to describe street photography. Ugly, funny, whimsical, geometric, thrilling, and even bold! That's such a wide range of emotions stemming from just one photography style, but it goes to show the many uses that these types of photos can have.
Think of street photography as a documentary tool that's used to capture authentic moments, which is a contrast to studio photography that is capturing moments in a more controlled environment.
Here's a look at some of the many uses that professionals should consider when getting into street photography.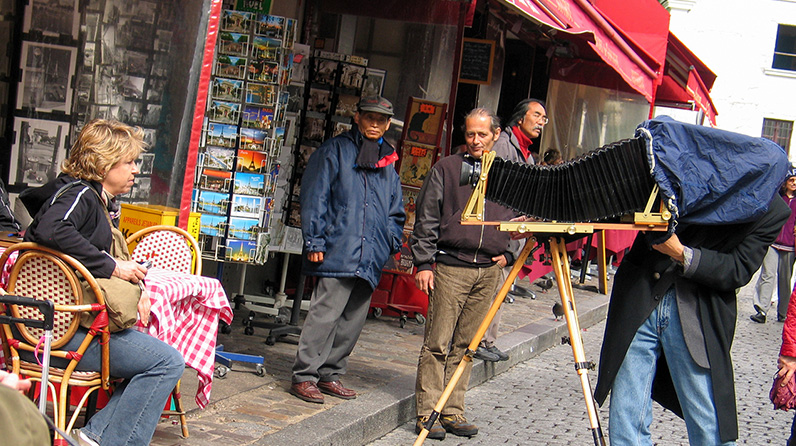 Aggressive street photography is an "in your face" style that looks to capture reactions. For example, popping out of nowhere and snapping a shot of someone.
Candid street photography is another form that's done without consent, but instead of being aggressive, the photographer tries to remain unseen by the subject.
Geometric street photography focuses on the geometric shapes created by structures like buildings, doors, stairs, and streets. Find the shape and wait for a subject to walk into it.
Lifestyle street photography captures shots of normal life and generally captures real, uninterrupted moments in peoples' lives.
Posed street photography occurs with the consent of a subject. Then the subject poses and has their picture taken using their surroundings as a backdrop.
Night street photography captures some of the gritty moments that happen after the sun has gone down. People tend to act much differently after the sun has set.
Street Photography Tips for Professional Photographers
The entire goal of street photography is to capture moments from everyday life. For professionals, it's either a way to add spice to their portfolio or to capture specific moments. It really depends on their overall goals. But the point is that it's not difficult to find opportunities to practice street photography. With that in mind, here are some tips that will help professional photographers make the most of their street photography sessions.
Always Plan Ahead but be Prepared to Experiment
Even though street photographers try keeping the moments as authentic as possible, it's still a good idea to plan ahead. In fact, scope the location ahead of time. Find possible spots to shoot from and then move around during the shoot. Just remember that when capturing authenticity, that life can be random, so be prepared to deviate from the plan if the situation dictates it.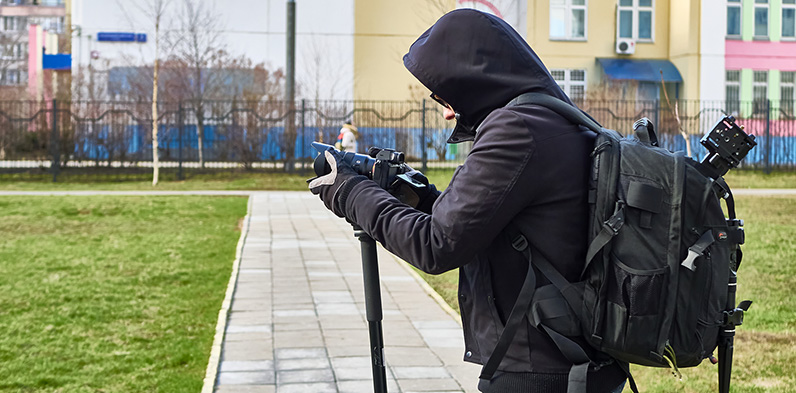 Shoot from a Distance to Capture More
While certain types of street photos are done up close (like aggressive shots), most of the time, shooting from a distance is the ideal choice. The key is to equip the camera with an incredible wide-angle lens, but maintaining focus can be a bit tricky. Try focusing on the subject 1/3 of the distance into the frame in order to enhance the sharpness, thus creating crisp images. Wider shots have more of a chance of capturing specific moments since there's more room to work with. However, learning to focus the shots takes practice.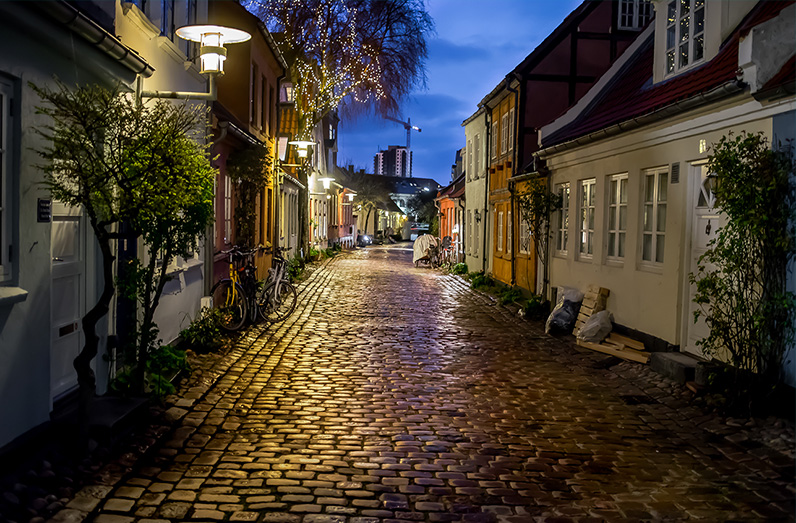 Base Locations on the Environment and Light Conditions
Remember that planning is always the first step to a successful shoot, so try planning street photography around local events. The local newspapers and social media are two great sources of event calendars. Most people don't connect mundane events like the farmer's market to photography, but these types of events are one of the best ways to get candid shots.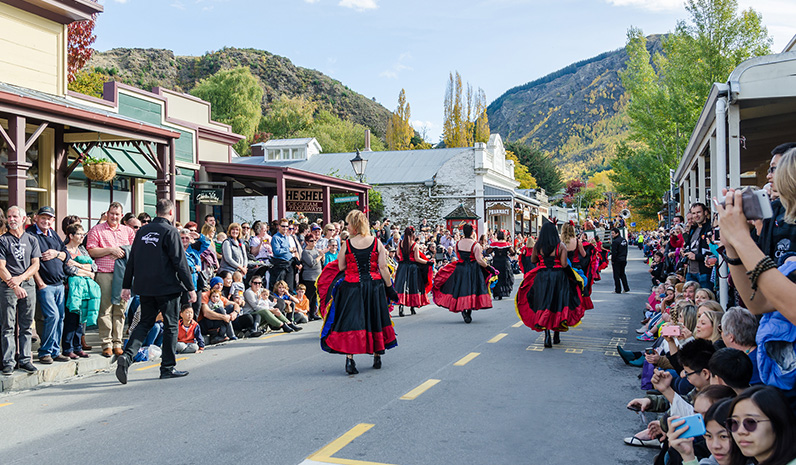 Always Ask Permission to Take Pictures of Children
While one of the main concepts of street photography is to capture shots without peoples' knowledge, anyone planning to capture children should ask permission first. Privacy is a huge concern right now, and some people will become quite violent about their kids being photographed. But it's a legal grey area that professionals want to avoid.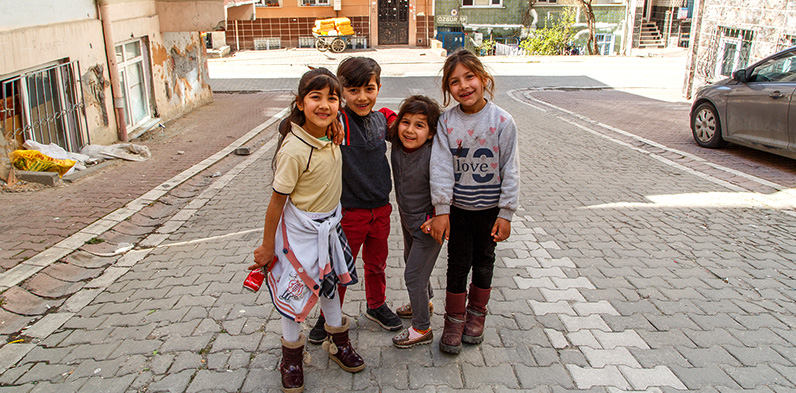 Use Animals as Subjects
Don't forget about the fur babies during a street photography session. While people will be the biggest focus, animals can also create some great shots. Just remember that it's more difficult to capture a moving animal because there is motion blur and focus tracking that has to be taken into consideration.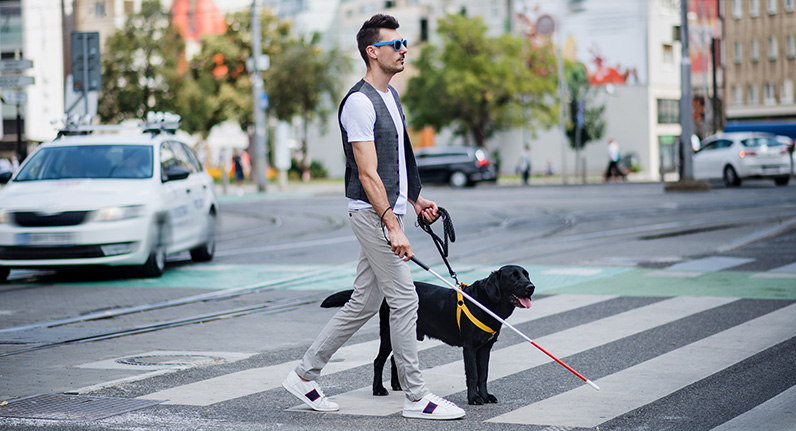 Use Contrasting Light to Create Breathtaking Shots
High contrast street photography is another practice where professional photographers will use natural or artificial light to make their subjects stand out. They will use it in situations where the effect is contrasted against a darker area of the frame. The goal is to create an almost black and white vintage look where the subject appears mostly white against a dark frame.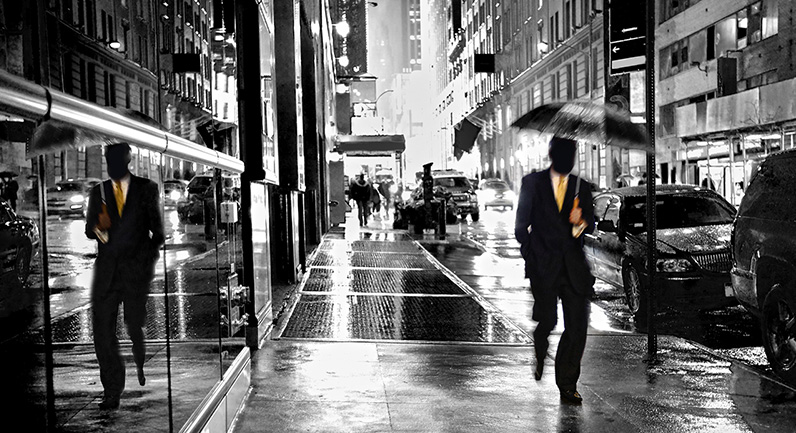 Professional Photographer's Equipment Guide for Street Photography
We live in an age where professional-grade photos can be taken with a smartphone. In fact, for street photography, a smartphone might be optimal because it's less noticeable. What makes it even better is that smartphones also have the same accessories like cameras, so it's not a downgrade at all, as long as the right accessories are used. Here's a quick look at some of the equipment that is useful for street photography.
Smartphone camera with decent features and a detachable lens.
14mm detachable street photography lens.
Tripod to eliminate shaky images and provide better focus.
External flash. Do not rely on the internal flash on a smartphone.
External battery pack to extend photo sessions.
Additional storage to handle larger file sizes.
Lack of Post Processing is One of the Biggest Street Photography Mistakes
Post-processing is where the magic happens, but it's also an area that so many photographers take for granted. This is the stage where images are transformed into extraordinary. For professionals, this stage is just as important as the photoshoot itself. It can increase the scope of business and fulfill the full potential of street photography.
The problem is that most professionals don't have the tools to give post-processing the love and care it deserves. Professional photographers normally team up with professional editors so that their images can be brought to life.
Let Smart Photo Editors Bring Street Photography to Life
Tell a compelling story with each photograph by partnering with professionals like Smart Photo Editors (SPE), who have a team of talented professional photo editors and all of the latest tools to bring photos to life. With a vast range of specialized image editing services such as Photoshop service, Lightroom service, Image enhancement service, and more, SPE can help you focus on the shoots when we add the professional touch to your street photographs. Starting from background removal, exposure correction, color adjustment, and object omission, SPE can be your image post-processing back office. It's important that all photos tell a story, whether they are being used to sell products, promote services, or just to entertain an audience. Contact SPE today to learn how photo editing, post-processing, and image enhancement can help bring your photos to life!
– Smart Photo Editors