When it comes to photography, it is essential to choose the correct camera for specific photographic requirements. Establishing a career in photography, therefore, requires the right choice in-camera before anything else. There are a multitude of factors to consider before choosing, including quality, capabilities, and affordability.
When establishing your business, it is better to keep expenses low and use a camera that is easy to use and learn on. Digital photography is best captured with a standard DSLR, and the basic kits on the market are suited to novice photographers. When it comes to film photography, a 33mm film camera is inexpensive and easily accessible, making a film a good option for photographers who are wanting to learn all methods of photography.
Choosing the correct camera model can seem intimidating when starting a photography career. Here is some advice that may assist in making the right choice.
Determining Factors for Selecting Camera Model
To determine which camera model would be best suited to your photography requirements, it is advised to consider these determining factors before making a purchase.
How serious is your pursuit of photography? Hobby photographers have different requirements for professional photographers. It is important to consider what function your camera will serve, as this will best determine the type and expense of the camera you will need.
What is your budget? Establishing a budget will ensure that you know the extent to which you can invest in a camera. Novice photographers are not limited to purchasing cheap cameras, and professionals do not necessarily need the most expensive digital camera model to be successful. It is your decision as to the amount you wish to spend, and a budget will ensure the proper camera choice.
Determine your environment and your time The environment in which you intend to shoot will have an impact on the type of camera that you need. Furthermore, the amount of time you wish to invest in your pursuit of photography and editing will establish which camera is best suited to your needs. Photography can be labor-intensive and requires great attention to detail. It is important to determine the level of your commitment to this process before purchasing a camera.
Determine your intended subjects Determining the type of subject, you intend to shoot will influence the type of camera you require. Portrait photography, dealing specifically with people, has different requirements for nature or landscape photography. Should you wish to photography different subject categories in your photography business, there are camera model options that can be used in many different settings.
Choosing a Digital Camera Model Based on the Subjects of Photography
The quality of photos depends largely on the type of camera, which in turn depends on the subject of photography selected, for example – event, fashion, product and more. The section below discusses the camera to be chosen focusing on the type of photography-
Wedding / Event Photography
When it comes to professional photography businesses, one of the most sought-after photographers is wedding and event photographers. These photographers capture important events and moments, providing photographic memories to the client. Here are some of the best camera options available for this type of photography: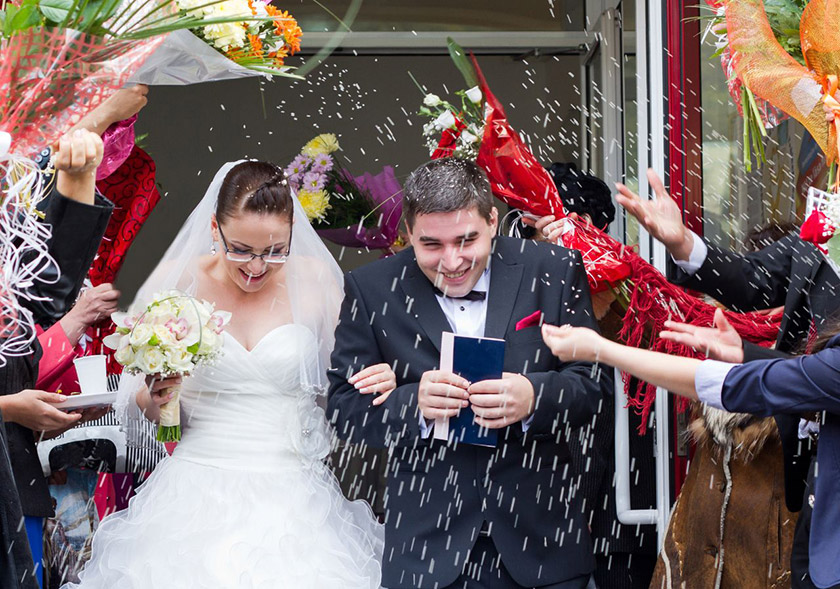 Special events Camera:
Sony A7R III
Established to be the best overall mirrorless camera, this camera is high-resolution and full-frame, with fast autofocus to capture quick images. It has a 42MP BSI CMOS sensor, a 3.69M-dot (1280 x 960 pixels) OLED viewfinder, 4K footage capabilities, and faster, lower-noise image processing. This camera is quiet and quick, making it ideal for special events.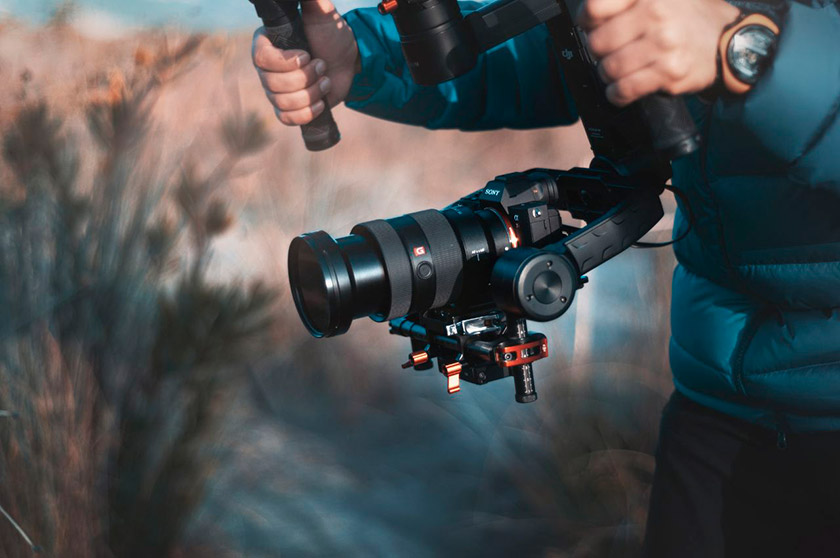 Olympus OM-D E-M1X
Considered to be the best small sensor model, this camera is a dual-grip Micro Four Thirds mirrorless camera aimed at professional sports and action photographers. It is durable, fast, capable, and affordable. It features Up to 60 fps Raw + JPEG capture (up to 18 fps with autofocus), a Pro Capture mode that records frames before pressing the shutter. This camera will do well at special events that require fast photography.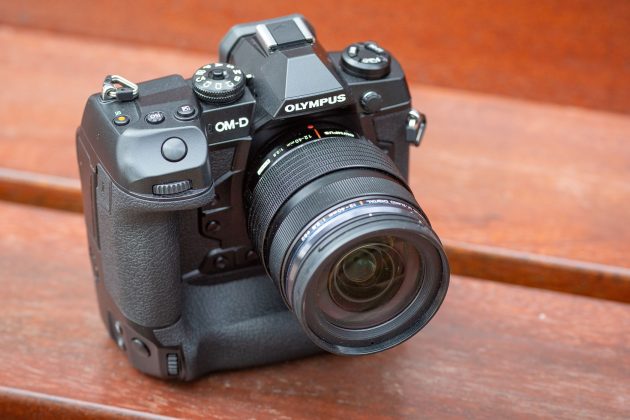 Nikon D850
Considered the best overall DSLR camera, the Nikon features the latest high-resolution, full-frame DSLR. It is fast shooting, offering 7fps continuous shooting. Furthermore, it offers 4K video capabilities, at up to 30p from the full sensor width. It also offers advanced time-lapse options, and a battery life rated at 1840 shots, making this camera a good choice for long events.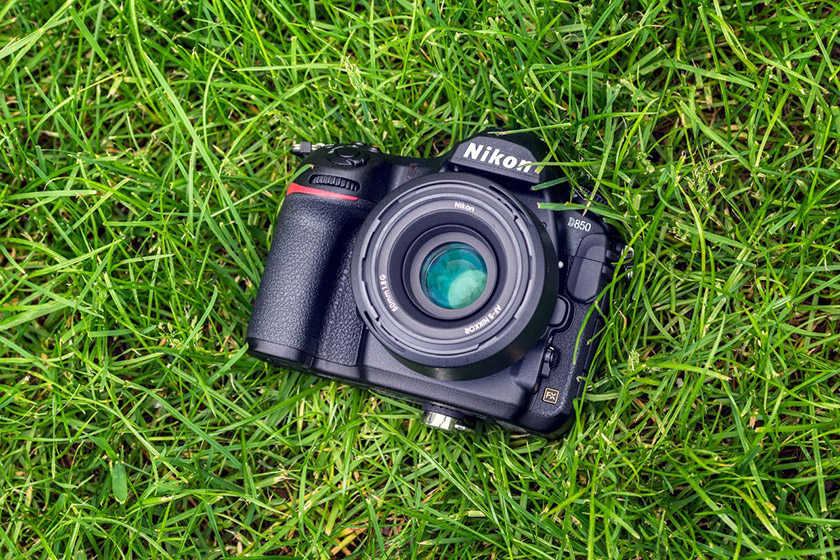 Low Budget Camera:
Sony A7 III
While sold as a base model, and not as popular as the AR7 III, this camera model is still considered to be highly capable. It features a full-frame, well-judged resolution, speed, and 93% autofocus coverage. It includes in-body image stabilization and an easy-to-use touch screen. This camera is easily affordable, making it a recommendation for all kinds of photographers.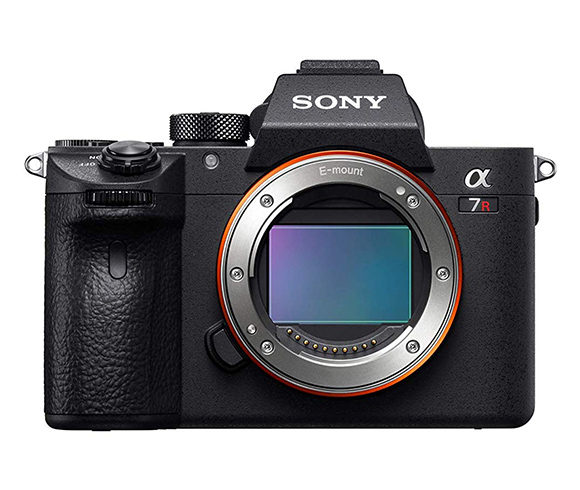 CanonEOS 5D Mark IV
This camera is ideal for a broad range of applications. It features a 30.4 Megapixel Full-Frame CMOS Sensor, 7 fps continuous shooting with silent shutter mode, and Flicker Mode to adjust shutter release timing and avoid flickering light issues. This camera is versatile and ideal for photographers who do not want to be limited by a camera that serves one specific function.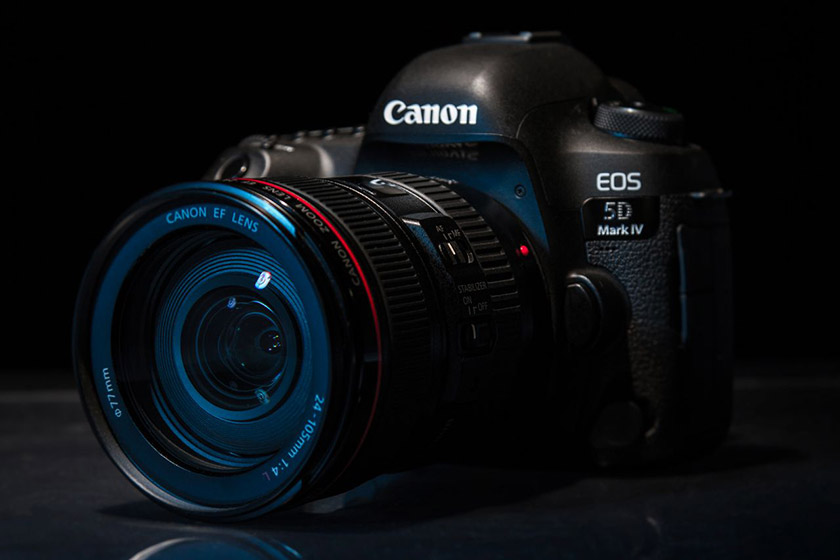 For fast movement photography:
Nikon D7500
This camera is considered the best crop sensor model. It is a mid-range APS-C DSLR that is designed for speed. It features a 20.9MP APS-C CMOS Sensor, 8 fps burst for 100+ JPEGS or 50 Raws, and 4K (UHD) video from 1.5x crop of the sensor. This camera is ideal for fast-action photography.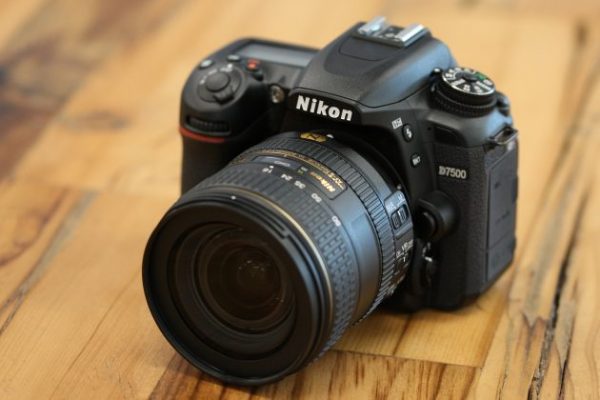 Panasonic Lumix GH5
This small sensor camera has a 20MP Four Thirds sensor and deep video-centric feature set. It features in-body stabilization, and 4K video capabilities, without cropping. It offers 9 fps shooting with continuous autofocus, and advanced DFD autofocus. This camera is well suited to movement photography.
For Travel Photography:
Canon EOS 80D
This model is well suited to a photography enthusiast with a 24MP APS-C CMOS sensor and a 5-point hybrid AF system, with all the points being cross-type. Furthermore, the body is sealed against dust and moisture, making it a good camera for travel purposes.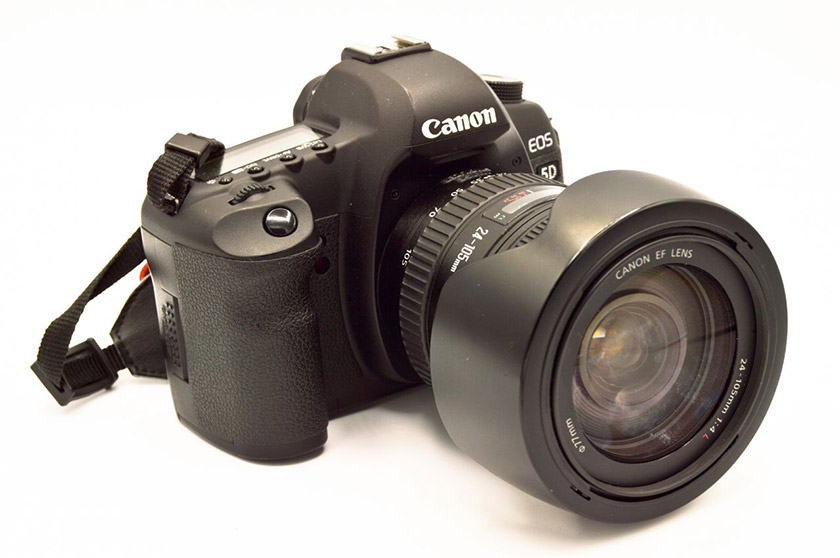 Portrait Photography
Portrait photography is usually conducted in a studio, with a person being the main focus.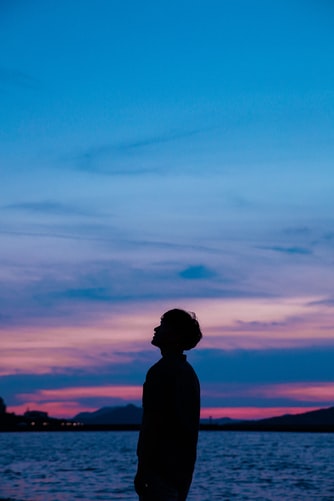 It is important, therefore, to choose a camera that is equipped to capture expression and emotion well. Some of the best camera models for this type of photography include
Still Portrait-
Nikon D3500
This camera is suited to still portraiture, where your subject is not moving. The camera features a high resolution and 4K video capturing capabilities. Furthermore, this camera assists in keeping the subject sharply focused while softening the background.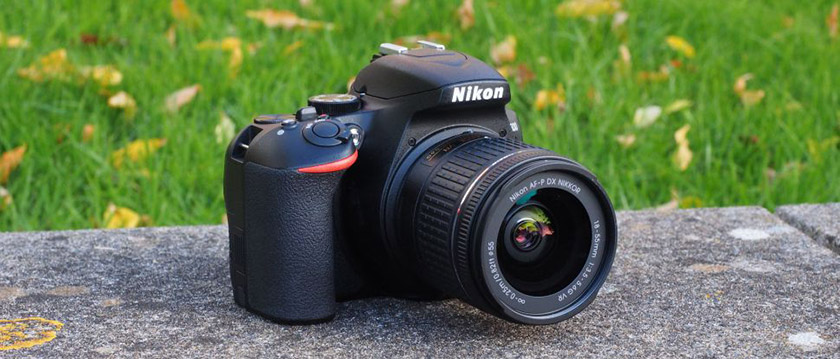 Budget-friendly:
Canon EOS Rebel T7i
Also known as the Canon EOS 800D, this entry-level DSLR features the latest 24.2MP APS-C CMOS Sensor, a versatile 3.0-inch vari-angle touch screen, and 1080p video capabilities. It is easy to use and is affordable.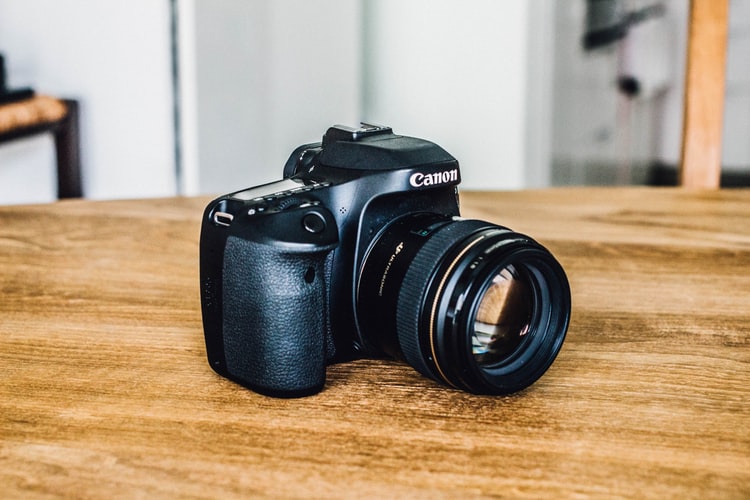 High Image Quality:
Nikon D3400
This camera is considered a good entry-level DSLR. It features a compact body, a good AF system, and a long battery life. This camera is easy to use and offers high image quality and Bluetooth connectivity.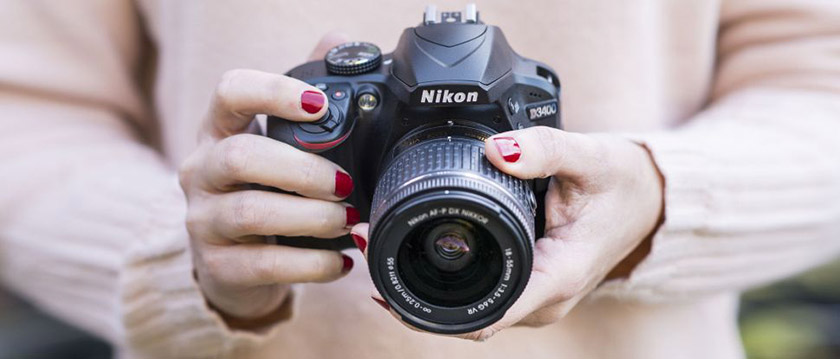 Nikon D5600
This camera is a midrange DX-format, featuring a 24MP CMOS sensor with no optical low-pass filter (OLPF), an EXPEED 4 processor, and an ISO range of 100-25600. It includes 5 fps burst shooting with a 39-point AF system that can track subjects in '3D'. Furthermore, this camera pairs well with Android devices.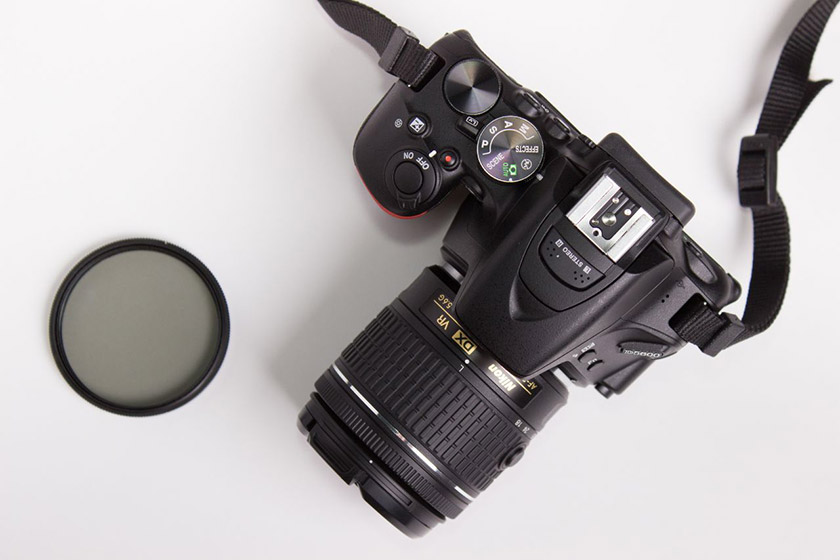 EOS Rebel T6i
Also known as the Canon EOS 750D, this camera features a new 24.2MP APS-C CMOS sensor and a new 7560-pixel RGB + IR metering sensor for more accurate metering. With a Hybrid CMOS AF III, the camera uses sensor-based phase-detection points for increased focus, speed, and accuracy in live view.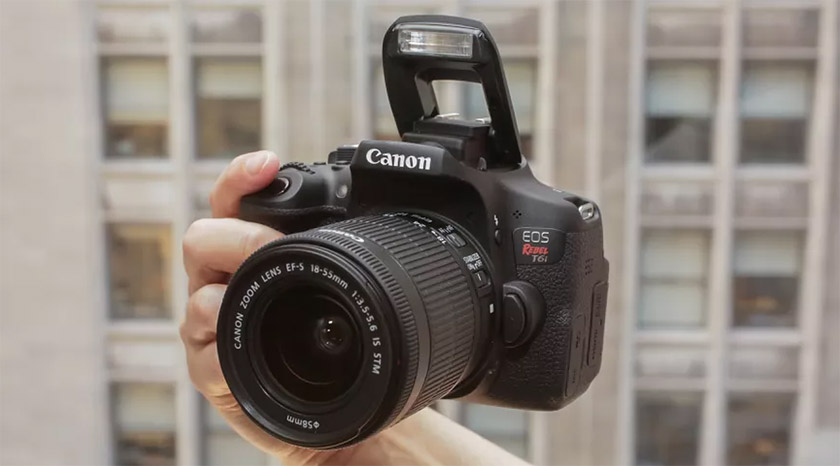 Leica S2
This camera has a 37.5-megapixel 30x45mm sensor that is 56% larger than "Full frame" cameras. Sensitivity ranges from ISO 80 to 1250, and the camera can shoot 1.5 fps for up to 8 RAW DNG files. However, this camera does not have internal image stabilization, so that it would require a tripod.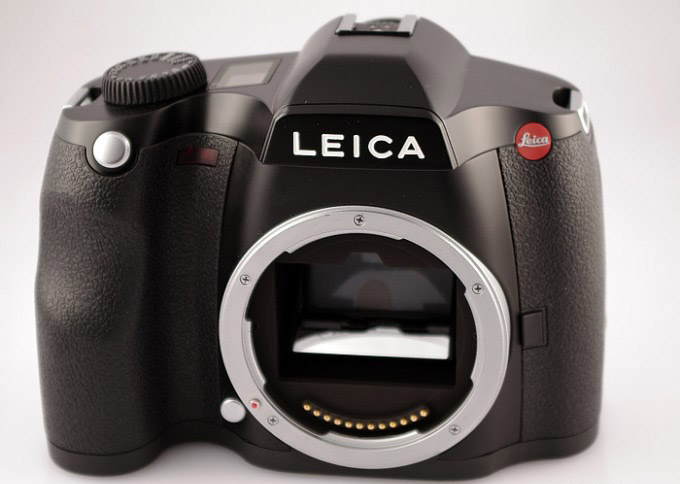 Product Photography
Product photography is a branch of commercial photography that requires the photographer to accurately present a product attractively. Product photographs are used in advertising, brochures, and catalogs.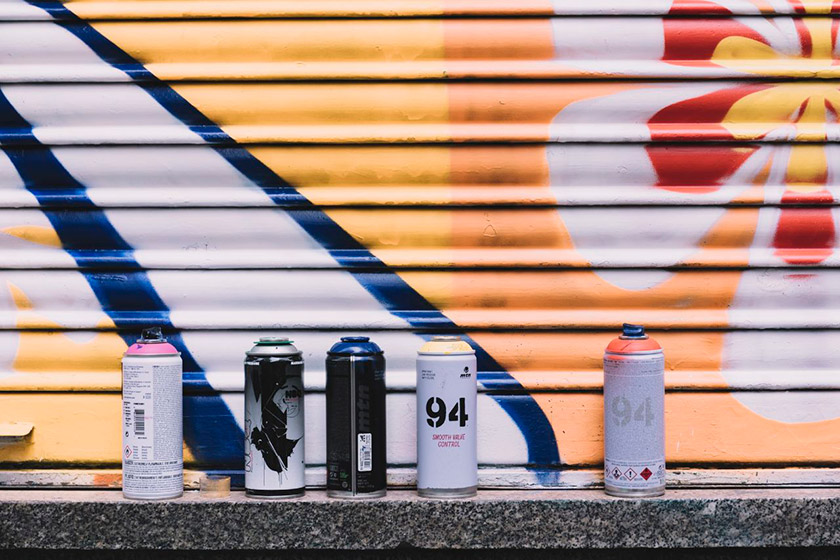 It is imperative for the photographer to capture a product well, in good lighting, and without distortion. The following cameras are best suited to this.
User-Friendly:
Canon PowerShot G9 X Mark II
Considered a premium compact camera, this model is lightweight, with a 20.1-megapixel 1.0 inch-type sensor and a powerful DIGIC 7 image processor. The camera comes with Auto Level function, and is user-friendly, convenient, and provides a high image quality.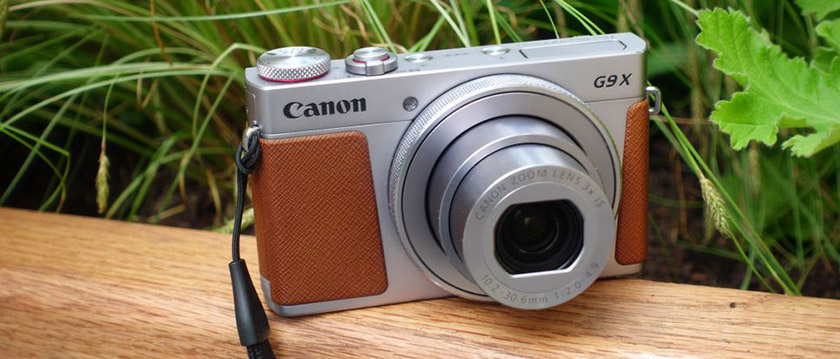 For Travel:
Fujifilm X-T2
Considered the best mirrorless camera for product photography, this camera offers powerful specifications for its size. It is ideal for creating professional-looking images while traveling. Furthermore, it is exceedingly affordable for what it offers.
Sony Alpha a6000
This mirrorless camera is easy to use and is well suited to novice and hobby photographers. It has a 24-megapixel sensor, rapid autofocus system, and high-speed continuous shooting. It works well for general use and is easy to transport.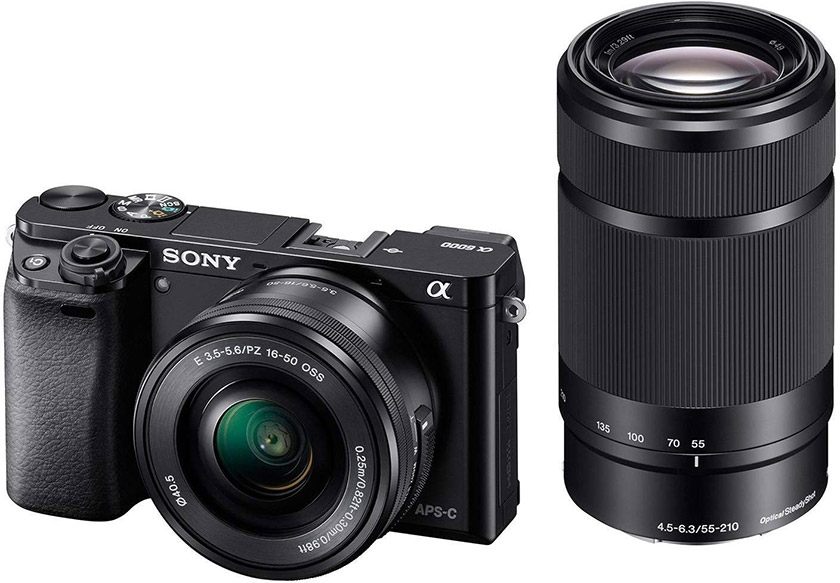 Fashion Photography
Fashion photography requires the photographer to display of fashion clothing and items. This type of photography is most commonly featured on advertising boards and in fashion magazines.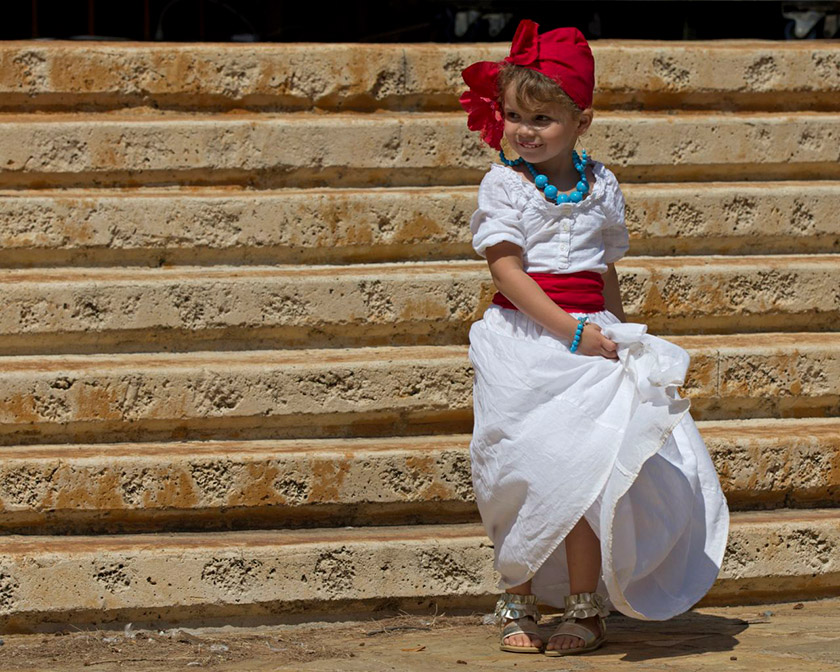 The photographs will usually feature models wearing fashion items. The best cameras to choose for this type of photography include:
Still Event Photography:
Canon EOS 5D Mark III
This full-frame camera is designed for high performance. Featuring a 61-Point High-Density Reticular AF, and an extended ISO range of 100–25600 expandable to 50 (L), 51200 (H1) and 102400 (H2), this camera is ideal for photographing weddings, studio work, and still photography.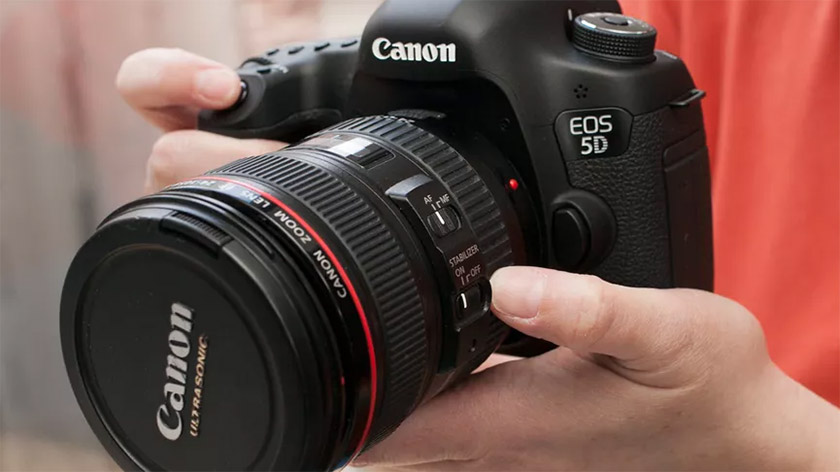 Nikon D7100
This camera is ideal for photography enthusiasts, featuring a 24MP sensor. With EXPEED 3 processing, and 6 fps continuous shooting in DX mode (or 7fps in 1.3X crop mode), this camera can expertly capture for still and motion photography.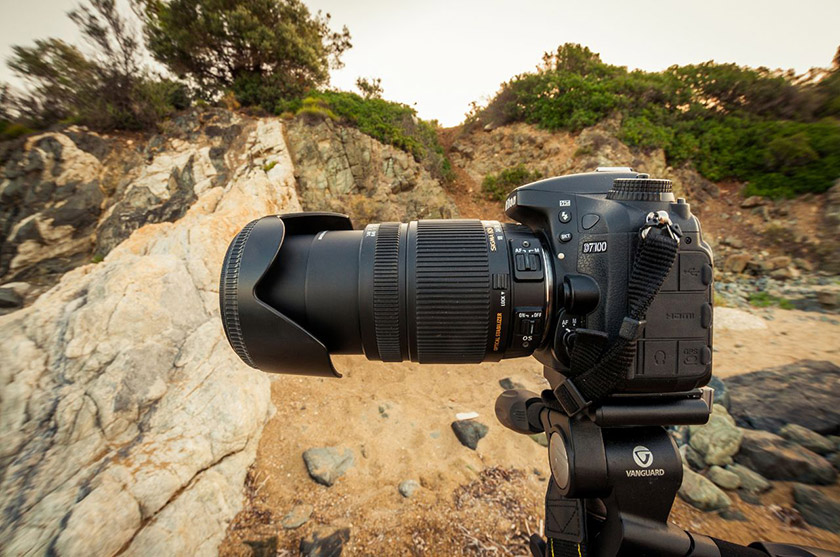 High Quality Images:
Canon EOS 7D
Featuring a 20.2 Megapixel CMOS (APS-C) sensor, ISO 100-16000, and a 65-point all cross-type AF system, this camera is designed for high performance, with accurate subject tracking, and low light focusing. This camera works well for photography and video recording.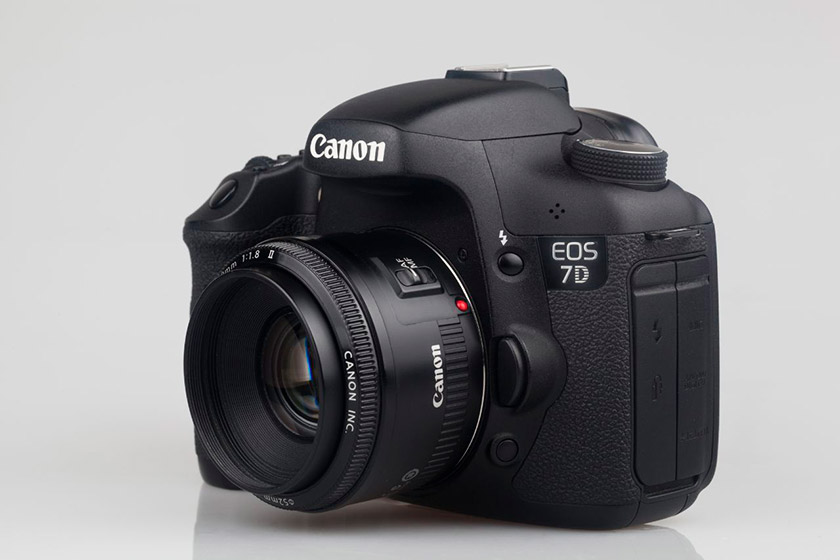 Canon 5D Mark II
This camera is the first EOS DSLR to offer both still and video capture. Featuring a new 21.1-megapixel sensor, this camera outperforms others in terms of its noise-to-detail ratio at high ISO, making it ideal for studio and outdoor work.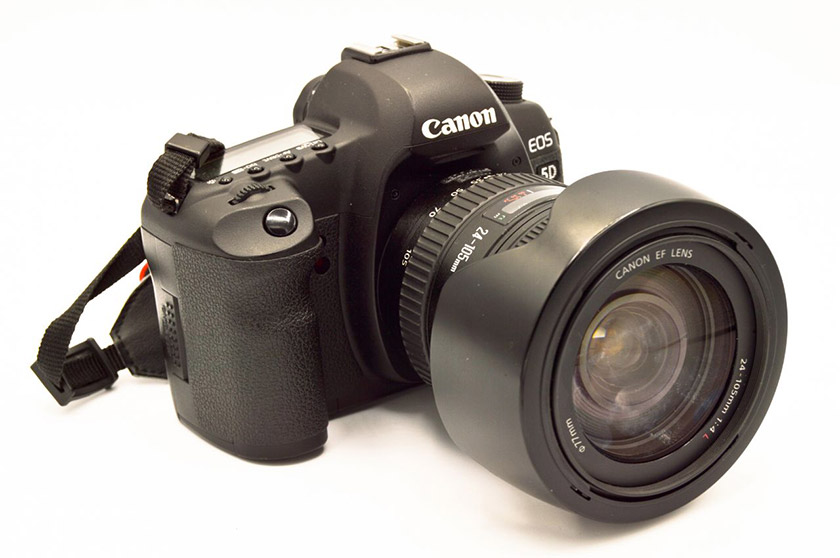 Entry Level:
Nikon D3300
Featuring a collapsible 18-55mm F3.5-5.6 VR II lens, this entry-level DSLR is user-friendly and well suited to novice photographers. With 5 fps continuous shooting and 700 shot battery life, any level photographer would be able to use this camera to produce high-quality images.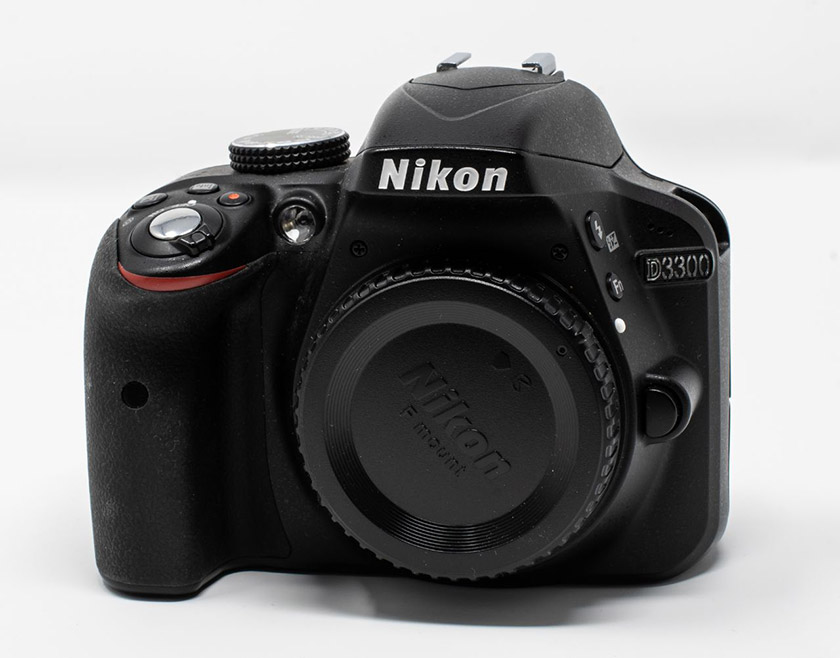 Real Estate Photography
Real estate photography focuses on the capturing of houses and properties, with the photographs being used to showcase the property on the market. It requires attention to detail while still being able to capture a room.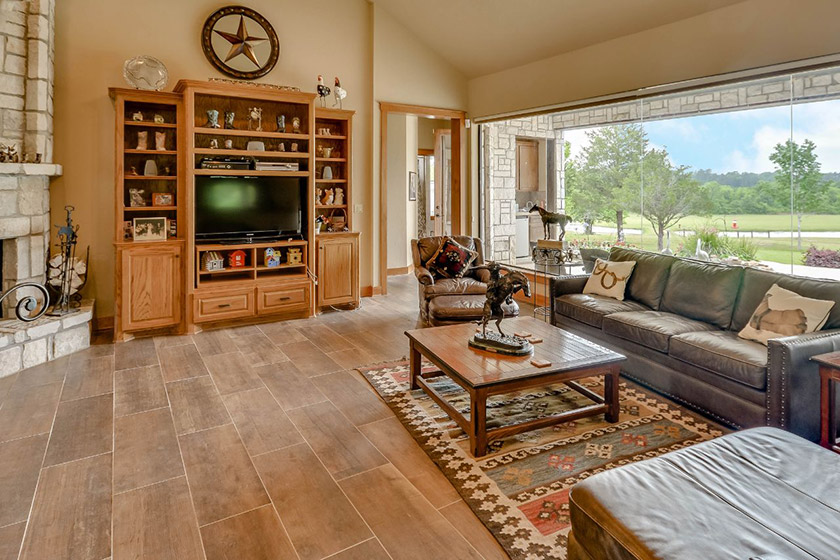 The camera required for this type of photography does not need to be high-end but does need to perform well both indoors and outdoors. Some of the best cameras to choose include:
Operational Speed:
Canon EOS 6D Mark II
This camera features increased operational speed and performance. It is useful for multiple different applications and is recommended to photographers looking to purchase their first full-frame DSLR. However, it may be expensive for Real Estate photography.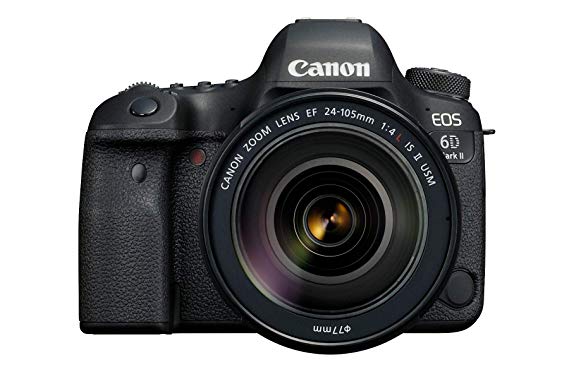 Fujifilm X-T30 Mirrorless
This camera features a full APS-C 4K video, shooting speeds of up to 30 fps, and AI-powered face-and-eye detection autofocus. This camera has a lightweight, well-designed body that is ideal for travel and street photography.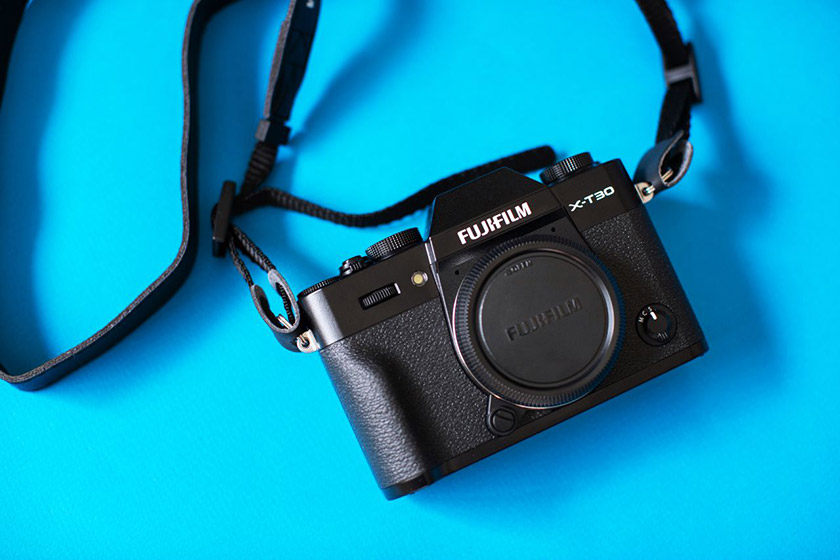 Nikon D750 DSLR
With its compact frame, this high performing camera is well suited to travel, and video recording. This camera is small and light, while still featuring a high-resolution imaging potential of 24.3 megapixels. Furthermore, the camera shoots at up to 6.5 fps continuously for up to 100 JPEG shots. Its usability and size make it ideal for this type of photography.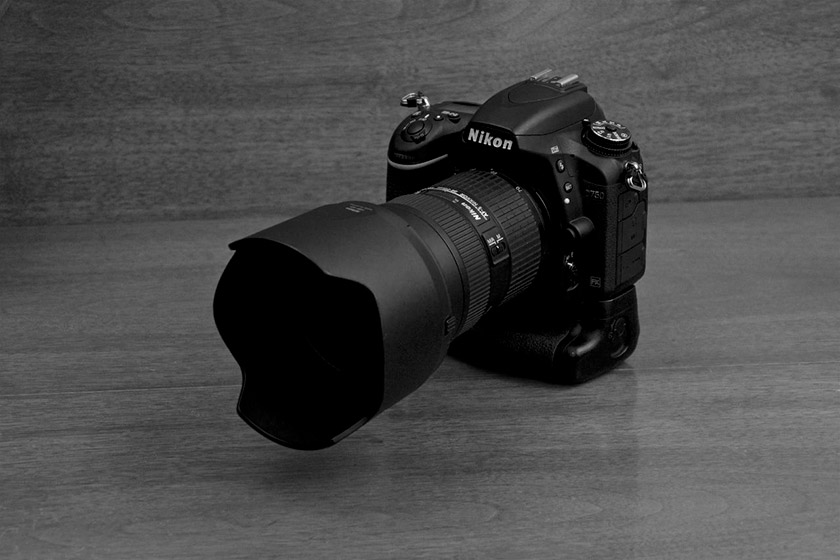 Outdoor Photography:
Pentax K-1 Mark II
Built on a stainless steel and magnesium-alloy chassis with weather sealing at 87 points, this camera is ideal for outdoor environments. The optical viewfinder provides 100% coverage with a 0.7x magnification, while the rear 3.2-inch LCD has a "cross-tilt" design. Furthermore, this camera includes a Filter Simulator that shifts the sensor, mimicking the effects of a physical filter, making it easier to photograph in different lighting.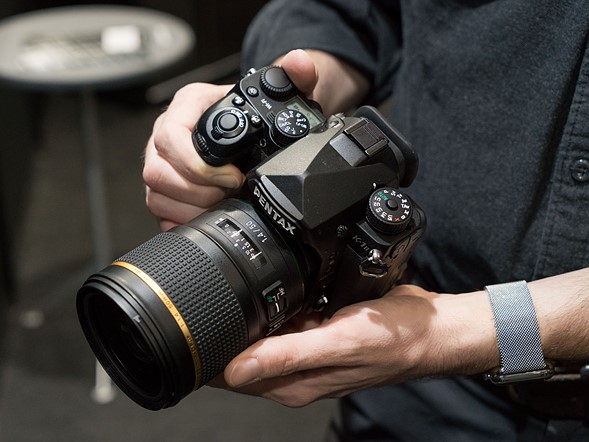 Sports Photography
Sports photography is the capturing of various sporting events in real-time. Sports photography can be challenging, as it requires precision and speed.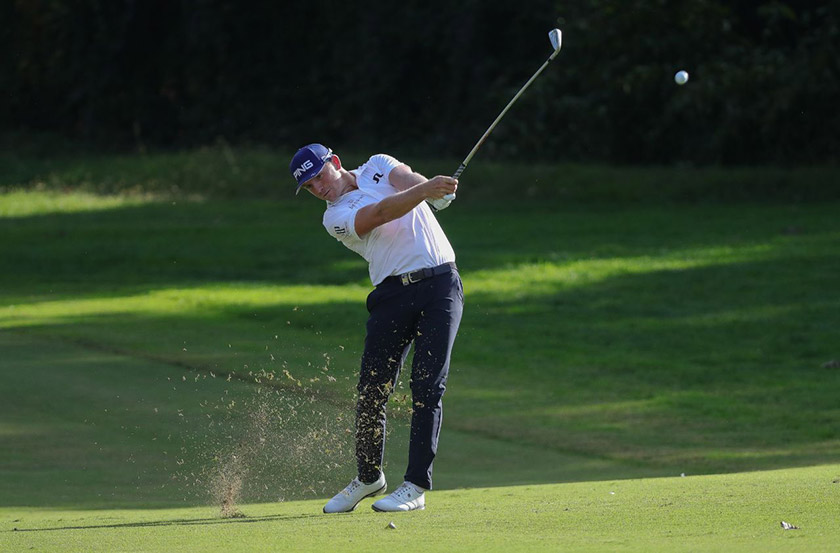 Therefore, the photographer needs a high-performance camera that is built to capture images at speed, and in high definition. Some options for this type of camera include:
High Quality Images:
Canon T6i
Despite being an entry-level DSLR, this camera has a full-frame APS-C sensor with 24.2 MP, and 19-point AF, powered by Canon's Digic 6 processor. At full speed, it is capable of capturing up to five frames per second, with a JPEG buffer depth of 940 images, and a RAW buffer depth of 7. This camera is suited to novices but remains useful to professionals.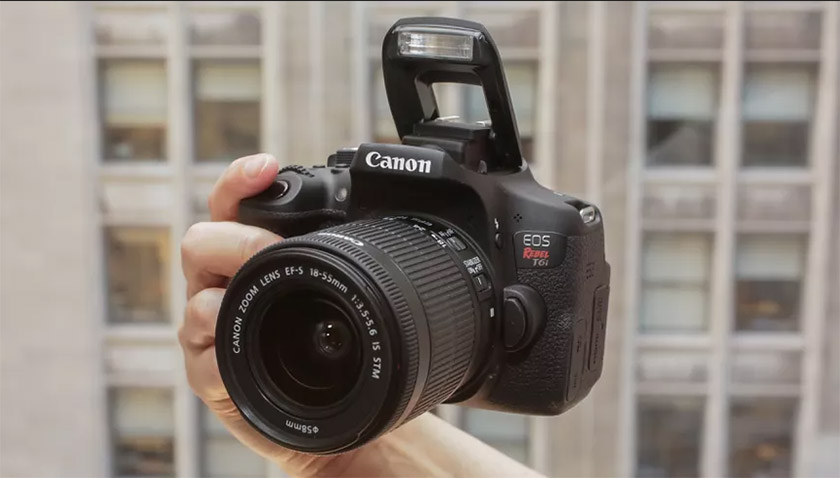 Nikon D500
With a fast, effective autofocus system, 10fps shooting capability, and high-quality metering and white balance systems, this DSLR works well in a multitude of settings, including settings where high-speed capturing is required.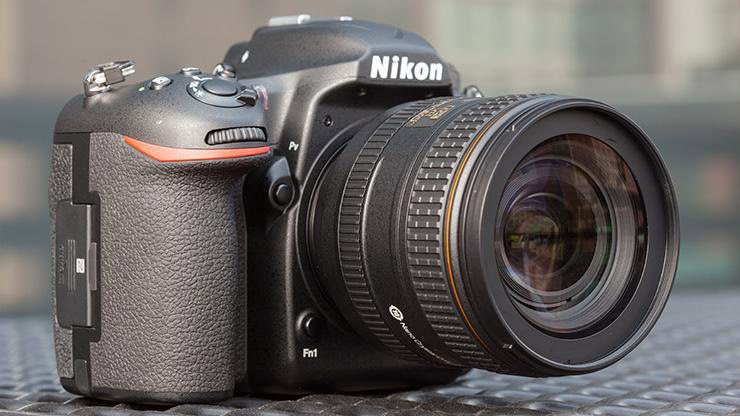 High-Speed Photography:
Sony a9
This camera is aimed specifically at action and sports photography. It features a 24MP, full-frame mirrorless camera that can shoot at 20 fps with full autofocus. With low viewfinder lag, there is no blackout during continuous shooting.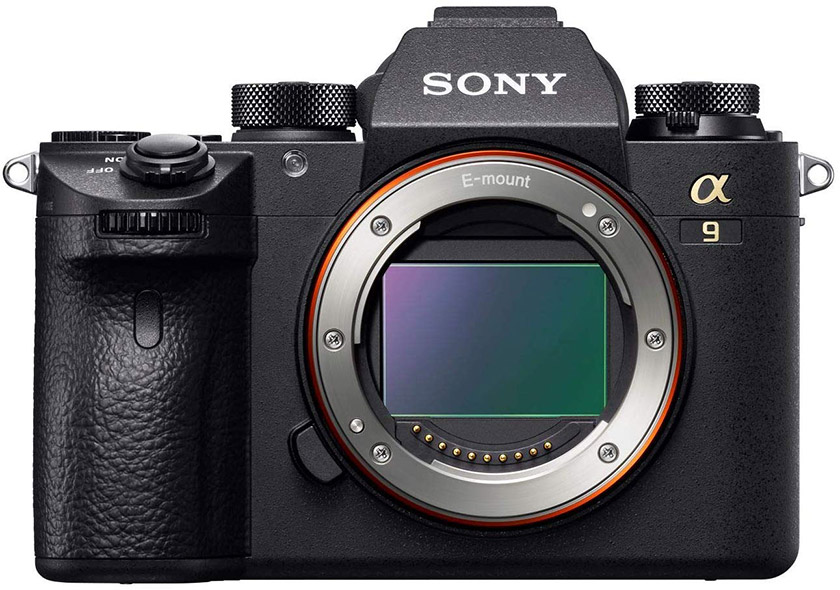 Canon 7D II
Featuring a high-end autofocus system, with 65 cross-type focus points and 10 fps continuous shooting speed, this camera is ideal for sports photography. It includes dual image processors, -3 EV light sensitivity, magnesium alloy construction, and weather sealing for outdoor compatibility. This camera is affordable and high performing.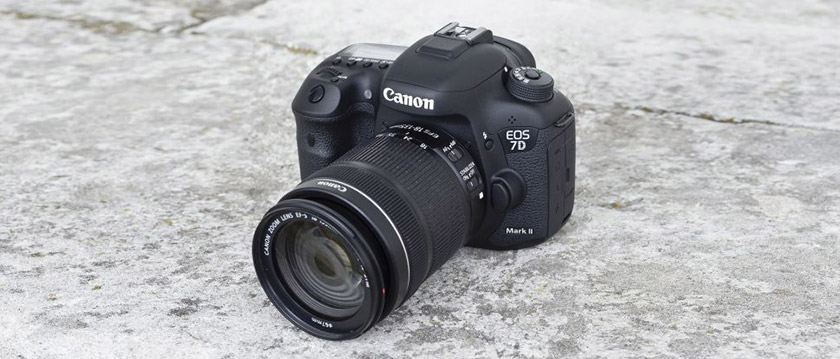 Nikon D5
This camera is designed for action and sports photography. With a 20.8MP full-frame sensor, 153-point autofocus system, and a full-size, double-grip chassis, this camera is durable and comfortable to use.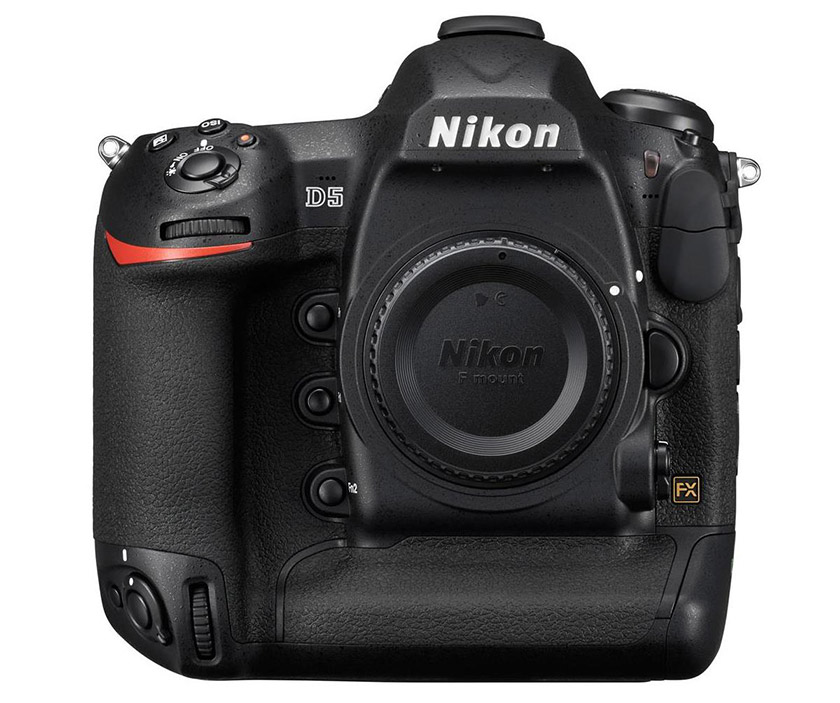 Photojournalism
Photojournalism is the process of storytelling using the medium of photography as a storytelling device. Photojournalist uses their cameras to capture visual representations of real-time events, ultimately creating a narrative through these images.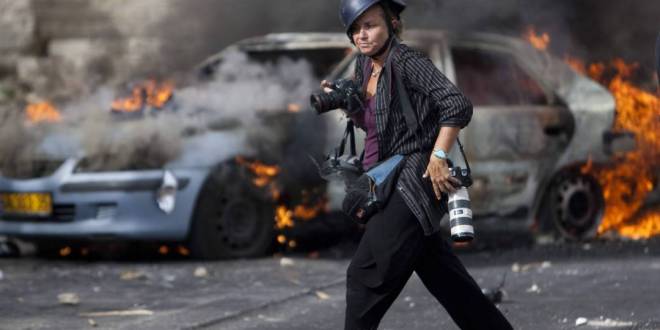 Cameras for photojournalists need to be high performing, versatile, and good for travel. Some of these cameras include:
Travel Camera:
Fuji X-T10
This camera is durable and versatile. It is capable of interchangeable housing lenses and is mirrorless. With good battery life and high performance, this camera is ideal for travel and photojournalism.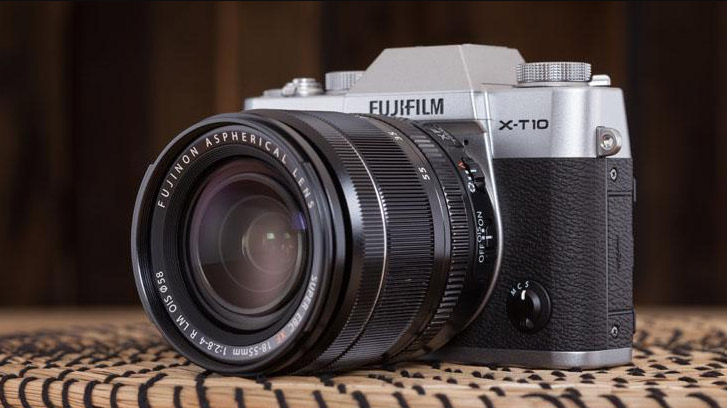 Canon 5D Mark III
This full-frame camera is designed for high performance. Featuring a 61-Point High-Density Reticular AF, and an extended ISO range of 100–25600 expandable to 50 (L), 51200 (H1) and 102400 (H2), this camera is versatile and easy to transport.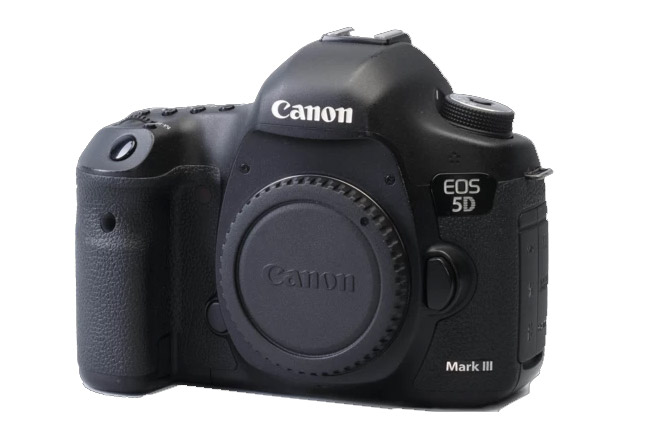 High Performance:
Sony a7RII
This is a full-frame mirrorless camera with5-axis image stabilization, featuring a 35mm BSI CMOS sensor, and a hybrid autofocus system with 4K video capabilities. The high performance and video capturing features make this camera an ideal option for photojournalists.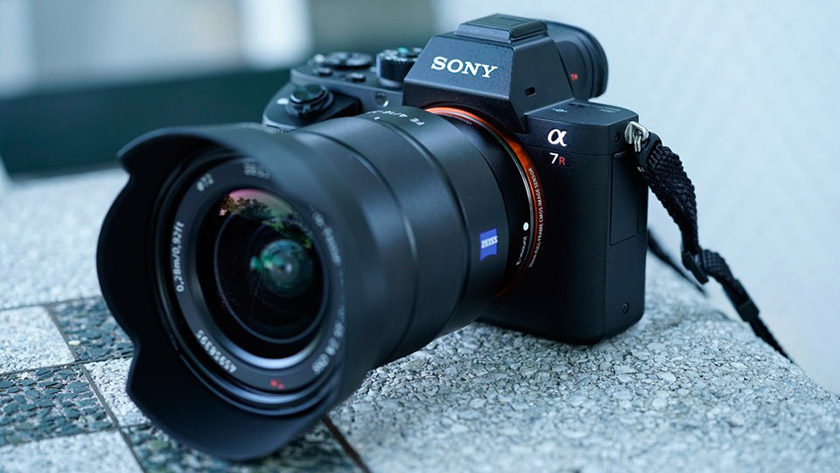 Nikon D810
A full-frame DSLR, this camera features a 36.3-megapixel FX-format CMOS sensor (without an optical low-pass filter) and the EXPEED 4 image-processing engine, improving performance and image quality. It includes a new RAW Small Size option, which produces 16MP images with much smaller file sizes, making it ideal for capturing multiple images.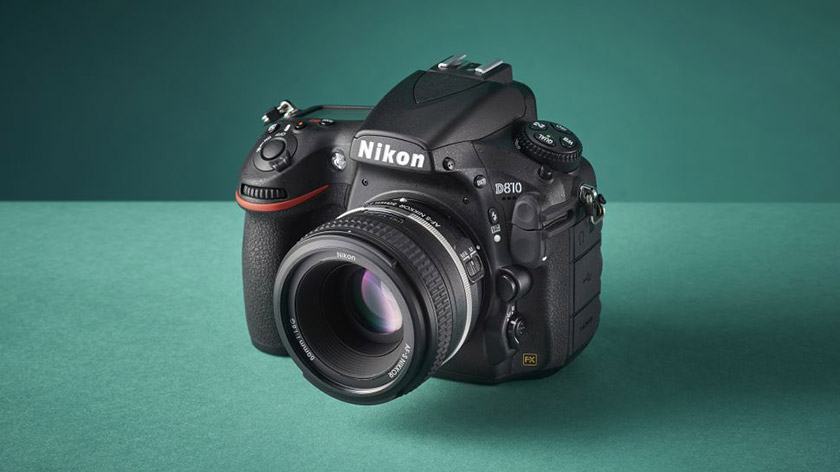 Aerial Photography
Aerial photography is the capturing of images from an aircraft while in flight. Aerial photographs can be captured from airplanes, helicopters, UAVs, and drones.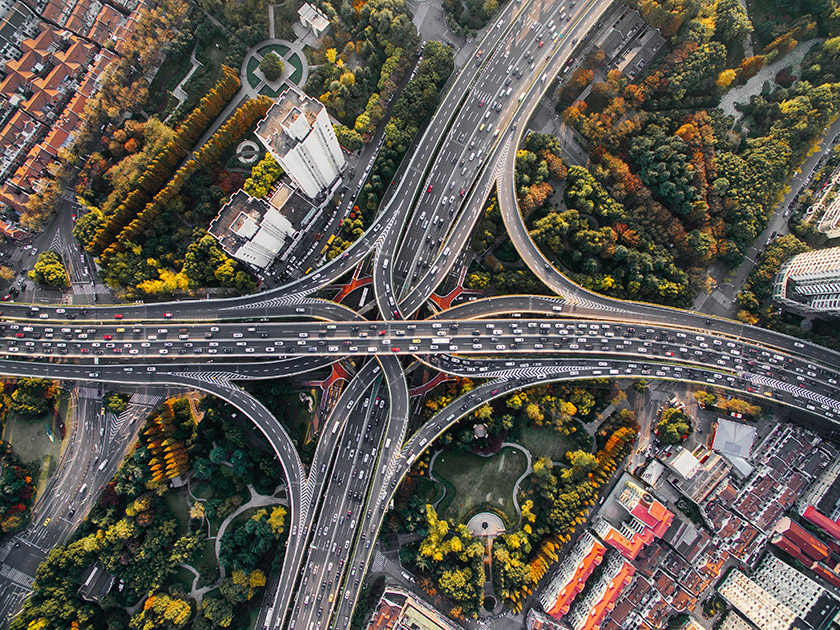 Aerial photography should be distinguished from images captured from an elevated viewpoint. Cameras for aerial photography are highly specialized, and include:
Easy-to-Use with Remote Control:
Parrot Anafi
This camera features a mounted gimbal that allows for direct vertical shooting, as well as straight and downward movements. The free app that comes with the drone camera is simple to use, and quicker to install. Both the drone's remote control and the battery can be recharged using a regular USB Type-C charger.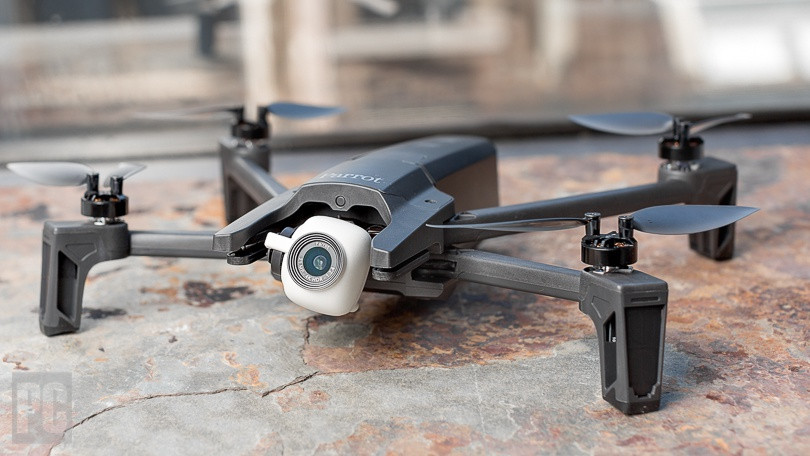 Syma X5C
This is a quadcopter drone that is designed for all pilot levels. This drone features a 2GB MicroSD Card with an adapter and an easy-to-use remote-control device. Despite being designed specifically for enjoyment, professional photographers will still be able to use this drone for business purposes.


Budget Friendly:
Altair Outlaw SE
This drone is regarded as being low-cost, yet still effective. It includes a camera, easy-flight mode, specialized safety features, and rechargeable batteries and controllers.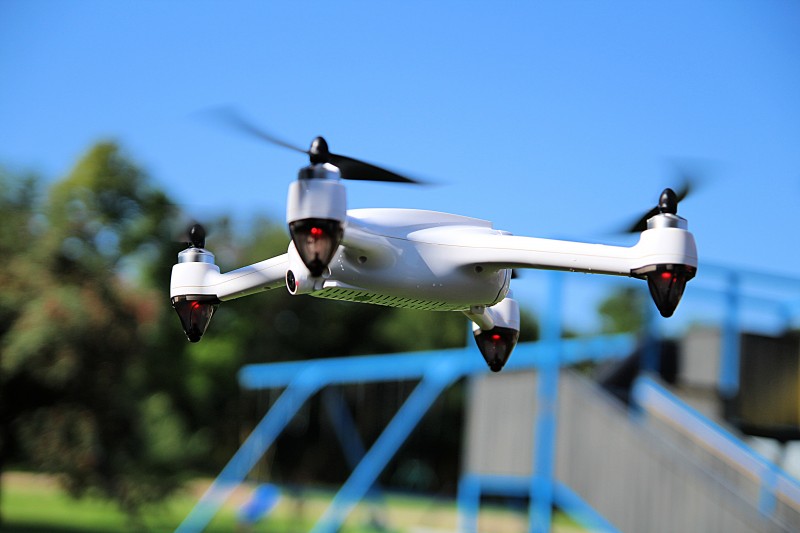 UDI U818A HD
This drone as a toy drone for recreational use. It is durable and affordable. It flies well, and supports the Headless/IOC function, and is equipped with 2MP HD video camera.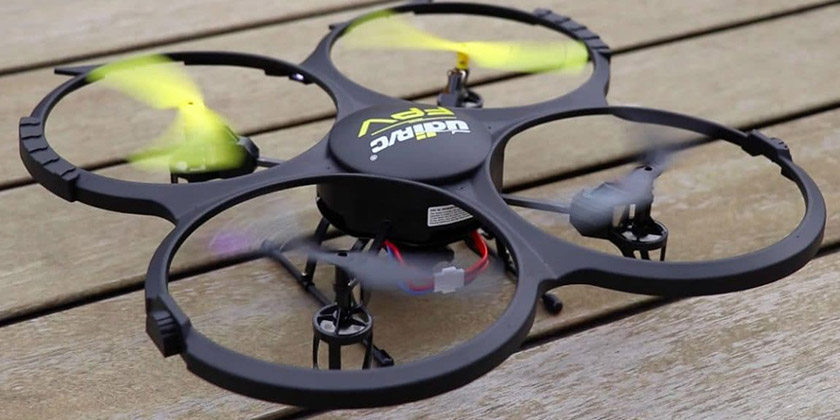 Holy Stone HS170 Predator
This is classified as a mini drone and is suited to entry-level drone customers. Featuring high performance and affordability, this drone is easy to maneuver and durable enough to withstand minor damage.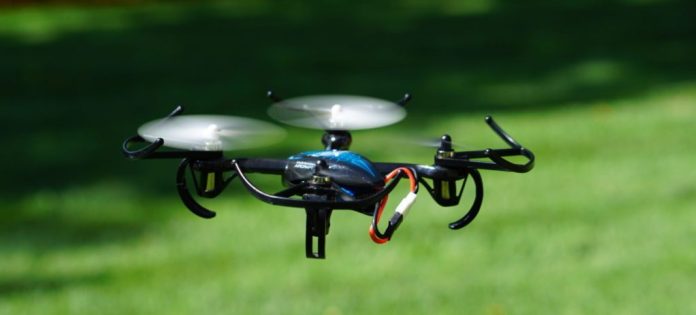 Best for the Beginners
Altair Aerial 818 Hornet
This is a professional-quality hobby drone with 720p camera capabilities and 30 minutes of flight time. It is specifically designed for novice aerial photographers; however, it is suitable for pilots of all skill levels.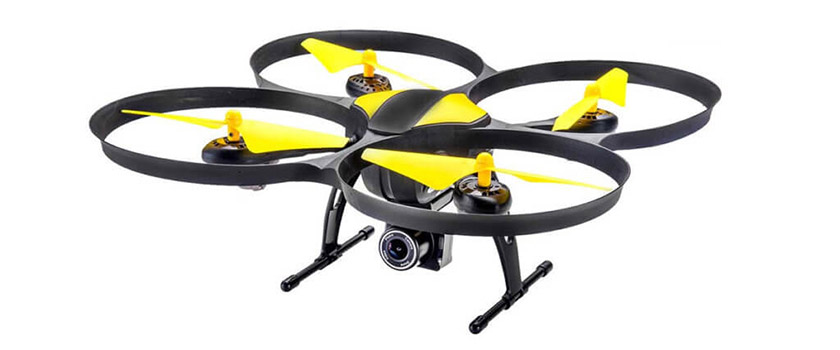 Professional Photographers Require the Right Camera
The advice mentioned above is intended to assist professional photographers in establishing their photography business and career. Furthermore, the information could prove useful to already established photographers who are considering a new style of photography. Choosing the right camera will result in higher quality images and a more professional standard.
– Smart PHOTO editors