Photography can be a rewarding and fun hobby that is available to anyone with a built-in camera on their smartphone or tablet. With this article, SmartPHOTOeditors provides some food for thought about 12 popular types of photography for a non-pro or aspiring digital photography professional.
Below is the list of various types of photography:
Aerial Photography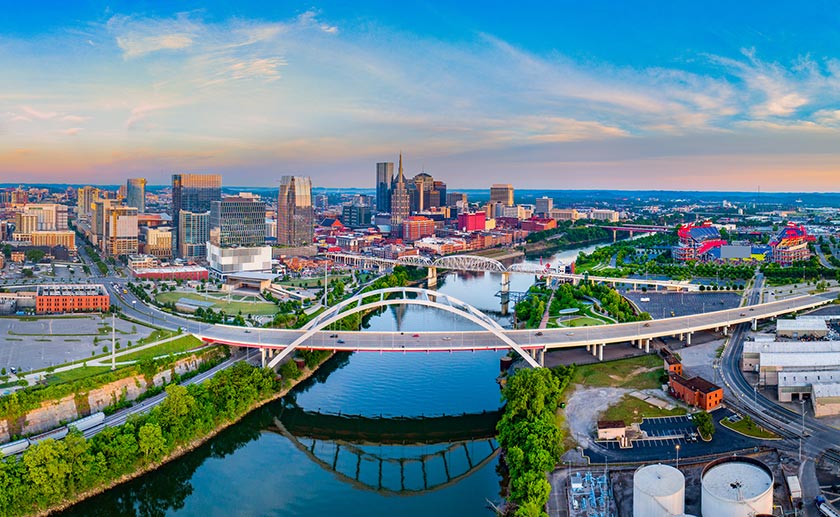 In broadest terms, an aerial photograph is any photo taken from the air. Starting in the mid-1800s, early versions were taken from kites and hot-air balloons. While today's aerial photography often features shots from an aircraft, a new variation is drone photography. With drone-mounted cameras, anyone can take unique aerial photographs — this offers new photographic perspectives for events as wide-ranging as weddings, fishing, hiking, and sporting activities.
Architectural and Real Estate Photography
One of the best examples of blending art and business is demonstrated by real estate and architectural photography. Because buildings are everywhere, "photography subjects" are easy to find — and photography is a key component in selling real estate in today's digital marketplace. Don't overlook architectural photographs that feature much more than buildings — windmills, lamp posts, monuments, towers, and bridges provide aesthetically pleasing opportunities for photography.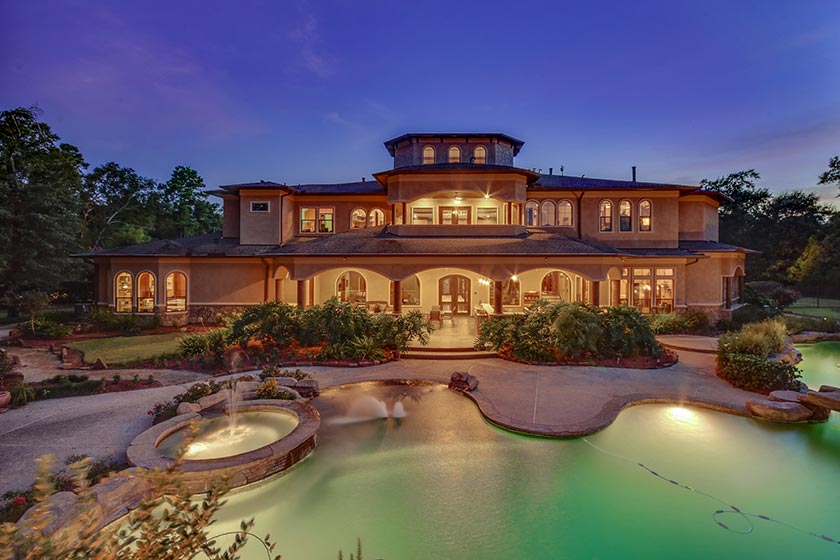 Fine Art Photography
Fine art photography is created in keeping with the artist's vision, and a useful "byproduct" is often that it advances certain social causes. Ansel Adams is frequently viewed as the most widely recognized fine art photographer during the 20th century. In contrast to commercial photography designed to sell products and services or photojournalism that represents objective reality, fine art photography reflects the photographer's subjective vision and intent.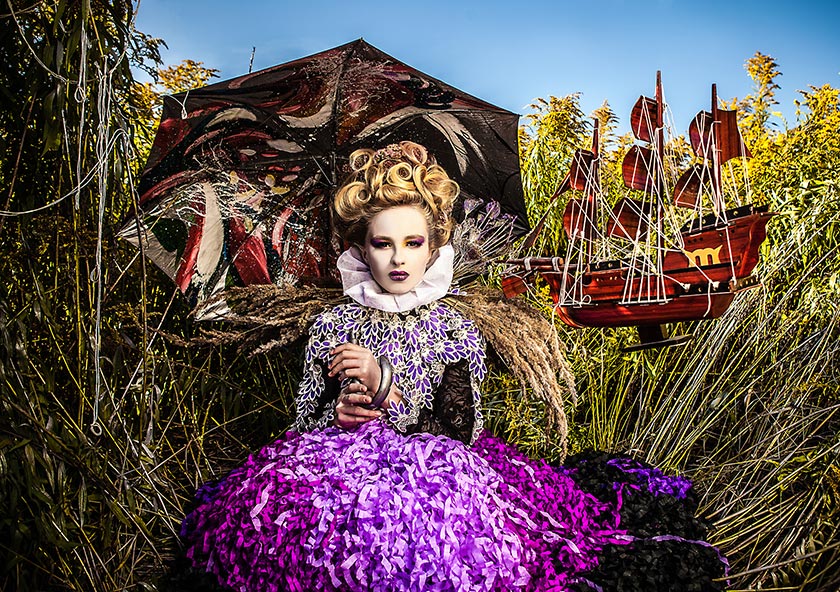 Black and White Photography
Your time spent with black and white photography will teach you much about contrasts, shadows, textures, shapes, and tones. Two recognized masters in B & W photography were Edward Weston and Ansel Adams — their works continue to be timeless lessons of the beauty that can be reflected in monochrome images. Experimentation with filters and variations of darkness and light is strongly advised in your black and white photography adventures.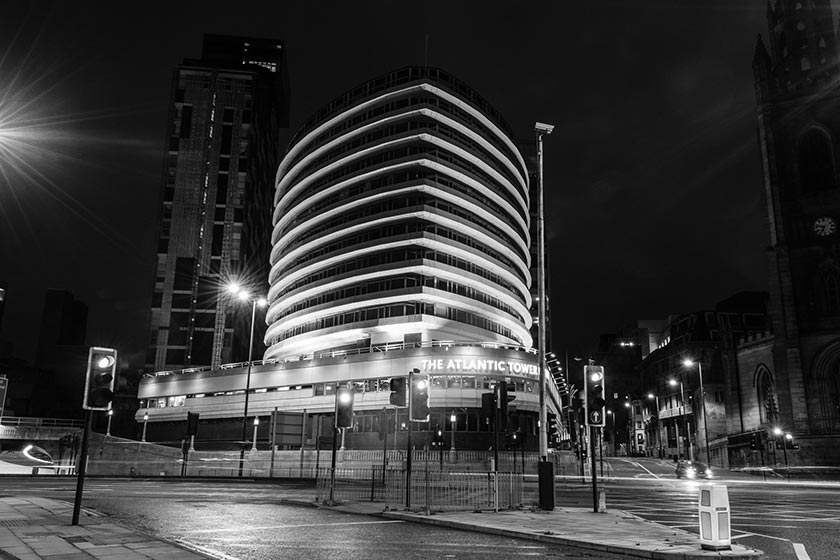 Event Photography
Event photographers focus on a wide variety of "special events" such as festivals, corporate parties, political rallies, weddings, and sporting activities. Corporate portrait photography can involve formal professional portraits for magazines, websites, and press releases. Among the many photography types, event photography presents a need for blending several skills — customer service, marketing, sales, entrepreneurial and getting the job done efficiently and quickly.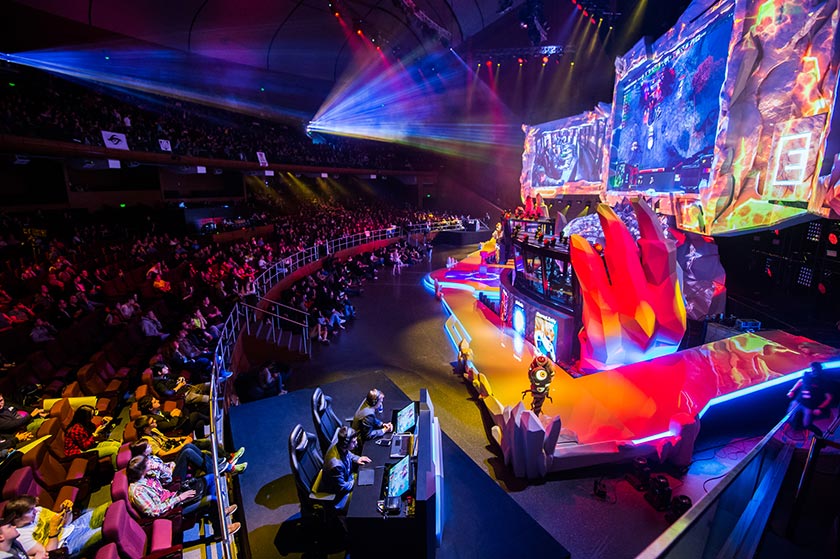 Macro Photography
Macro photography is extreme close-up photography — frequently involving very small subjects — that portray the subjects as much greater than life-size. Whatever you call it, close-up and macro photography can provide unique vantage points that are difficult to see with the naked eye. You can use the "macro mode" on a compact digital camera, but you should also try experimenting with a macro lens.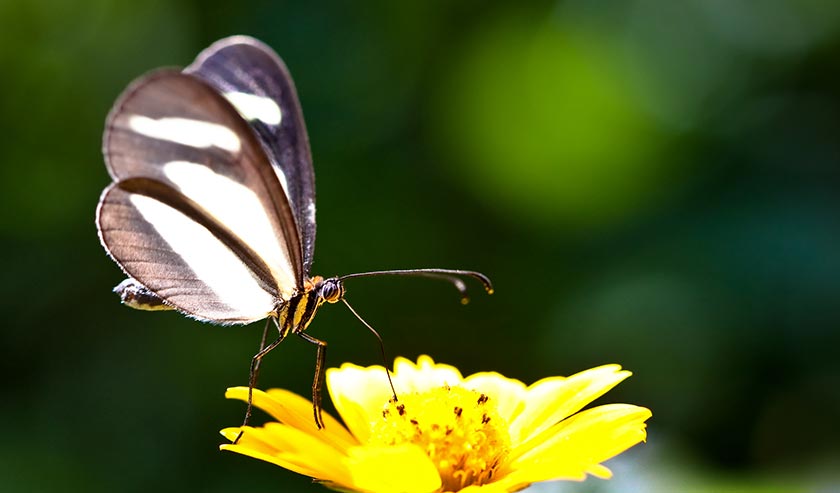 Nature Photography
Nature photography usually involves multiple tests of the photographer's patience to find the perfect blend of action, scenery, animals, and weather. The desired shot can often involve many hours over days or weeks — and travel is frequently involved unless you have a plethora of nature settings nearby. Give careful consideration to potential ethical issues by avoiding any harm to natural areas and wildlife. Nature photography frequently presents viable opportunities to incorporate macro photography as well with close-ups of insects and plants.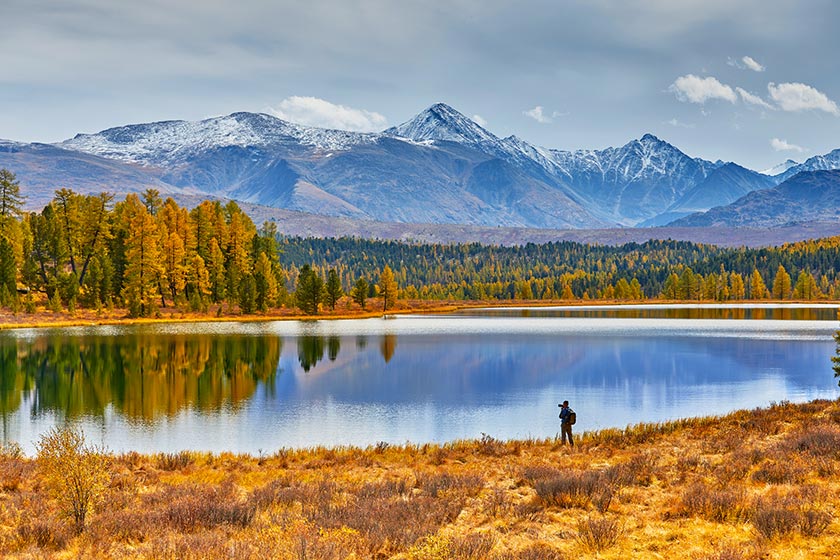 Panoramic Photography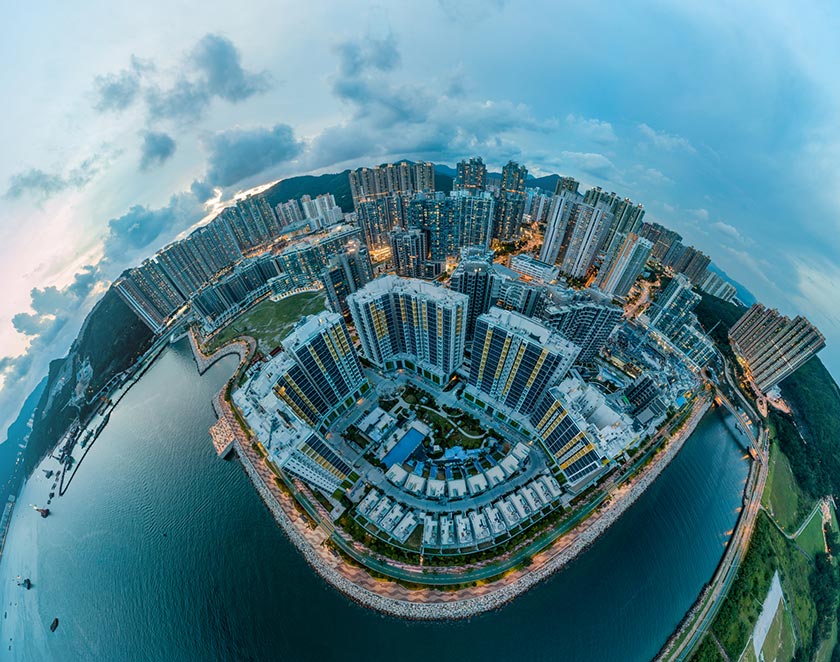 The use of 360° panorama images is one of the best-known examples of panorama photography — also known as wide format photography. Panoramic cameras have been around since about 1843 when Austrian Joseph Puchberger applied for a patent. The human eye can typically take in a "normal" field of view involving about 90° (120° with both eyes and up to 200° when both eyes are panning in unison left and right). But 360-degree panorama images can provide a perspective that the eyes cannot achieve by themselves.
Underwater Photography
If you like swimming and spending time in the water, underwater photography can provide a rewarding outlet for your interests. Specialized equipment and techniques will frequently be required to capture underwater subjects such as marine mammals, fish, underwater caves, and shipwrecks. Be prepared for striking differences compared to shooting your photographs above water. For example, water is rarely clear, and the reduced visibility is further impacted by suspended and dissolved matter. You also need to anticipate a loss of contrast and color when you are submerged. Everything will typically appear to be blue-green because longer wavelengths of sunlight (especially orange and red) will be absorbed by water.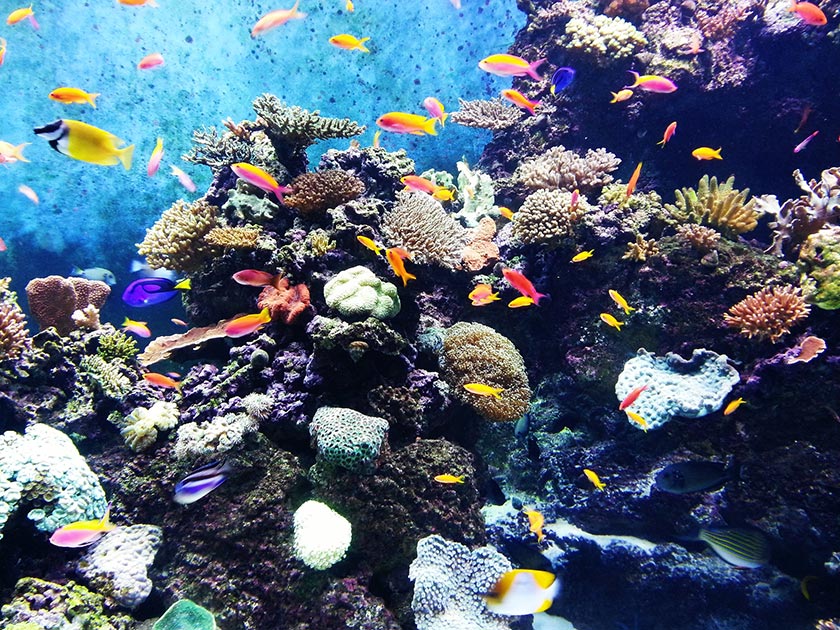 Portrait Photography
Focusing on both amateur and professional portraits will provide a useful variety of learning opportunities. This will allow you to focus on expressing personality, expressions, and moods via your photographs. With portraiture, the focus is on a person's face. Special challenges can frequently involve strategies for getting children to remain motionless — best of luck with that one! This photography type is likely to require you to upgrade your camera equipment to a higher-quality DSLR.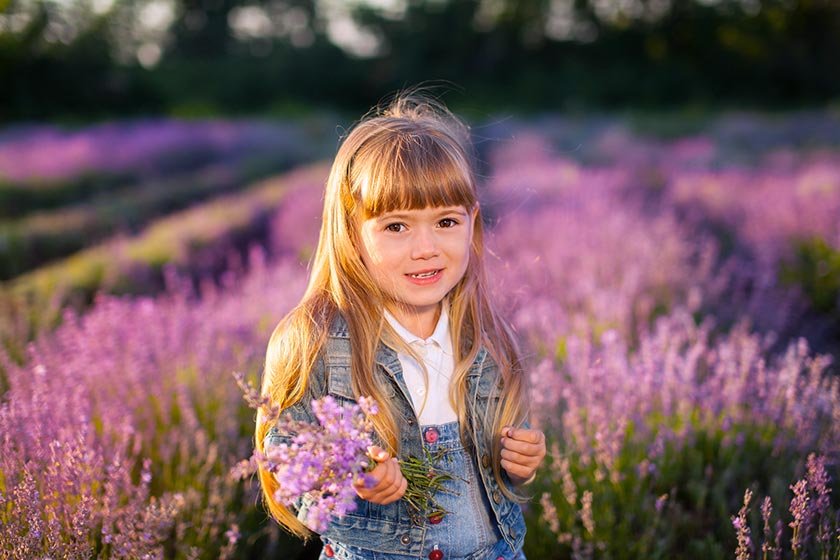 Fashion Photography
The world of fashion photography is primarily about reflecting beauty and clothes in striking photographs for fashion magazines and ads. Your ability to stabilize conditions and control lighting will be easier to accomplish in a studio fashion shoot — however, fashion photography will sometimes require challenging outdoor settings. You should explore photography classes and apprenticeships as two practical strategies for learning more about the art and science of fashion photography.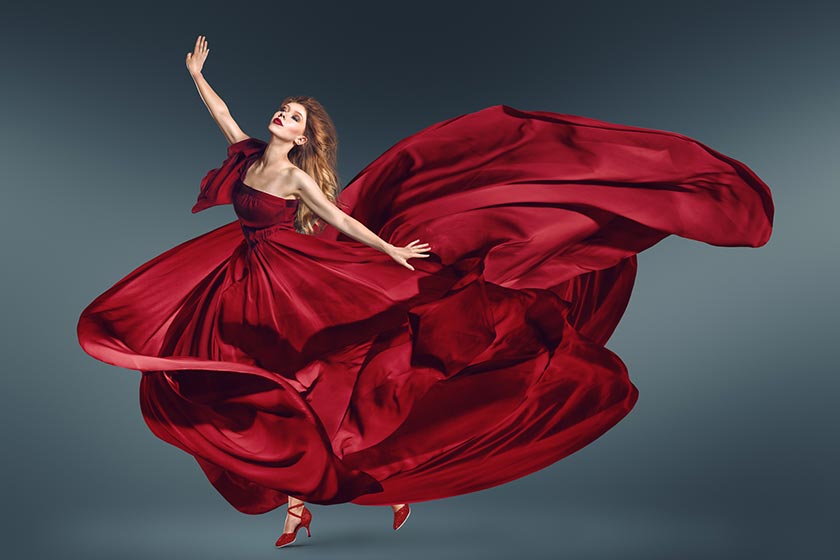 Wedding Photography
Many independent photographers and photography studios spend a substantial part of their professional endeavors focusing on wedding photography and wedding photo solutions. This involves capturing a series of "special moments" in a memorable family event — a wedding video is increasingly desired by the bride, groom, and their families. A new type of wedding photography uses a wedding photojournalism or documentary style that captures the event as it unfolds.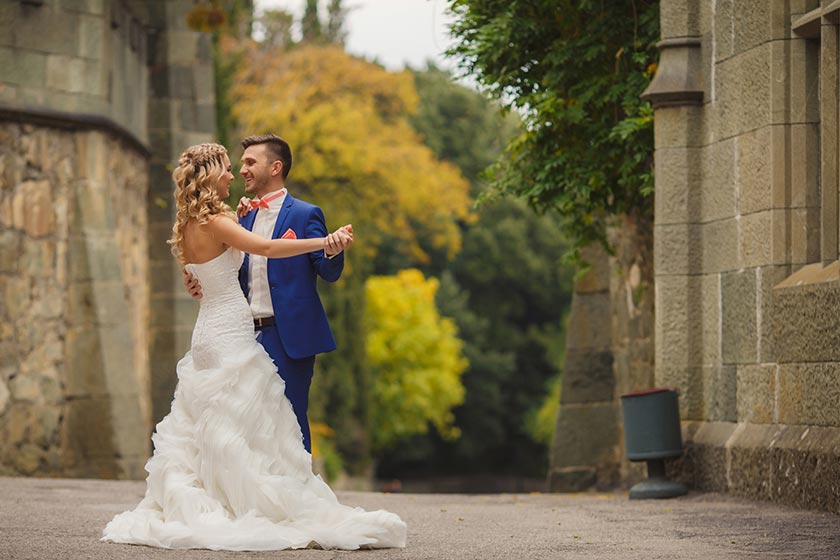 5 Tips for Amateur Photographers
Whether you're trying to pursue your dream of a new and artistic hobby or you want to start a photography business, these tips will help you find your feet and delve deeper into the beautiful world of photography.
1. Skill over equipment
Most amateur photographers think that equipment is their biggest worry, but it isn't. You don't need an overpriced or fancy camera to take breathtaking photos. It's your technique and skill that matters the most.
Thanks to the latest advancements in mobile technology, you don't even need a camera; you can use your smartphone. The majority of modern smartphones have high-resolution sensors that produce rather amazingly sharp and clear photos.
2. Understand composition
The composition is one of the essential features in various types of photography, and your understanding of it is crucial to your success. To understand it is to use different compositional techniques efficiently. This will help you to improve your photography skills and technique significantly.
3. Experiment with colors
Different colors show various aspects of your environment. Try to experiment with different color combinations. Think of the colors of doors, windows, signs, and walls for starters.
4. Take your time
You can't rush or force photography. It's a form of art, and it takes time. If you want to create stunning pieces, you mustn't burn out too quickly. Making slight changes to your style is allowed as you'll evolve by becoming more acquainted with the art of photography.
5. The light source is essential
Broader light sources provide a softer light with fewer shadows. This helps suppress the subject's texture. CFLs, flashes, and other narrow lighting accessories do the exact opposite. Use a diffuser or reflector such as an umbrella or softbox to broaden your light source. This is essential, especially if you're shooting portraits.
10 Best Cameras for Amateur Photographers
1. Canon EOS 800D
The Canon EOS range is one of the most popular options when it comes to step-up DSLR or upper entry-level tech. When compared to 800D, this model is more novice-friendly. It comes with a simplified control scheme, enhancing its appeal with novice and amateur DSLR users.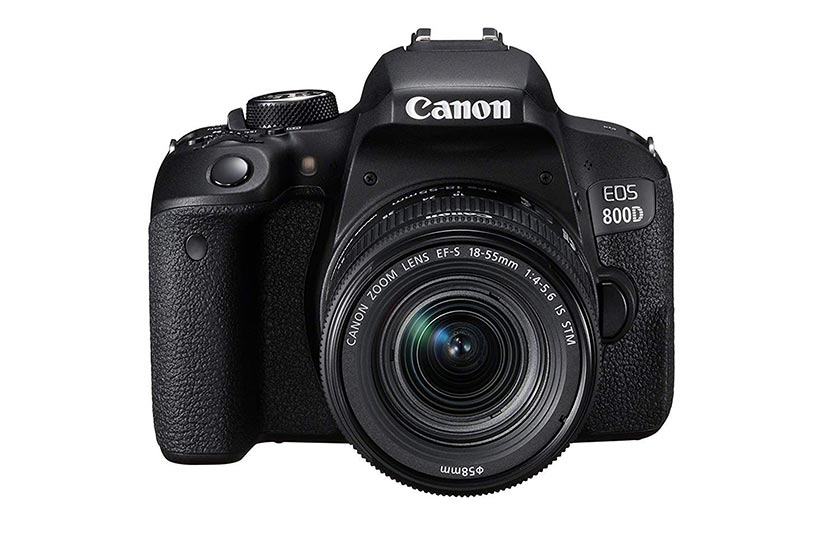 Features:
24.2-megapixel APS-C CMOS sensor
DIGIC 7 image processor – maximum burst speed of 6fps, burst shooting, consecutive images
ISO 25,600, ISO 51,200 in expanded mode
Dual Pixel AF technology
2. Nikon D5300
Nikon D5300 is perhaps the most suitable camera model for amateur photographers. It uses the D5300 rotary monitor, which makes this camera a much better choice than D7000 or D3200. With the aggressive mode of automatics, this is a perfect camera for exposing short exposures.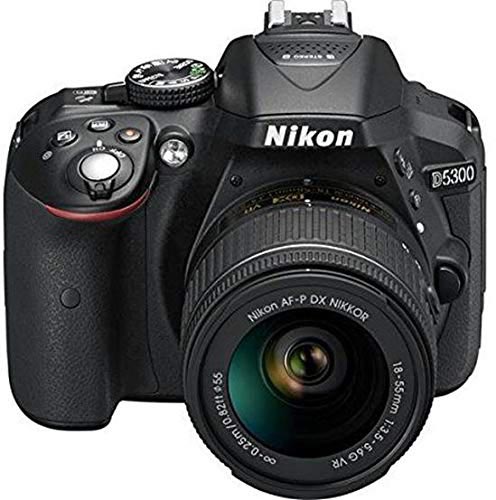 Features:
Automatic mode
Energy efficiency sensor APS-C – shoot 700 frames without discharge
3. Canon EOS Rebel T6i
The highest-quality sensor and top-notch ergonomics are just some of the features this model has to offer. You get the Cannon's original accessories kit and a warrantied lens with the camera. This camera offers superb autofocus performance, 3:2 aspect ratio, high-speed continuous shooting, fast action capturing, and the ability to achieve exquisite results in MP4 format.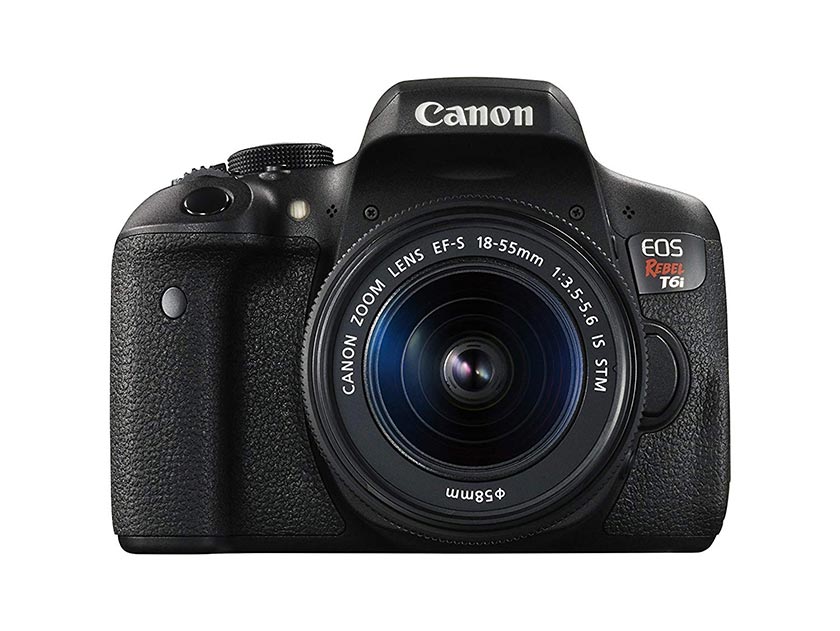 Features:
8 mm 2X professional telephoto lens
High definition 58 mm wide-angle lens
Digital DSLR auto power slave flash
RC-6 remote control
3-piece filter kit
2X SanDisk Ultra 16GB memory card
19-point all cross-type AF system
EOS Full HD Movie mode
24.2 Megapixel CMOS (APS-C) sensor
ISO 100–12800
SLR camera case
Built-in Wi-Fi and NFC
A water-resistant camcorder
4. Nikon D5100
If you have to choose between the pricey D7000 or the basic D3100, we can suggest an alternative – Nikon D5100. This is a camera that is perfect for non-professional DSLRs buyers as it gives you a balance of photo sharpness, capabilities, and value.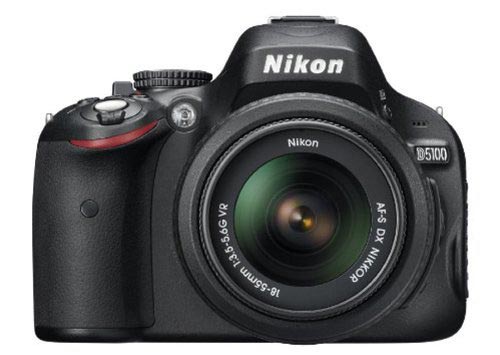 Features:
Side-hinged LCD screen
ISO 25,600
14-bit RAW shooting function
6.2 million pixel CMOS matrix APS-C span
Autofocus
Monochrome night vision
420-sector RGB-sensor
5. Canon Rebel SL1
The Rebel SL is a major candidate for the best camera for amateur photographers. This model is affordable and user-friendly, with lots of excellent features. It's a decently-sized, ultra-compact camera with a 24-megapixel sensor, but it's not full frame. It has a built-in image stabilization mode, Dual Pixel AF, 4K recording, and it's ultra-portable.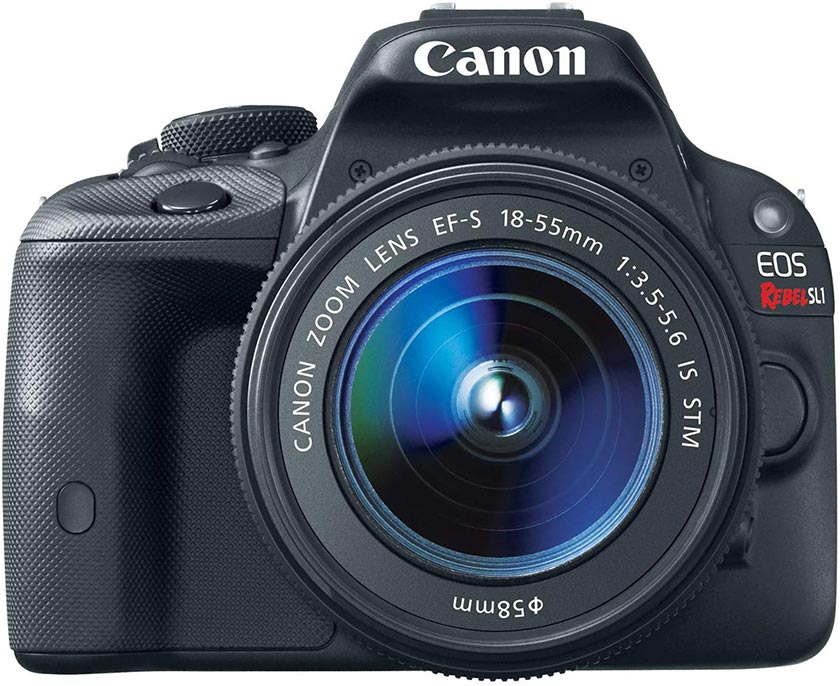 Features:
Full frame 24MP sensor
100-25600 ISO (Extended Mode: 100-51200)
Five fps shooting speeds
1 UHS-I SD card slot
DSLR
Optical viewfinder
Fully articulating touchscreen
1070-1630 shots battery
6. Sony SLT-A68
Perhaps the best camera for amateur photographers simply because it offers many advantages when compared to more expensive models. It has a translucent mirror and autofocus, while the 79-point phase AF module works steadily, quickly, clearly, and reliably under any condition. Eye-focus and face detection are included.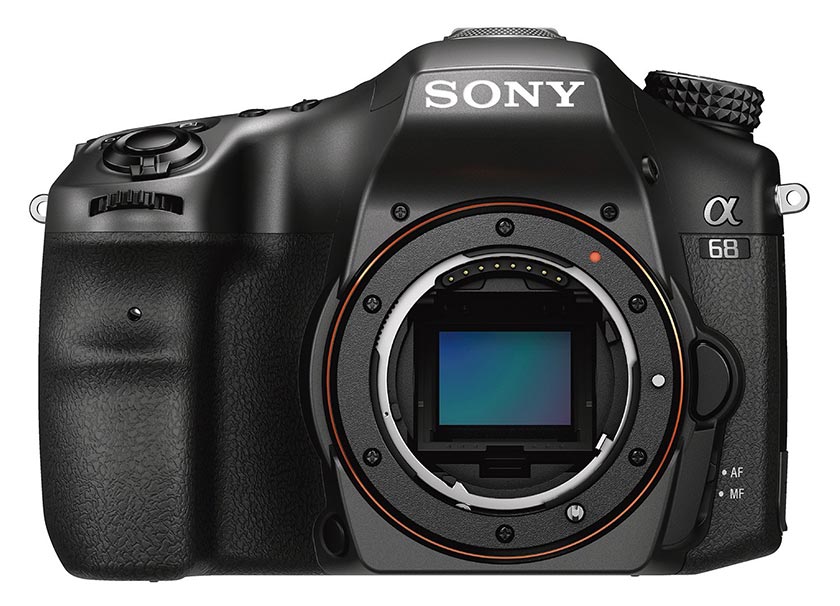 Features:
Full resolution serial shooting five fps per second
8-frame RAW + JPEG buffer size
21-frame JPEG
1600 ISO (extreme value 3200)
7. Nikon D3400
The D3400 has several features similar to D3500. This makes it an ideal model for an amateur. It offers outstanding image quality and an extended battery. It's a bit pricey, but it's an excellent long-term investment for new photographers.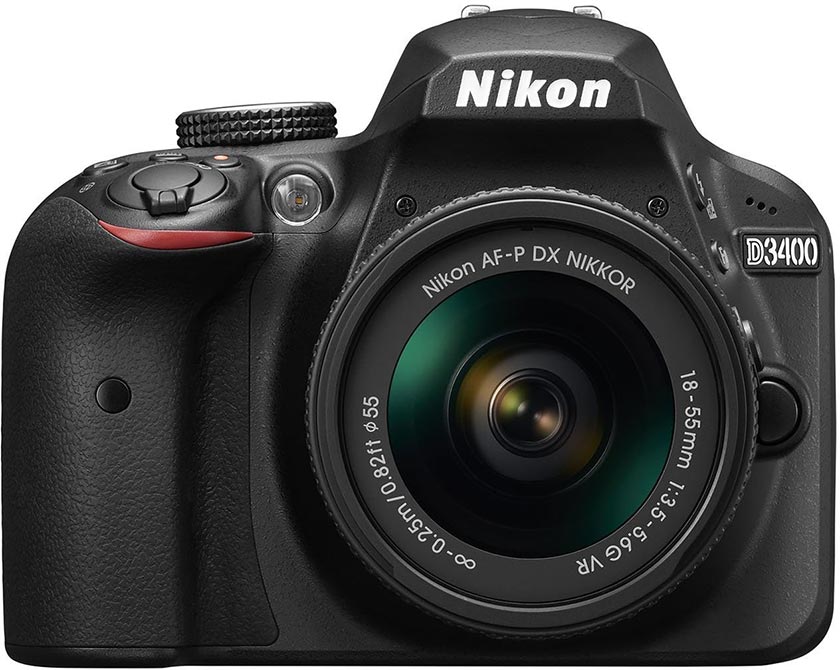 Features:
Good 24MP sensor
Value for money
Basic external controls
Bluetooth, SnapBridge connectivity
24.2 megapixels
DX-Format CMOS sensor
EXPEED 4 image processor
No Low-Pass optical filter
1080p video resolution
8. Canon EOS Rebel T6/1300D
This model is an illustrative example of what a camera for new photographers should be. It's affordable, packed with fantastic features, light-weight, and comes with the most impressive accessories kit.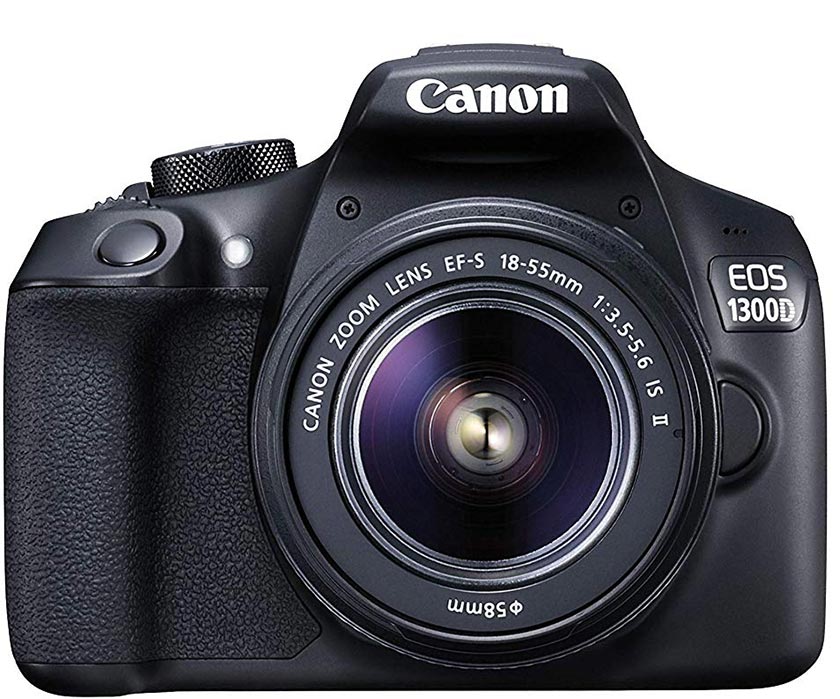 Features:
APS-C CMOS matrix
Crop factor 1,6
12,2 million pixels
DIGIC 4 processor
4272 x 2848 sensor
Autofocus
9-element detection
Built-in flash
Serial shot
9. Sony Alpha a6000
The a6000 brings a mirrorless camera concept closer to novices and amateur photographers with a multitude of amazing features. You'll be capturing the highest resolution photos with improved color rendition. It's an easy-to-use camera with outstanding DSLR capabilities.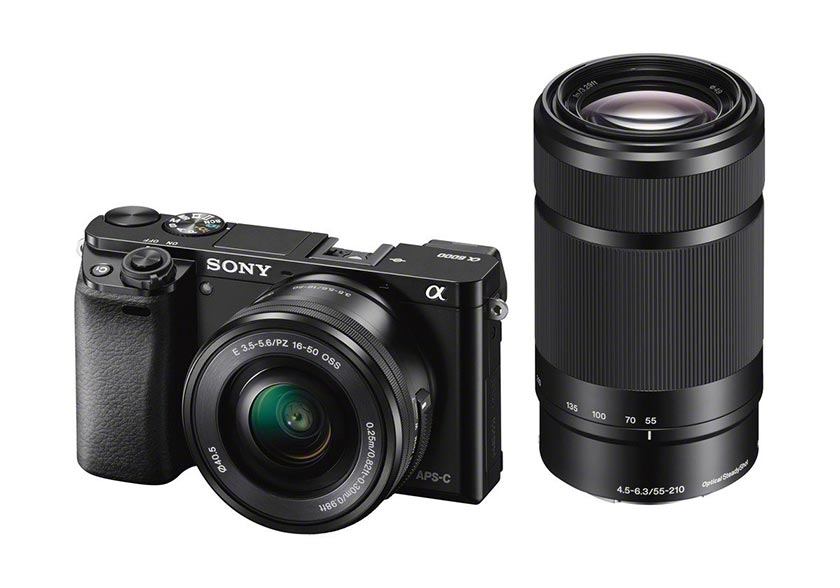 Features:
24MP APS-C HD CMOS sensor
LCD screen resolution
Image Sensor – 23.5 x 15.6 mm
ISO Sensitivity- 100 – 25600
Shutter Speed – 1/4000 to 30s
3.0-inch monitor
10. Canon PowerShot SX60
If you have a thing for large zooms, the SX60 is the professional DSLR camera for you. It has an ultra-wide-angle lens, while universal video recording features, exceptional ISO performance, and durable battery make this camera a worthy investment.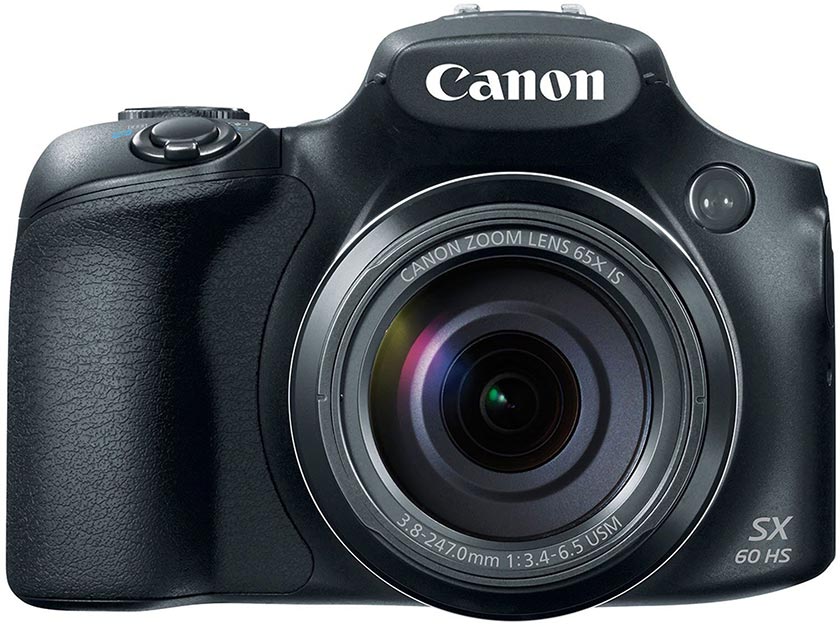 Features:
Wonderful optical zoom
Support RAW shooting
External microphone
Flash
Wide viewing angle (21mm)
Slow Motion at 240 fps
ISO performance
High-resolution LCD screen
RAW format shooting
1080×60 video mode
NFC & WiFi modules
Photography as a Way of Life and a Profession
Here are some observations that reflect the promise and rewards of photography:
"You don't take a photograph; you make it." (Ansel Adams)
"Photography is the only language that can be understood anywhere in the world." (Bruno Barbey)
"I love photography, and I love the art of photography." (Helen Mirren)
"Look and think before opening the shutter. The heart and mind are the true lenses of the camera." (Yousuf Karsh)
"A good photograph is knowing where to stand." (Ansel Adams)
Photography isn't just a hobby or a job, it's a form of art, but more importantly, it's something that goes beyond your profession. It's a way of life, and it can also be an excellent way to express yourself in the digital world of today.
Like many professions, life and work as a photographer have evolved as technology and cultures have changed. For example, Adobe Photoshop has now been a part of photographers' lives for 25 years — in many cases, the modern journeys of photography and Photoshop have gone hand-in-hand.
For more than the past decade, SmartPHOTOeditors has been at the forefront of helping both amateur and professional photographers to make their lives a little easier. We strongly believe that great photography can provide great solutions for business and society. Please let us know how we can help you!
Please feel free to share your tips on the basic types of photography and experiences below — and please take a moment to use the share buttons to pass along your observations to your social media circles.
– Smart PHOTO editors