Commercial photography includes images you see on ads, websites, and even stock photos for products. Understanding the nature of the five major types of commercial photography is essential to creating powerful and lasting images. Photos are powerful marketing tools but they have to be high quality.
This blog post is going to provide commercial photography tips that professional photographers can use to improve the quality of their shots. We'll be looking at each of the five types of commercial photography in detail and then provide in-depth tips to get the most out of your photo sessions.
The 5 Major Types of Commercial Photography
Depending on the type of photography shoot you are planning, the requirements will be slightly different. Lighting, equipment, the subject, environment, and even your mindset need to be aligned to the type of photoshoot you are planning to get the intended results.
Real Estate Photography: This ideally is to cover properties, landscapes, and interior images.
Fashion Photography: This is another broad area like real estate photography covering clothing brands, models, and displays.
Product Photography: Website images, branding, and product displays.
Portrait Photography:Headshots, group shots, and wedding shots.
Landscape Photography: This is another broad area with a lot of creativity involved. Landscape photography can include nature photography, wildlife photography, and even microscopic photography.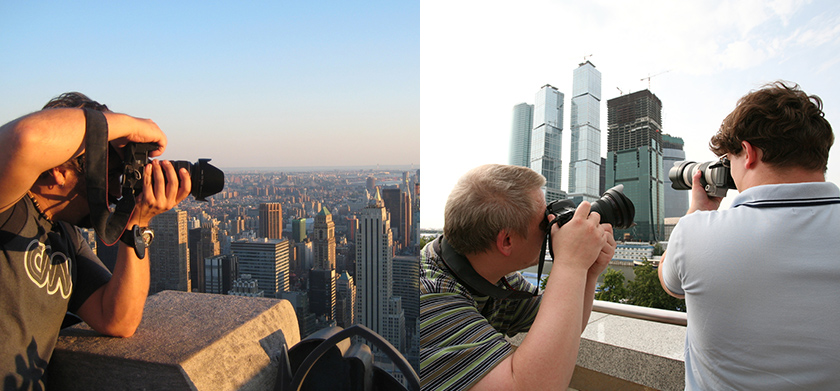 Tips for Real Estate Photographers
Real estate agents are constantly battling one another for the attention of buyers so they need to be equipped with the best photographs.
Average Income: $41,000 /year
Equipment
Experienced photographers are quite skilled at using supplemental lighting and Photoshop editing to create their amazing real estate photos. For real estate photography, it's generally accepted that 10-22mm or 12-24mm lens are perfect for the job.
Planning
Approach the property from a potential buyer's perspective and plan your photo session around the buyer's experience. Another important factor is going to be lighting. Decide how much extra lighting you need to bring.
The Innovative Duck/Dark Technique
One example of the coolest real estate photography ideas is to shoot interior photos once the sun has set. It has a way of balancing out the sky's exposure and allows the room to find balance. Bring extra lights to improve on this idea!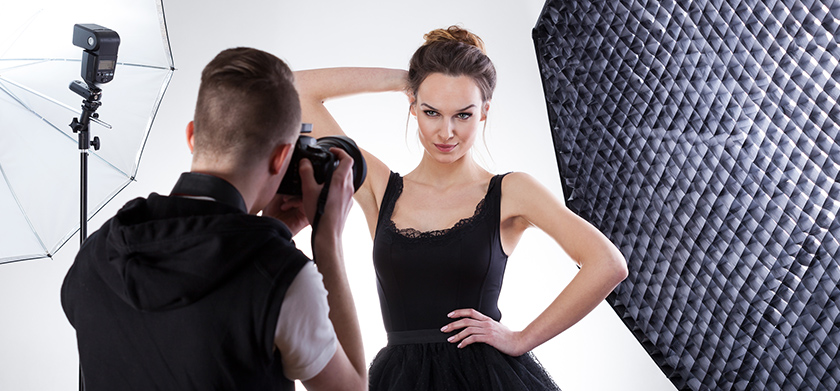 Tips for Fashion Photographers
Fashion photography is all about telling a story so it will include a model, clothing, accessories, and a setting to do that. The photographer is providing their audience with their unique perspective into that imagined world.
Average Income: $59,000/year (varies greatly depending on experience)
Equipment
The main goal is that you prepare the overall message you want to convey in advance and have the right props to tell that story. Top fashion photographers have their own studio and I highly recommend you work up to that point. But even if you don't, you can plan locations around your props and do it that way. In short, the equipment you need is a location and props.
Planning
As mentioned earlier, planning is based around the story you are going to tell during your photo shoot. Plan your lighting, concept, and setting around this story.
Using Counterbalance to Create Magical Photos
I'm sure you've had the word "balance" drilled into your head but some of the best fashion photo shoots were accomplished in unusual places where that wasn't possible. They used counterbalance to correct composition to create harmony.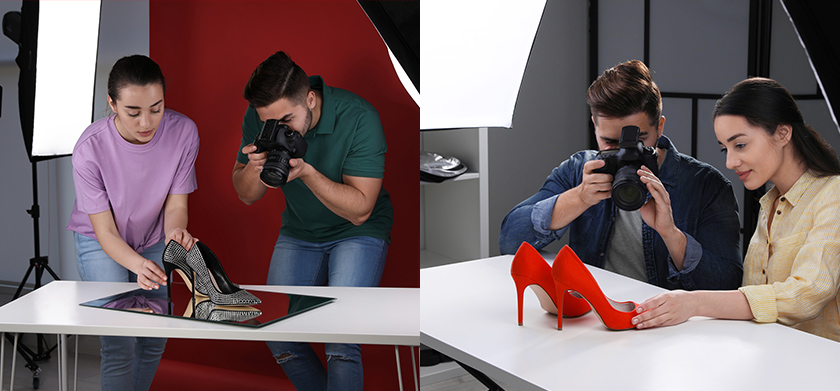 Tips for Product Photographers
The digital marketplace continues to become infinitely more popular as we fall into the new decade. As a professional photographer, it's essential that you keep this service active in your portfolio.
Average Income: $1,600 /day (highest end pay for 360 images)
Equipment
There are a lot of camera and settings that work for product photography but the one piece of equipment that must always be present during a product shoot is a tripod. Without a tripod, you will not have the stability required to take the highest quality photos.
Planning
Just like with fashion photography, product photography is all about telling a story of the product. Each image needs to convey a specific emotional response and the best photographers in the world can make this intentional.
The Best Photographers use Color Theory to Their Advantage
Product photographers are able to capture emotion by utilizing different colors. It's a very sensitive tool that sends messages on a subconscious level. If you are able to master color theory, you'll greatly boost your photos.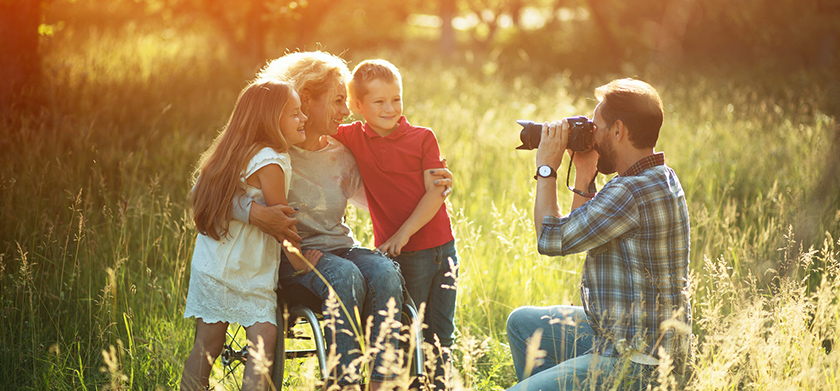 Tips for Portrait Photographers
Portrait photography stretches far back in history to times when Picasso would use portraits to tell stories. Even though technology has grown since that time, the same concepts are used to craft compelling portraits!
Average Income: $32,000 /year
Equipment
Always use a wide angle lens for portraits because it creates some amazing distortion and will enlarge parts of the subject that are more to the edges of the shot. When you combine this with the rule of thirds, you can create dramatic and dynamic photos for every occasion.
Planning
Portrait photography requires a lot of planning as to the scenery set behind the subject. In fact, the background is as important of a choice as the subject and requires just as much planning. In most cases, you want the background to add to the scene but not distract from the person in the photo. You'll also need to prepare the subject for the photo shoot. Even the best equipment will not make up for a poorly prepared subject.
Unfocused Shots for a Breathtaking View
Another word that's drilled into us is to "focus on the subject" but there are times when amazing photos were done that actually focused on an aspect other than the subject. It's possible to leave the main subject blurred and instead, focus on another element. For instance, a bonfire portrait might slightly blur the person and instead focus on the fire itself.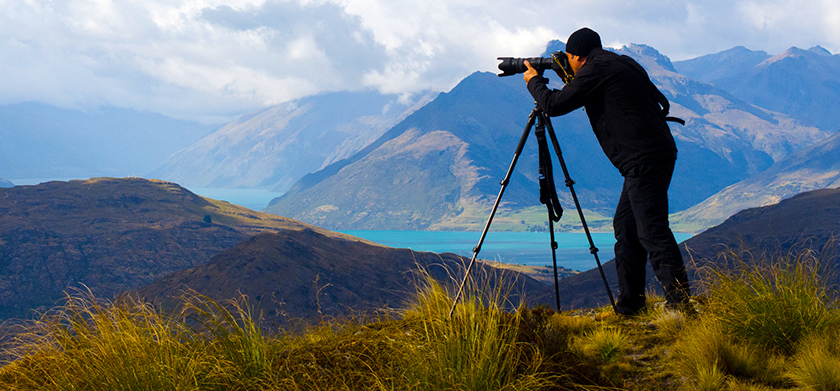 Tips for Landscape Photographers
Landscape photography captures the essence of nature in one breathtaking moment and it probably the most popular form of photography.
Average Income: $56,000 /year (varies greatly)
Equipment
The key to capturing magical moments at their absolute best is to invest in the right camera. You'll want one with a wide lens of around 16mm. This is one type of photo where a low quality camera simply won't cut it.
Planning
Make use of two powerful features when taking landscape photos – polarizing filters and neutral density filters. More importantly, you will need to plan the time carefully so be sure to set an alarm clock. The two best times to shoot landscapes are an hour after sunrise and an hour before sunset.
Letting the Weather Create Magic
Some of the most breathtaking landscape photos ever taken are done because of certain weather. In most cases, it's just dumb luck but top photographers are able to plan shoots around this.
Post Shoot Photo Editing
Professional photographers need to perform substantial edits on their photos to bring them up to industry specs. Moreover, at the professional level, exposure correction, sky replacement, skin retouching, color adjustments, and image clipping are essential. There are a couple of choices here. You can either pick up the skill yourself or find an outsourcing partner. Photo editing breathes life into any image, adding more colors and evokes an emotional reaction!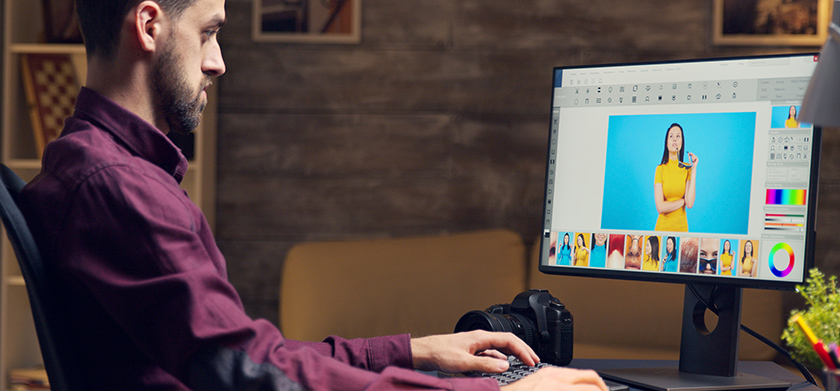 Partner with an Image Editing Specialist for High-quality Results
Capturing magical moments is the goal of all professional photographers and editing is the phase that breathes magic into those photos. Smart Photo Editors (SPE) has a team of experienced photo editors to use the tools that will improve your photos, exceeding all of your client's expectations! With a plethora of image editing support such as Photoshop services, image manipulation, Lightroom services, and more, SPE can assist you run your photo studio smoothly. If you're looking for an outsourcing partner to help in your image editing, contact us today for a quick discussion and free quote.
– Smart Photo Editors
Disclaimer:All the product names, logos, trademarks, and brand names are the property of their respective owners. All the products, services, and organization names mentioned in this page are for identification purpose only and do not imply endorsement.