Jewelry sales is a highly competitive field, laced with competitors, and fraught with challenges. It's a dynamic landscape that is growing rapidly, which also grants a whole host of opportunities for outperforming competitors. Customer preferences change, technology improves, and styles go in and out of fashion – all of which grant opportunities for improvement.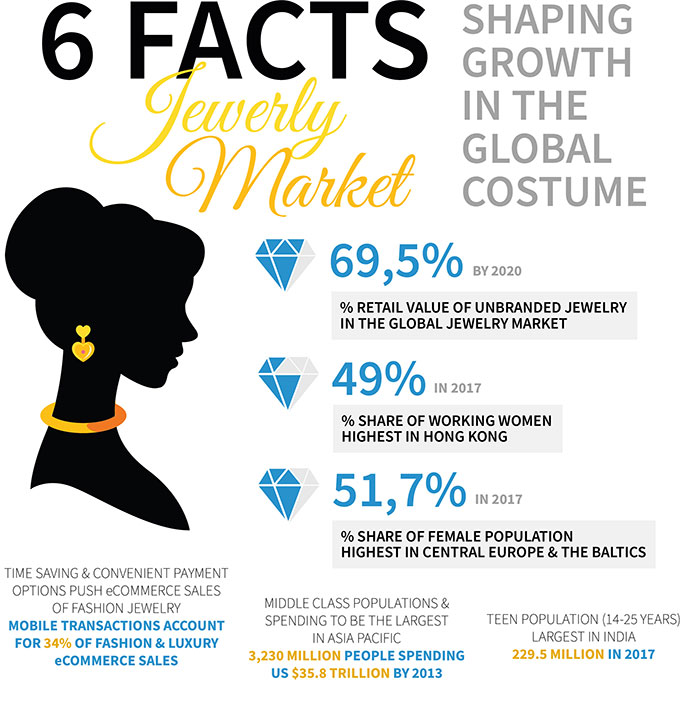 Online stores are on the rise, offering an often-superior shopping experience than is available at traditional brick-and-mortar establishments. The ability to showcase jewelry in new and immersive ways, and the ability to use photography to its fullest potential are some of the main benefits to sellers.
If the shot has already been taken and you are now in printing mode, image clipping editing software can accomplish the same effect. By trimming away some of the bride from the picture and leaving the hands, the ring becomes larger and more prominent in the photo.
Sell More Jewelry by Using Better Images
Making the most of these newly improved abilities makes it possible to take full advantage of the huge improvements in digital photo technology, from capturing and editing, to displaying images on websites. Services such as photo cropping, adjusting, and clipping can make all the difference to an item's desirability.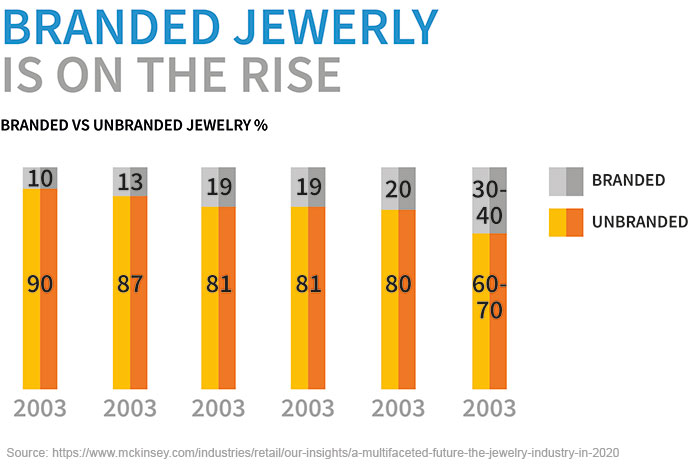 Edit Your Dull Pictures
Jewelry retouching breathes new life into your images, allowing for a breathtakingly shiny and desirable result. Editing undoes several unwanted side effects of the photographic and picture development process, including:

Adjusting Color Balance
Jewelry photography is complex, requiring a fine eye for detail and the knowledge of what individual jewelry items really look like. Gems are reflective, small, and often colored, resulting in an array of conflicting signals being sent to the camera. Skilled editors can overcome this by adjusting color balances and adjusting elements to produce the most ideal results.

Brightness and Contrast Adjustment
Brightness and contrast effects can easily get out of hand during a jewelry shoot, requiring diligent adjustment and careful tweaking to ensure that the true look of the item is communicated. The better your jewelry looks online, the more you can expect to sell.
Utilization of an Unshaped Mask
Skilled photo editors can produce jewelry images that have transparent or neutral backgrounds that can easily be edited for multiple uses. Different backgrounds help to reach different markets and run themed campaigns for different times of year.
Natural Shadow Effect
Making the most of shadow effects is a great way to ensure that the appropriate drama and emotion is conveyed through an image. Detailed image clipping technicians can produce a multitude of different looks to ensure that every piece of jewelry is as desirable as possible.
Saving the Day: Handling Poor Images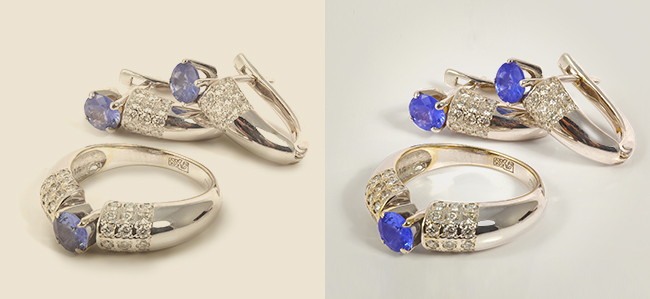 Poor images can be produced by even the most skilled photographers, due to uncontrollable effects within the environment, or effects caused by the items of jewelry themselves. There are many ways to repair poor images, including:
Smudged and Unprepared
Blemishes and smudges that are invisible to the naked eye will become obvious when photos are blown up larger for viewing online. If these have come through during the photoshoot, skilled image clipping technicians are able to minimize these, or eliminate them entirely.
Inconsistent Shooting
Inconsistencies in shooting can be caused by various effects caused by light refracting through gems or reflecting off the highly polished metal surfaces. Professional editors will be able to compensate for this, creating a seamless theme across all your images.
Complex Background
There are retailers out there who are new to the industry or the online selling environment, who believe that the backgrounds of jewelry images are an opportunity for complicated branding or advertising. This is an error, as it draws the eye away from the item of jewelry in question. Image clipping experts can create simple backgrounds that highlight or compliment the subject matter.
Unnecessary Props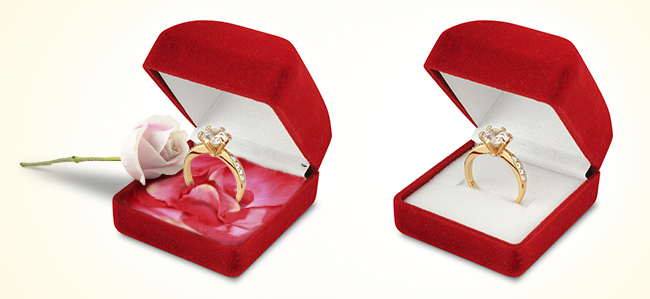 Similarly, to overly-complicated backgrounds, using props and other items in the same photo usually hurt the appeal of images. It's better to remain focused on the piece of jewelry being showcased, removing any potential distractions. It's advisable to keep it simple, to retain the consumer's focus.
Reflections
Reflections from highly polished metal elements and gemstones themselves can cause a world of issues for photographers. Professional image clippers can remove these unwanted and often distracting elements, allowing for higher quality, cleaner images.
Shaky Images
Shaky images are more of an issue with amateur or hobbyist photographers but can also occur when the subject being photographed is very small or has fine detail. Focus is tricky to achieve in these circumstances, necessitating smoothing and enhancing.
Professionals Make It Look Easy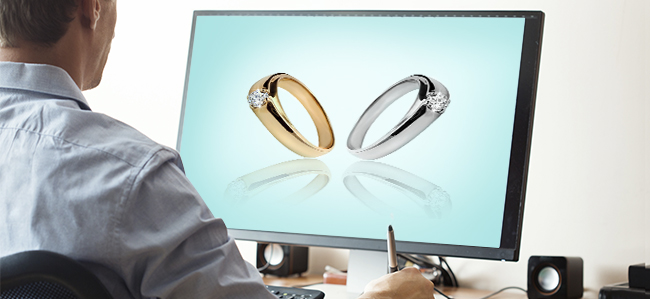 Making sure images look their best is a tricky endeavor, requiring the shimmer of gold, the gleam of platinum, and the allure of diamonds be retained and communicated through a still digital image. This seemingly insurmountable challenge is possible thanks to the skill and experience of professional image clipping technicians. Using advanced tools and drawing on a wealth of experience, clipping experts are able to ensure that these elements and their unique appeal are displayed in the best way possible.
Case Study – Companies Who Have Made It Big
The first independent jewelry designer in the UK to achieve the much-sought-after Responsible Jewelry Council certification was Harriet Kelsall. This was achieved through a dogged focus on conducting online retail operations ethically, responsibly, and honoring the latest environmental, social, and human rights developments in the industry. A large part of this responsibility is to ensure that online images are true representations of the actual item. Skilled photograph clipping technicians are your best bet to get this done properly, allowing your business to achieve similar accolades.
Approach the Experts for Jewelry Image Clipping
The best image clipping professionals are able to compensate for a wide range of challenges that may arise from the process of photographing intricate pieces of jewelry. They have experience in editing images to be their best, allowing for online sales to be boosted as the desirability of each item is made more prominent. While other approaches can assist in selling jewelry, such as the use of live models to display the items, having the highest quality pictures that honor the item of jewelry is always the best bet to boost sales.
-SmartPhotoEditors