Classical rock band Bread once sang, "If a picture paints a thousand words, then why can't I paint you?" In short, the reason is usually that of the quality of the photograph in question. While it's better to have a photograph than not, in the jewelry industry, it's wise to strive for the best image quality possible.
It can be tempting for business owners to fall into the trap of relying on pictures captured, and often edited, with smartphones. While this is okay for quick day-to-day shots of your business, you really need a large amount of experience and some advanced software to make your photos sales-worthy.
Jewelry photo retouching is an advanced competency. The relatively small size of individual pieces, the myriad reflections of the stones, and the shine of the metal surfaces combine to form a trifecta of complication that requires an experienced professional to handle.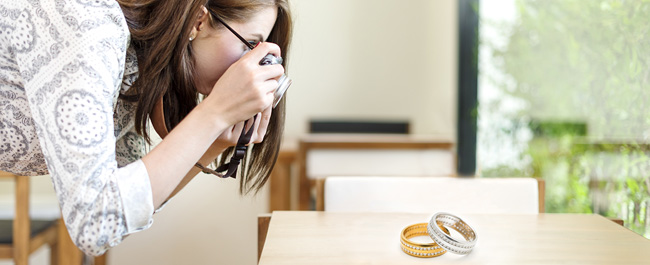 Great jewelry shots entice the imagination and bring about dreams of wealth, status, and success. They highlight the type of lifestyle people aspire to and bring it within reach using clean, eye-catching close-ups. By contrast, it's immediately evident when these tasks are taken on by amateur photography and editing teams. Taking shortcuts in the production of these key images is one of the biggest factors negatively impacting the sale of jewelry items.
Amateur photographers are in the process of increasing their level of skill, allowing for a far greater chance of failure to deliver professional results. There is a broad range of errors made by amateur jewelry photographers that range in seriousness, but all have a role to play in diminishing the appeal of any jewelry imagery.
The biggest challenge they face is understanding the way light interacts with the individual pieces. Controlling the way this light is captured through the camera involves using the reflections of the metal and refraction of light through stones to naturally play on the human attraction to shiny objects.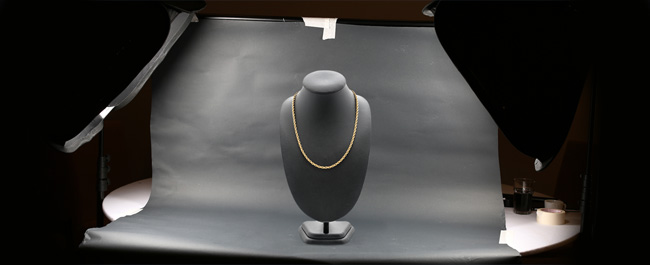 Understanding the differences between the way the human eye perceives light and the way cameras detect it is key. Humans can observe a broader simultaneous range of light spectrums and than photosensitive chips can, which makes captured images very different to the subject seen with the naked eye.
Aside from the detailed art of capturing the actual photographs, it's of utmost importance to edit each image individually to enhance the unique appeal of each piece. Amateur photographers struggle to compete with seasoned professionals in this area as well, due to their lack of experience with this advanced medium. Editing can be just as time-consuming as the actual process of doing the photo-shoot.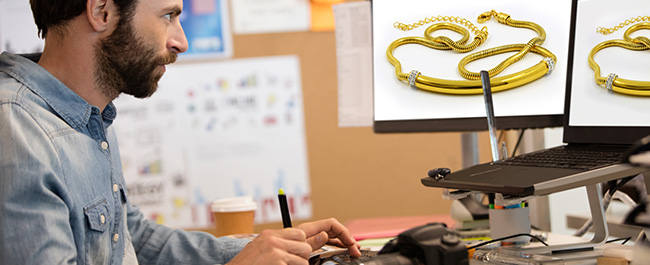 Professional image editors can save time and money on expensive studio photo-shoots by allowing for advanced enhancements to be made to each picture. Cropping, straightening, background removal, straightening, and more can all be done in the editing process. This approach not only reduces photo-shoot costs but also helps to maintain a consistent standard of quality across a batch of images, enhancing cohesivity.
How Jewelry Images Sell the Products
Jewelry sales depend entirely on their perceived prestige, attractiveness, and general appeal. Whether you sell your jewelry online, in catalogs, in magazines, or at a physical retail outlet, professionally edited images drive sales.
While jewelry makers who focus on quality over quantity of items produced are more likely to have every piece shot by a professional photographer, higher volume creators are generally forced to quickly snap a visual record of their completed works. While useful for personal record purposes, these are usually not ideal for selling purposes. A great way around this is to create highlight images of key pieces for marketing purposes.
There are some ways that great photographs help to sell more jewelry. Professionally shot and edited images feature optimized lighting, clarity of focus, and appealing lighting effects. Great photos also help in the following ways:
01

Social Media

Advertising

One of the best forms of advertising is social media sharing. Social networking sites like Facebook and Instagram are visual, community-based, and enable people to find products that match their interests, lifestyles, and fashion sense.

02

Careful

Preparation

Jewelry photography is close-up and highly detailed. This can magnify any blemishes, imperfections, or inconsistencies in jewelry pieces, resulting in unappealing images. Professional cleaning, shining, and preparation makes all the difference to the result.

03

Background

Preparation

Creating premium jewelry photos requires the ideal background, selected for the specifics of the project at hand. Brand standards, design elements, colors, and contrasts all play a pivotal role in highlighting each item in the best way.

04

Optimized

Lighting

Photography is totally dependant on lighting, with the potential to make or break a set of images. Light and color go hand in hand, each affecting the way the other is perceived. Balancing light intensities and hues ensures true representations of each piece.

05

Full

Detail

Sharp images show a great deal of detail while eliminating as much blur as possible from non-focal areas. Jewelry is often highly detailed, requiring a talented photographer to ensure that the entire piece is clearly visible to the viewer.

06

Maintaining

Quality

Images often have to be used across a broad range of mediums including print, websites, and social media. Each of these requires a specific image size, necessitating resizing and cropping. Beginning with the highest quality image possible minimizes distortions.
Photos Influence Their Purchasing Decisions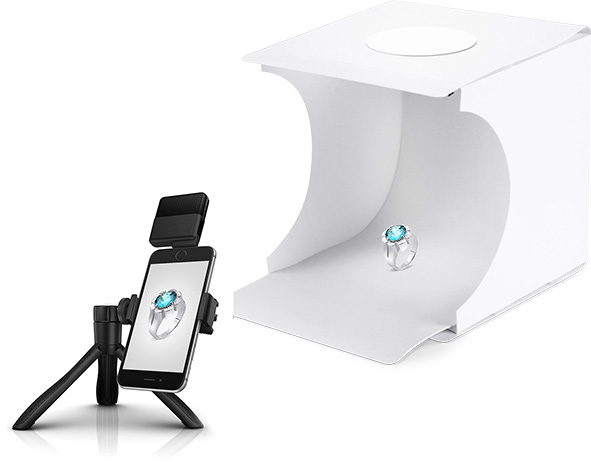 A client's first impression of any jewelry business is usually through photos of their products. The better the image quality, the more clients will talk about, share, and remember your brand. People have an incredibly short attention span for new information, which means your photographs have to make a lasting impression within 7 – 8 seconds or risk being passed by. The modern world is so cluttered with information that human beings have become highly selective of the information they retain.
This modernization also means that your products may not be able to be viewed in person by every client. This is where high-quality, high-definition photographs come into their own and add unparalleled value to your jewelry business' marketing mix.
One study showed that 67% of clients rank images as the most important aspect of online jewelry sales, while 93% state that images are their key decision-making factor. These metrics alone are a bold example of the effectiveness of studio-quality photos.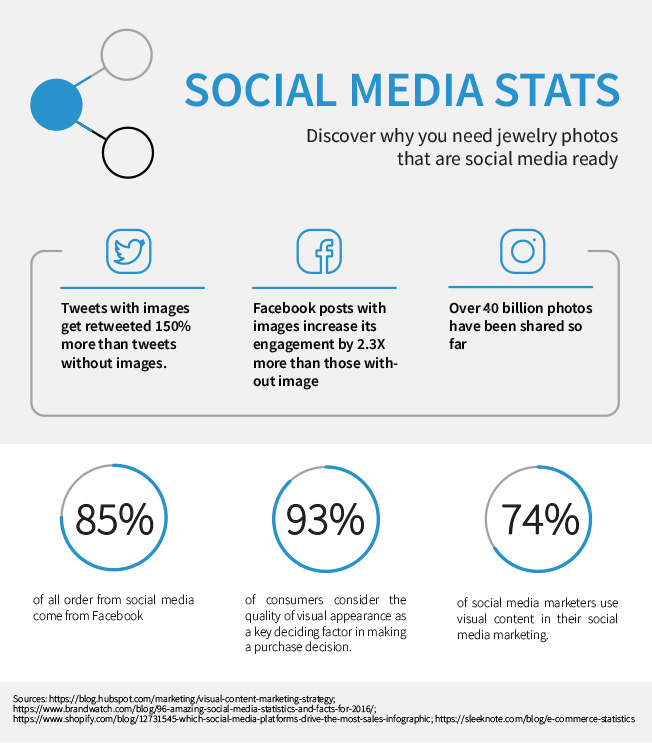 The emotive power of imagery is so great that it can dramatically affect purchasing trends and product popularity. An exceptional photograph of a specific style or gem type can go viral, boosting demand for similar items and elevating the prestige of the jeweler. Entire industries can be shaped by the feelings they invoke in their clients. Using a professional photo editing service is a sure-fire way to make products sell better.
How Shooting Angles Matter and Influence the Product Sell
Differentiation is everything in marketing a brand successfully. Your clients need to know what makes your jewelry business different from your competitors. Images that catch the eye and engage the imagination are far more likely to generate brand awareness, desire for your products, and ultimately, sales. It's all about leveraging your uniqueness by trying new techniques, different camera angles, and other creative tactics to create a unique, memorable online presence.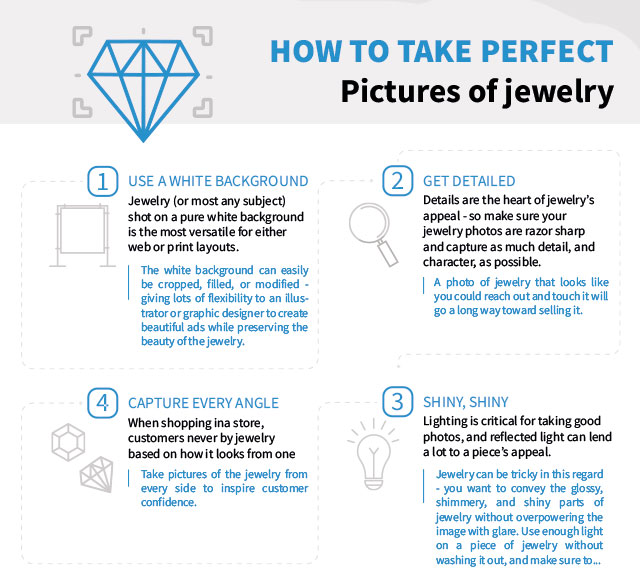 Professional image editors use an array of techniques and tricks to get that polished, professional look while communicating your brand's unique flair. Lighting controls, background formats, props, and models are all highly customizable. Experimenting with combinations of factors and adjusting the appearance of your images helps in some ways:
Using Light Tents These are incredibly useful for studio-condition photography. They provide a simple form of soft lighting, while simultaneously creating a neutral background. Items can be suspended from the lighting tent, placed on a pedestal inside it, and used in combination with props to boost the appeal of the piece.
Attracting People Harnessing the power of the internet and word-of-mouth, a great photo can become an unforgettable photo. Internet virality is based on appeal and impact value. If your jewelry photographs check these two boxes, their likelihood of gaining traction and generating sales is greatly increased.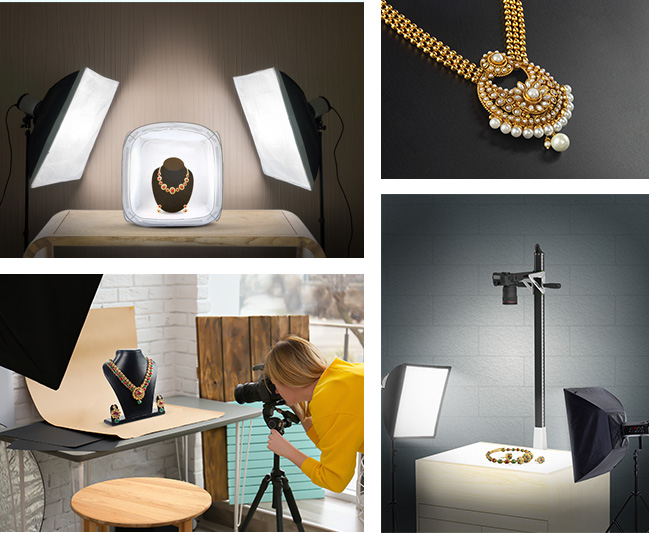 Pros vs. Amateur Jewelry Photo Editors
Photography being a popular hobby for some and a dedicated career for others is both a benefit and a challenge for professional photographers. While it's true that the greater number of people demanding similar products to enhance their experience of photography is always a benefit to the availability and range of supporting products, it also leads to competition between amateurs and professionals. This often leads to clients frustrated by the skill gap between the cheaper amateur photographers, while the professionals lose clients who they could have served better.
There are some reasons to opt for a professional:
They know what to do Professional photographers have years of experience in producing the best quality jewelry images. They've experienced a wide range of lighting conditions, challenges, stone and metal types, and other key learning curves that amateurs are yet to endure.
They get the job done True professional photographers can deliver the best photos, every time, under a multitude of challenging conditions. They work with the challenges and complications that arise by drawing on years of experience.
They're intelligent Running a professional photography business is a full-time job, requiring immense business acumen, an affinity for marketing, and an in-depth understanding of their subject matter.
They're reliable Excellent organizational skills, scheduling, and planning acuity make professional photographers immensely reliable. They have multiple appointments per day and engage in their industry's community to remain ahead of the competition.
Being a successful jewelry photo editing service requires years of experience, the highest standards of operation, and the most advanced equipment available. Photographic and editing skills go hand in hand, allowing true professionals to offer the full package of services. At Smart Photo Editors, we pride ourselves on being a global market leader in jewelry photo editing.
Professional Jewelry Photo Editing Techniques
The differences between a beginner and a leading jewelry retouching service are plentiful. Many are obvious, while others a subtler yet no less relevant. As a helpful indicator, use this list of do's and don'ts as a starting point.
Do's
1
Celebrate natural light Choose a professional that utilizes natural light as much as possible, while avoiding direct sunlight which causes glare, harsh shadows, and unpredictable contrasts. Diffused natural light is perfect for a wide range of applications.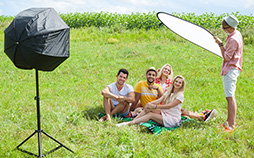 2
Go macro Photography is usually small in size and high in detail. To capture this properly, you really need a camera with a macro setting and an appropriate lens set-up. Experienced jewelry photographers utilize macro technology to get extreme close-up shots.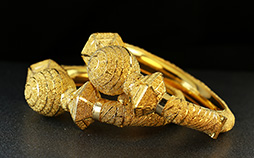 3
Use multiple angles Clients appreciate being able to see every angle of the piece of jewelry they want to buy. Taking shots from various angles enables jewelry photo editing service providers to highlight the most attractive aspects of each piece.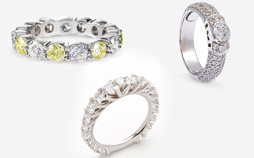 4
Use stabilization Tripods and gimbals allow for enhanced steadiness of image, which in turn boosts the detail definition of the subject. Repeat shots from the same angle with different lighting effects can also be performed, enabling flawless balancing during the editing process.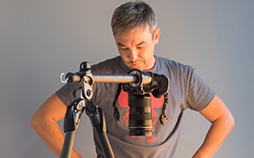 5
Choose professional
image editors Editing is just as important as the photo shoot itself and often takes a similar amount of time. Editing is a highly complex competency, with a myriad of factors to consider to produce the highest quality images.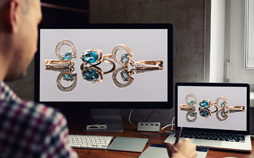 Don'ts
1
Use blurred images Every image affiliated with your brand and image needs to be totally blur-free. With jewelry photography, clarity is crucial for clients to be able to see every detail of the design.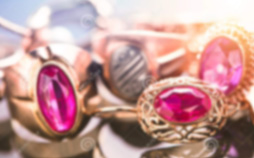 2
Clutter your photos The subject of any jewelry photo should be the piece itself. Placing unnecessary items in the shot such as props, body parts, elaborate supporting structures, and other distractions should be removed from the frame.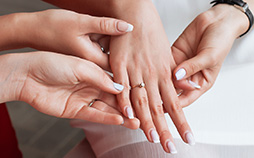 3
Use poor backgrounds In a similar way to unnecessary props and clutter, any overly complicated or detailed backgrounds will detract from the piece itself by drawing attention away from it to the other elements in the picture. Plain or minimally textured backgrounds are ideal.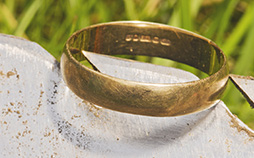 4
Leave pictures unedited Failing to edit photos results in dull, uninteresting images that fail to capture the imagination. The dullness and lack of texture in unedited images make them hard to relate to and diminish the effect of strategic camera angles.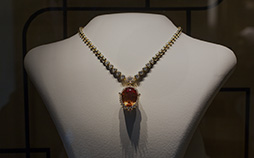 5
Use random styles The best brands have a sense of cohesivity – a common thread that links all their imagery. By using a familiar style for all of your jewelry images, your clients become experienced with your company's ethos and image, which enhances your products' appeal.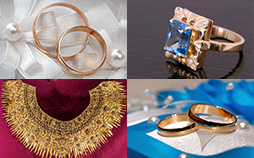 How to Recognize Quality
Knowing when images have been produced by a professional is critical to ensure that you get what you pay for. Some sure-fire signs of high-quality photos are:
Eye-catching The best photos make people do a double-take and stick in their minds. Any picture that you find boring or doesn't hold your attention is probably a poor-quality photo.
Grow trust Clients will trust you more if they feel you have nothing to hide. They are comforted by excellence and favor those businesses which deliver it even before they make a purchase.
Boost engagement You will find that high-quality, high-resolution, expertly-edited pictures increase traffic to your website, sales pages, and social media channels.
Improve the customer experience Your clients will spend more time clicking around on your website, online store, or social media feed if you offer premium-quality images.
Lower return rates When your clients can see what they are buying with total clarity, they will return fewer of the goods for refunds and exchanges due to the optimal representation of the product.
Fewer Abandoned Carts Great images reduce the chances of clients dropping their shopping carts on your online store. If they can see every detail of the product, they'll be more trusting.
Tools and Cameras to Get the Right Input Images for Jewelry Image Editing
As with any highly technical profession, there are some key tools that professionals make use of to ensure that they get the best results every time. A professional photographer's tools range from various types of cameras to accessories and additions for various scenarios.
Tools Supporting Jewelry Photography
Finding and comparing the best equipment is a daunting task for any photographer. There is always an upgrade, improvement, or replacement that can be done to improve the effectiveness of your tools. Some key tools of the trade include:

Props Professional photographers make use of various props to enhance the photo shoot experience and cut down on post-editing requirements. Every photographer has their own specific set of props they always have with them to ensure they are always prepared.

Mirrors Clever use of mirrors in jewelry photography can result in some remarkable effects and views. Placing a mirror beneath the piece gives the image depth while placing it behind gives it a greater presence.

Macro Lens Getting detailed close-ups of pieces of jewelry is impossible without a macro lens. These specialized lenses can capture minute detail with utter accuracy with no blurring or focal issues.
Cameras for Jewelry Photography
Selecting the right camera for capturing photographs of jewelry can be intimidating with the sheer number of cameras available on the market. It's important to shop around and compare client reviews before deciding on a final choice.
DLSR is good Jewelry photographers need to take pictures at close distances, requiring a camera with variable aperture settings. All DSLR cameras allow this setting to be changed, making them ideal for the task.
Wide apertures It's common to require very wide apertures like F11 and F14 for jewelry photography. This drastically reduces the amount of blur evident in further-back portions of the piece.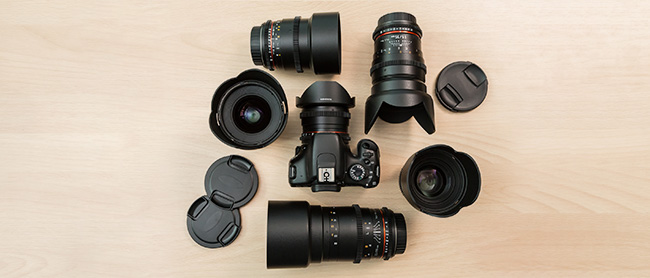 Olympus OM-D E-M10 Mark II While this offering's name may be a handful, the camera itself is a joy to operate with 5-axis stabilization in a compact format.
Fujifilm X-M1 With multiple advanced manual and automatic modes, the X-M1 also boasts rapid processing speeds, great color vibrancy, and fantastic depth of field.
Nikon D850 This is a pricey yet popular option, with 45.4 megapixels, a full-frame sensor, and a wide selection of manual modes to choose from.
Sony Alpha A9 A compact but powerful 24-megapixel camera with rapid tracking ability and advanced sensors for fine detail.
Panasonic Lumix ZS100 / TZ100 Compact in size, this is the perfect travel camera for capturing jewelry images at remote locations.
GoPro Hero6 Black One of the smallest camera units available, yet includes stabilization, waterproof capabilities, 2-inch touchscreen, and a reputation that precedes itself.
Canon EOS Rebel T7i / 800D An entry-level DSLR unit that offers great ISO performance. While not as capable as the more premium cameras, this is an ideal camera for most jewelry photography.
In Closing – Skill, Experience, and Creativity Have No Comparison
Jewelry photography requires a great deal of skill, experience, equipment, and planning to be successful. Jewelry photo editing is a critical part of the process, which helps to ensure that every aspect of the piece is visible, clear, and visually attractive. Branding is critical to the success of any jewelry line, with the photos forming the backbone of the entire campaign.
Professionally shot and edited images create a sense of trust between the customer and the jewelry designer and are far more likely to be shared online. Jewelry photo retouching professionals make sure that every angle is covered, displaying the designer's creations at their best. This, in turn, drives sales as online traction is improved with the added prestige and marketing power of world-class photographs.
– Smart Photo Editors
Disclaimer:All the product names, logos, trademarks, and brand names are the property of their respective owners. All the products, services, and organization names mentioned in this page are for identification purpose only and do not imply endorsement.