Photography is a fundamental part of human expression. They say a picture is worth a thousand words, and if this is true, then the quality of the words expressed is hindered or enhanced only by the quality of the picture itself. A presence in the photography world for decades, photo editing first appeared in the 1860s when the infamous photo of Abraham Lincoln was edited by a local photographer to make the president seem more appealing. The resulting photograph was idolized and became a key piece of history, which not only represented the iconic president we have all come to know but also signaled the birth of photo editing.
In years since, this form of expression has grown and evolved from a simple light manipulation tactic or amateurish tinkering to a fully-fledged science backed by perfected skills and techniques which incorporate the processes of altering specific details in images, including digital photographs, traditional photo-chemical photographs, or illustrations.  Depending on the type of image you are working with, there are numerous ways in which that image can be altered; be it retouching, airbrushing, resizing, enhancing or changing the color every technique is apt at creating a plethora of effects, the only limit is the photographers imagination and the result they want to achieve.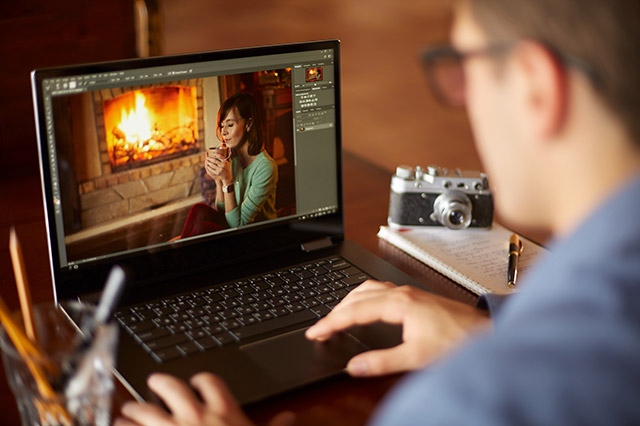 How to Edit an Image – a Photographer's Starting Point
With so many techniques at our disposal, one does risk getting confused on what to do first or in which order. As one alteration can affect another, it's important to follow certain steps.
As impressive as our image manipulation skills are becoming, the one true limiting factor is the quality of the original photo, for a successful outcome always make sure you start with a decent image.
Crop your images carefully, making sure not to remove any important image details.
If any editing has already been done, it's best to do a cleaning and remove all the old effects to start with a clean new image.
Adjusting the levels of exposure and contrast makes for a more balanced photograph, not too light or too dark.
By applying color correction aka white balancing, you can remove certain imperfections like red eyes or unflattering color tones.
By sharpening your image or a specific point in the image, you can completely change the feel, and story people see when they look at it, this will greatly affect any other edits or filters you want to add afterward. Make sure you have a defined theme.
When using an online photo editor, change background elements by adding in a filter or changing the background entirely to give the photo a different feel.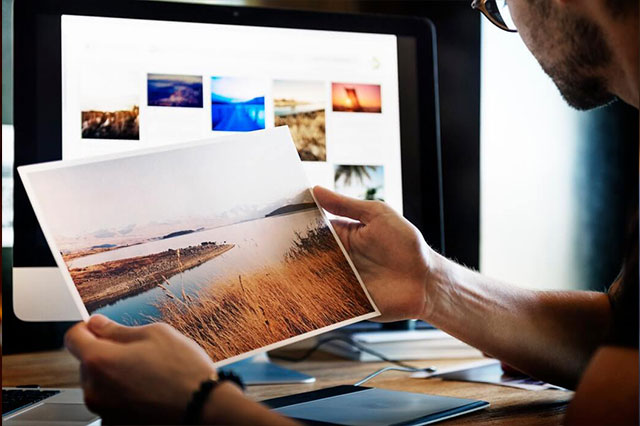 Photo Editing Equipment – Choosing the Best One for Your Needs
As with all things the outcome not only relies on the creator's skill but the tools used too. Choosing the correct editing equipment can make or break an image concept, so it is important to ensure you use the correct tools in any aspect of your next image creation.
Criteria for choosing your needed equipment includes:
File format Capabilities
A fantastic software choice in this regard will be On1 Photo RAW, as it is available to download onto any device.
Standard Editing Tools
Any decent editing software comes standard with the basic editing tools; good examples of this are Adobe Photoshop and Adobe Lightroom.
Photo Sharing
once a photo is completed photo sharing is essential, after all why make the image if you cannot share it with the public? Adobe Lightroom is a great example of this; it is not only a fantastic photo editing software but also allows for sharing at will.
Device Platform of Use
The user platform of any software is literally the starting point in any creation, and the better the platform, the better the outcome, Capture One is a great example of this because it has a customizable user platform.
Ease of Use
Fact is fact, if something is too intricate or complicated people will tend to not want to use it, when you are in a creative headspace you would rather spend your time putting that energy into your creation, not trying to figure out how the software works, Enlight is perfect in this case as it offers many advanced editing features but is not hard to use.
Creative Freedom
Photography is a form of expression, and so it is natural to want to let your creative juices flow, and again Adobe Photoshop is perfect in this regard as it offers 3D design functionality as well as a large number of filters and brushes.
Access to The Photo Library
Having access to all of your photos at any time is important when a specific image needs to be pulled up and worked on, most editing software provides this feature, and a great example of this is Adobe Photoshop as it has an integrated stock library.
Picking the Best Photo Editing Software
Editing software gets designed and published all the time; a simple google search will yield dozens of choices, but which software is actually considered the most beneficial or superior in terms of quality image outputs?
A simple way to determine this is by looking into the pros and cons of the top three.
1) Adobe Photoshop Online CC
Over the years Adobe has forged a reputation of being one of the best and most well-known editing software available to the public. They offer a prolific assortment of capabilities and tools ranging from beginners' startups to advanced professional editing features.
Pros – Some of their most used features include:
Ease of editing different image formats.
A Surplus of cutting-edge tools.
Sophisticated touch-up and retouch features.
Clear, attractive interface design.
Cons – Perceived difficulties involved:
Beginners may find the interface difficult to take in one's stride.
New input features may not have an appeal for everyone.
Getting the Full Photoshop package can prove costly.
2) Adobe Lightroom
Like Adobe Photoshop, Adobe Lightroom is also a professional photo editor online and has become well known and respected in its own light, and leans more towards the creative side of editing, they have excelled in offering the perfect platform for users worldwide.
Pros – Some of their most used features include:
Face detection for photo organization.
Camera and lens-based corrections.
Brush and gradient adjustments.
Fixing and blurring tools.
Cons – Perceived difficulties involved:
Slow import.
Raw conversion is less detailed than that of Capture One.
Unable to perform advanced manipulations to images in Adobe Photoshop.
3) Skylum Luminar
Designed with features fit for a professional. Skylum Luminar has grown to become a highly respected and recognized photo editing software; their main focus is aimed at the clarity and ambiance of an image.
Pros – Some of their most used features include:
AI-powered editing tools.
Easy to use.
Sync edit adjustments.
Inbuilt photo filters and presets.
Cons – Perceived difficulties involved:
Can be a bit slow to load.
A bit uneasy to clone and heal the images.
Only one image can be opened at a time.
The Importance of Photo Editing and What It Means for You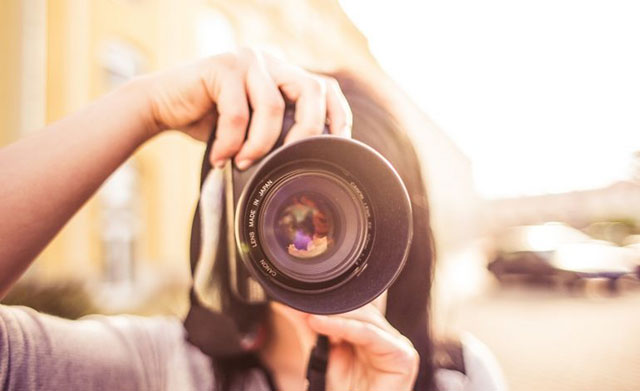 Editing an image is more than just making it look more appealing when done correctly it enables a photographer to isolate photographs that tell a story, to enhance their subject to the point where the image can almost jump out at you and take your breath away. And from the point of the creator, it has allowed for a wide level of control. In today's world, you are no longer forced to live with that one error that ruins an otherwise beautiful picture; you can now manipulate it and even remove it.
Some of the indispensable benefits of photo editing include:
Removal of unwanted background materials
Enhancing colors
Changing colors
Retouching
Cropping
Enhancing looks by adding makeup, fixing hair, etc
Adding a person in a group photo or removing a person from a group photo, etc
Adjusting brightness and contrast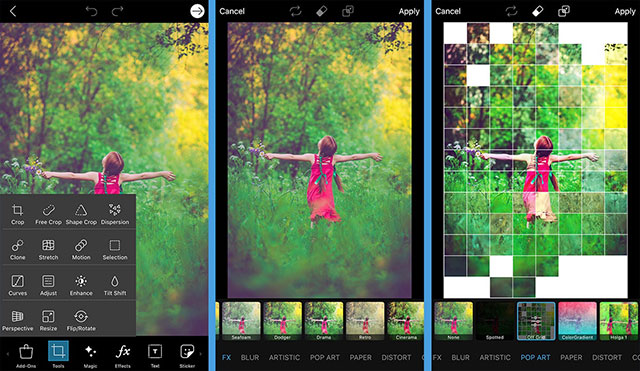 Quality Editing Done Right – Choosing the Right Partner for Your Needs
As many different types of editing software as there may be, at the end of the day the devil is in the detail, and it can sometimes be difficult to obtain a high-quality finish that plays to every need or circumstance. In such cases, it will always be beneficial to choose a partner that not only assists you but also empowers you.
At Smart Photo Editor, our team of professional editors comes backed by years of experience and in-depth training. We utilize the latest editing software to ensure each image comes out beautifully with eye-popping clarity and presence in any occasion.
Our benefits include:
Faster turnaround time.
Less or no stress of editing the images.
Enhanced Images.
Competitive Prices and even cost savings.
And above all the promise that your images will be edited with the same passion in which you took them. So, if you find yourself needing an edit with that extra touch, don't hesitate to reach out to our team and let's turn your great into something extraordinary.
– Smart Photo Editors

Disclaimer:All the product names, logos, trademarks, and brand names are the property of their respective owners. All the products, services, and organization names mentioned in this page are for identification purpose only and do not imply endorsement.