Let's face it; you can't go back in time to retake a picture, so do the next best thing-restore it. Damage to old photographs can be eliminated by photo restoration. The process corrects the damage of time, such as visual cracks, faded colors, and tears. So if you want to share your old photos with your family in a new way, image restoration provides the best method.
Restoration Provides a Crisp Image
Many older photographs were shot in black and white film providing limited methods to sharpen the image at that time. This allowed the details in the pictures, such as the letters on a sign or the lips in a smile, to change. As the photos started to lighten, these important details were lost or became more difficult to view.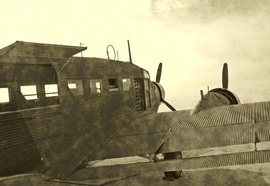 These details can be restored by editing software today, allowing you to see all your ancestors posed on the veranda of the old family home. By breaking down the image and adjusting the contrast, photo restoration creates a sharper image that brings out the details in your photograph.
Repair Creases and Lines with Photo Restoration
Seeing the details is only part of the picture, as a picture with scratches on the face, creases over the landscape and missing pieces of parts of the body are less than appealing and rarely hang on your wall. Scratches and creases remove part of the image that can be repaired by photo restoration. This process will replace the color lost and blend it so it appears new. Missing or torn photographs can have this portion added back to the image by breaking down the picture and using the surrounding areas to fill in the missing sections.
Use Image Restoration to Turn a Black and White Photograph into a Colored Image
The same photograph can be color enhanced. Rather than a dull washed out complexion, the skin can be transformed so that you can see ruby red lipstick, a soft pale complexion and large wide open blue eyes. This is what photo restoration is about.
The technique can bring subtle shades of green to grass, add the make-up used in the time period to a female portrait and lighten the background so you can see the details in your photograph. It can even turn a black and white photograph of your parents in their youth into a color photograph that you can give to them today.
Photo Restoration Brings your antique Photo New Again
Use several of these editing tricks for your photograph. Not only will it create a new image that you can be proud of, but it allows you to use an old photograph from an album in a closet and transform it into a prominent hanging for your wall.
– Photo Wizzard